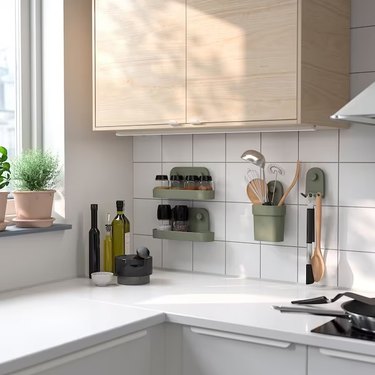 If you have little to no counter space, you know how frustrating it can be to navigate the kitchen. This is especially true when you're hosting guests or trying to cook a meal. And while you can always store items on tables or on top of the refrigerator, IKEA might have a better solution.
The cult-favorite retailer recently dropped a trio of space-saving organizers, collectively known as Öbonäs. Each item has concealed suction cups, allowing them to adhere to tiles, sinks, and the sides of refrigerators. What's more, in true IKEA fashion, the Öbonäs lineup is super affordable and thoughtfully designed.
Check out all three wall organizers from IKEA, below: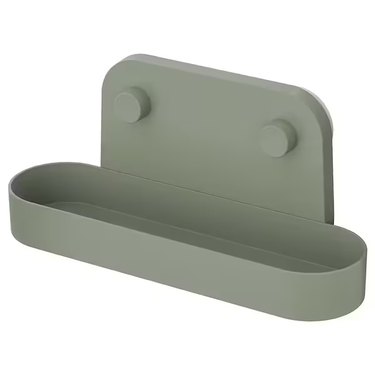 This mini wall shelf is perfect for storing your go-to spices and knick knacks. You could even use it to hold your phone while cooking and entertaining.
The bottom also has drainage holes, making it ideal for storing wet sponges.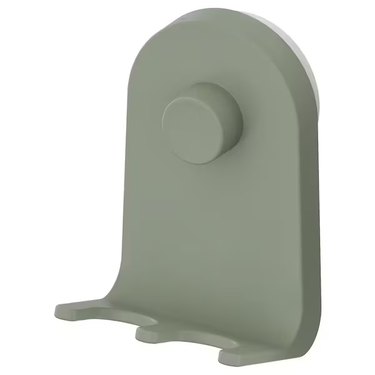 Thanks to this sleek and stylish triple hook organizer, you can keep towels, potholders, and cooking utensils in one place. Something tells us it will go a long way in keeping your space tidy.
For cooking utensils and supplies without "hangable" handles, use this suction cup container. It will free up your counter space by eliminating the need for chunky utensil holders.