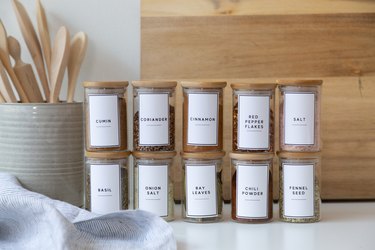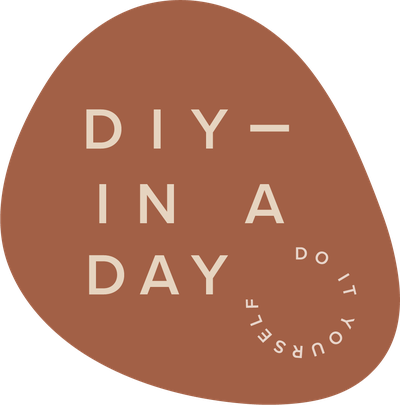 DIY in a Day brings you step-by-step instructions for easy projects that will spruce up your space — within 24 hours (or less!).
If you are anything like us, we are obsessed with good looking organization — whether it's in the pantry or the linen closet or basically anywhere in the home. There is something so clean and sleek when you use simple labels for organizing.
Read more for all the details...
Things You'll Need
Step 1
Download the free printable spice jar labels (found here). Place the waterproof matte sticky label paper in your inkjet printer and print. It is that simple! These labels are sized to fit the 4-ounce jars (these jars are 2.2 inches by 3.3 inches).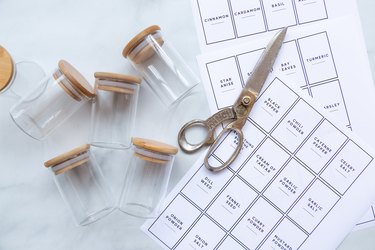 Tip
If you are using smaller spice jars, you can make the labels smaller when you print by scaling to a percentage that works for you.
Step 2
Cut labels from the sheet.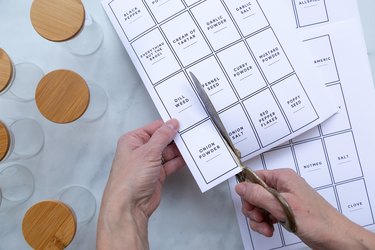 Step 3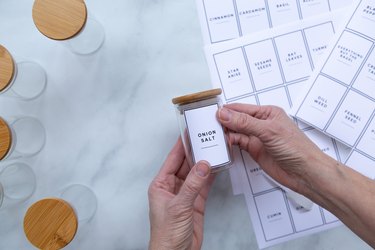 Step 4
Fill the spice jars — and then you're done! Put them on display on your kitchen counter or add to your organized pantry.