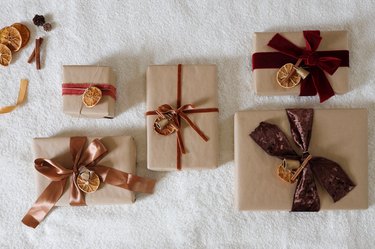 Dried orange gift toppers elevate your presents with the beauty of nature while also gently perfuming them with the sweet scent of citrus. They are easy to make, affordable (no need to blow your budget on the gift wrap), and can be repurposed as ornaments by the recipient. A cinnamon stick offers a hint of spice, and a brass bell tops it all off with a festive finish.
Things You'll Need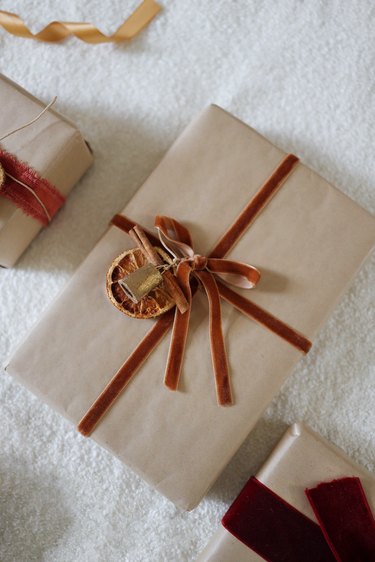 Step 1
Preheat the oven to 200 degrees Fahrenheit. Cut oranges into 1/4-inch thick slices (about five slices per orange), and blot with a paper towel to remove excess moisture.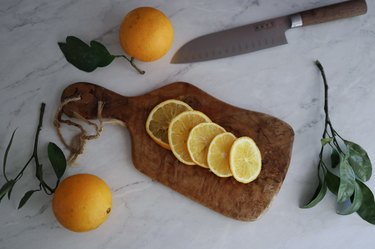 Step 2
Place the orange slices on a parchment-lined baking sheet, and bake at 250 degrees Fahrenheit for three hours. Flip the oranges over halfway through the cooking time.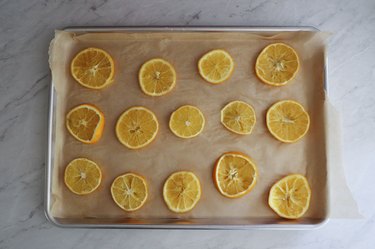 Step 3
Remove the oranges from the oven, and let cool completely. Once cool, insert a skewer or toothpick through the top of the orange to create a hole large enough for the string to fit through.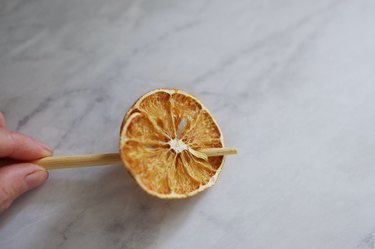 Step 4
Cut a long piece of twine or leather cord and tie it in a double knot around the center of a cinnamon stick.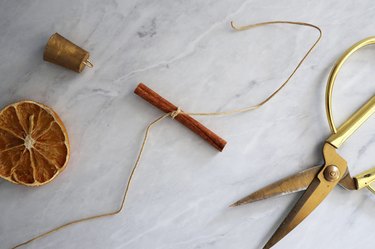 Step 5
Thread a dried orange slice onto one end of the string and a brass bell onto the other end. Tie a double knot to secure the bell and orange slice to the cinnamon stick. Leave the tails long so you can tie them to the presents.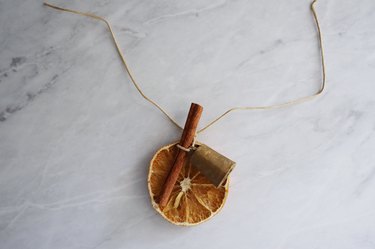 Now simply wrap your gifts with ribbon, tie the gift toppers to the ribbon with a double knot, and snip off the tails of the cord.