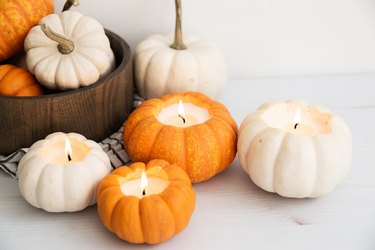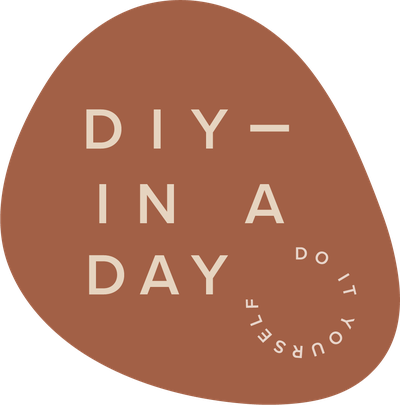 DIY in a Day brings you step-by-step instructions for easy projects that will spruce up your space — within 24 hours (or less!).
These adorable pumpkin candles are the perfect autumn accessory for your home. You can use any size and color pumpkin for this project. The bigger the pumpkin, the more wax you will need to use.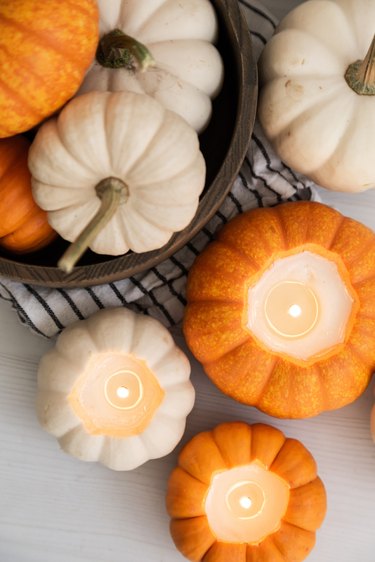 Things You'll Need
Step 1: Melt the soy wax.
Fill a saucepan with water (about a quarter full), and bring to a gentle boil. Place the pitcher in the hot water and fill the pitcher with wax (about three-quarters full). Using the bamboo skewer, stir occasionally until the wax melts.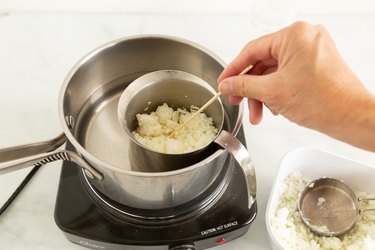 Step 2: Cut the pumpkins.
Using a pairing knife, cut out the top of the pumpkin, around the stem. Do it just like you would if you were getting ready to carve a pumpkin for Halloween.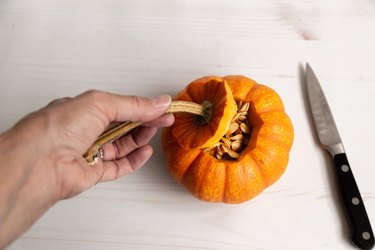 Step 3: Clean out the inside of pumpkin.
Using a small metal spoon, remove the seeds from inside of pumpkin. Scrape until smooth.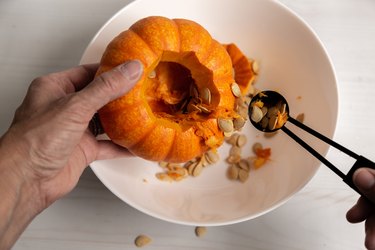 Step 4: Add the wick and the wax.
Place a wick in the center of pumpkin, and then press it into the pumpkin flesh. Pour the melted wax into the pumpkin.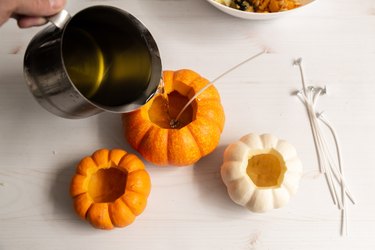 Step 5: Stabilize the wick.
Stabilize the wick using bamboo skewers and tape.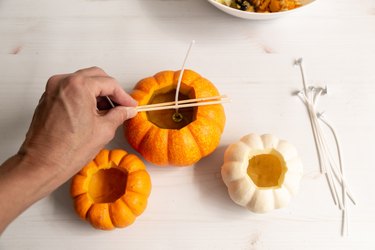 Step 6: Allow to set overnight.
Let the wax set. When you're ready to light the candle, be sure to trim the wick before lighting.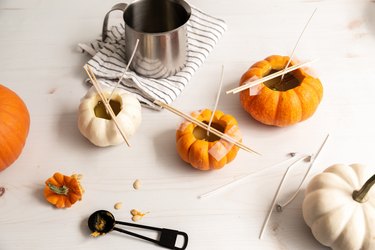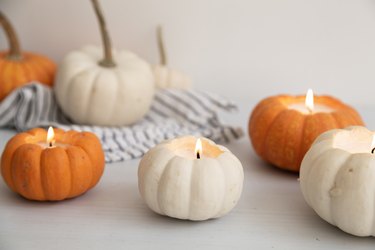 ---
Alice & Lois is a DIY and lifestyle blog where twin sisters Sara and Melissa share their inspiration, projects, connection and celebrate the good in life. They create inspiring posts centered around home, family, style and creativity, specializing in simple, yet sophisticated DIY projects. Sara and Melissa live in two very different places – Sara is in the heart of the midwest, Indianapolis and Melissa in the majestic ski town of Crested Butte, Colorado. Alice & Lois was named one of the Top 10 DIY and Decorating Blogs by the editors of Better Homes and Gardens in 2015 and 2016 and recently named one of the Top 30 DIY Blogs to Follow by Domino.