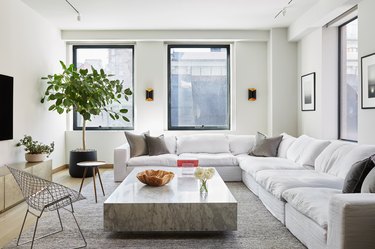 Not only can sustainable interior design help protect and preserve the environment — it supplies personal benefits, too. "When you use organic, natural materials in your house, you don't need to worry about the off-gassing of harmful poisonous chemicals and the effects of breathing those in every day," says interior designer Emma Beryl. "Additionally, having an energy-efficient home will save you money over time in reduced water, heat, and electricity bills."
Interested in learning more about how you can update your home to make it a more sustainable space? From chemical-free paint ideas to repurposed decor and more, interior designers share some of the most popular eco-friendly home upgrades popping up in their projects ahead.
1. Floor Paint (Versus New Tile)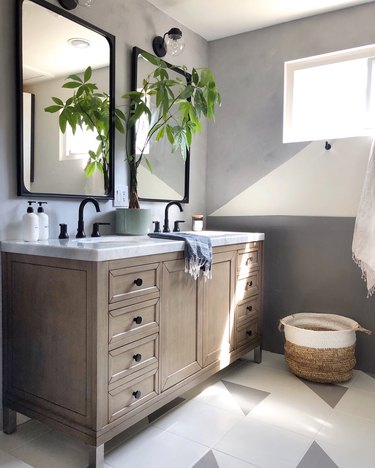 It takes a lot of resources to produce new bathroom tile, which is why Kristin Dion of Kristin Dion Design says updating your bathroom floors with floor paint is an eco-friendly trend she can stand by. "Instead of gutting a bathroom, I recently used Rust-Oleum HOME Floor Coating to revamp the outdated floor tiles," she says. "Creating a sustainable home is important for the environment, and it's often more budget-friendly."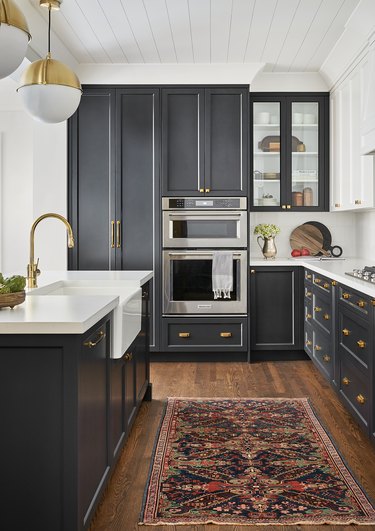 Along with being better for the environment, Rebecca Hay of Rebecca Hay Designs says that decorating with textiles composed of all-natural, sustainable materials can improve the indoor air quality of your home. "Our clients, especially ones with small children, really value a healthy home," she says. "Rugs and fabrics made from organic natural fibers, like wool, won't produce off-gas inside your home."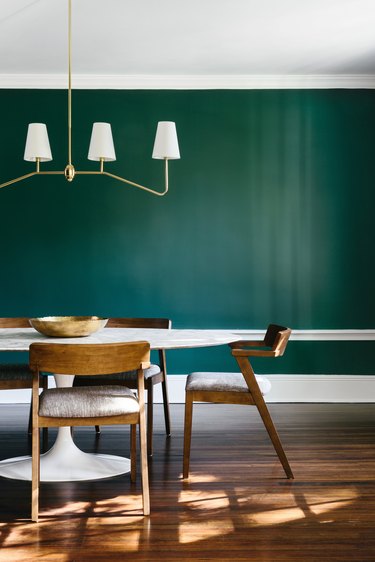 In addition to all of the energy and materials it takes to fabricate and produce a new piece of furniture, Saifan Shmerer of Hyphen & Co. says that many large corporations don't support their workers with fair pay and workplace safety. For these reasons, Shmerer says she often shops for second hand furniture and decor when outfitting the homes of her clients. "While this may involve more leg-work — or hiring skilled tradespeople to upgrade older pieces — the result is a gorgeous piece with a history and character, and the benefit of supporting small businesses along the way."
4. Old-School Light Fixtures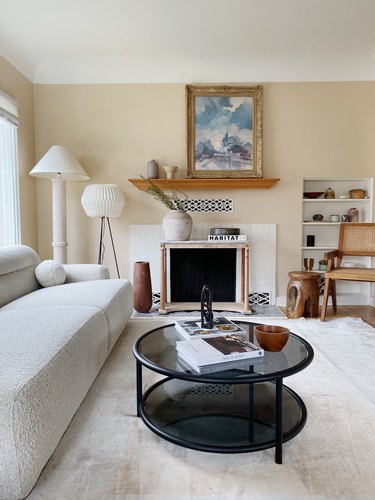 Not only has incorporating vintage and antique lighting become increasingly popular in her projects, Kirsten Grove of We Three Design says it's a great way to add a sustainable item to your home. "Some of the most iconic pieces were created back in the 1950s or '60s and look just as good today," she explains. "They create a unique vibe in a space and help reduce your home's environmental footprint."
5. Energy-Efficient Windows
If you aren't already hip to eco-friendly solar windows, Traci Connell of Traci Connell Interiors says now's the time to smarten up. "Not only do solar windows help decrease the cost of energy bills, they also help prevent wood flooring and furniture pieces from fading."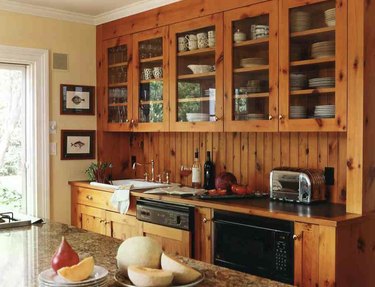 It takes a lot of trees to build a house, which is why interior designer Barry Goralnick recommends salvaging and reusing discarded lumber whenever possible when renovating your home. "In a recent project, we decided to remove the ceiling of the primary bedroom to create a vaulted ceiling, and I reused the old floorboards to create a kitchen sideboard," he explains.
7. Reupholstered Furniture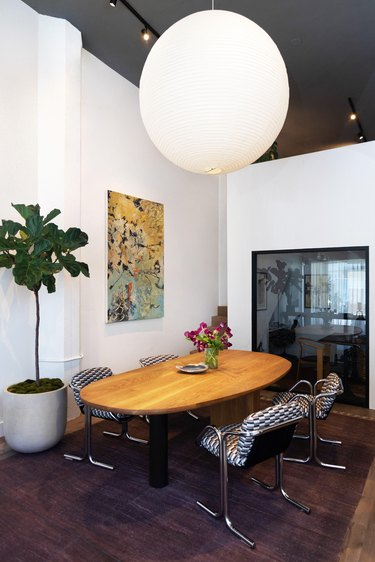 Reupholstering an old piece of furniture, instead of buying a brand-new piece, is a sustainable design trend that Edel Legaspi of Legaspi Courts Design also practices at home. "Before making any new purchases, assess the pieces you currently have and see if you can update any of the pieces you truly love by giving them a new finish or upholstery," he advises. "We often shop for vintage pieces that we can revive — for our clients and ourselves."
8. Clay-Based Plaster Walls and Ceilings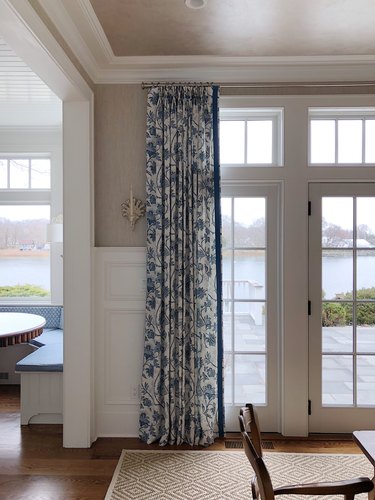 For a sustainable alternative to traditional wall paint, Kathryn Hunt of Kathryn Hunt Studio likes to update her clients' walls and ceilings with clay-based plaster. "Not only is it environmentally friendly, it creates a visually pleasing texture, and has air filtering qualities to aid in creating a healthy environment for your family," she explains.
9. Eco-Conscious Kitchen Upgrades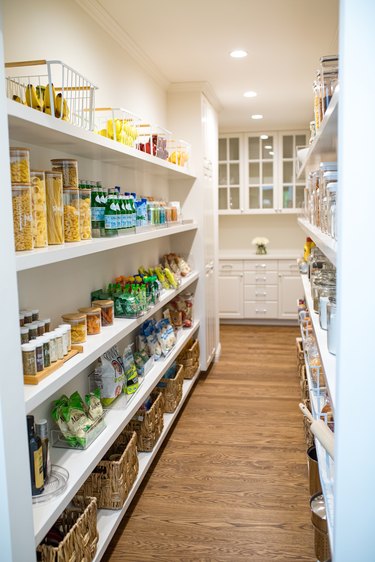 Whether it means purchasing food in bulk (to produce less waste) or organizing your cabinets with reusable containers, Gabrielle Santiago of Gabrielle Santiago Design says eco-friendly kitchen and pantry upgrades are all the rage in her latest projects — for a good reason. "This minimizes your impact and results in a tidier space," she says. "Just a few simple adjustments can help your home become a healthy and sustainable influence on your overall lifestyle."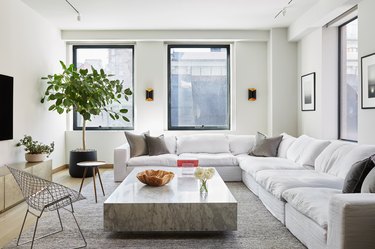 If you aren't buying paint that's free of hazardous, human-made volatile organic compounds (VOCs), Beryl says you're doing it wrong. "So many of my clients are concerned with reducing their carbon footprint and decreasing their exposure to potentially harmful chemicals," she explains. "I really love using Clare paint because they are water-based, VOC-free, and Greenguard Gold Certified, resulting in cleaner, safer air in your home."