While entertaining guests at home has been put on the back burner over the last year (thanks COVID!) restrictions are slowly loosening and vaccination numbers are increasing. Hopefully, this means the days of safely hosting guests again (even if it's just a small gathering) might be getting closer. And anyone who has ever hosted a pre-COVID dinner soirée — whether it be for family and friends or a romantic meal for two — knows how stressful it can be. From the menu to the flowers to the linens to the music, there is a never-ending stream of details to consider in order to create that magical ambiance every host/hostess hopes to achieve. Needless to say, it's incredibly easy to overlook dinnerware.
I'm not afraid to admit that dishware is definitely not the first thing that I think about when entertaining. And while the hodgepodge of dishes I permanently "borrowed" from mom and dad will get the job done well enough, I'd actually prefer something a little fancier when showcasing my culinary prowess. Enter Fable.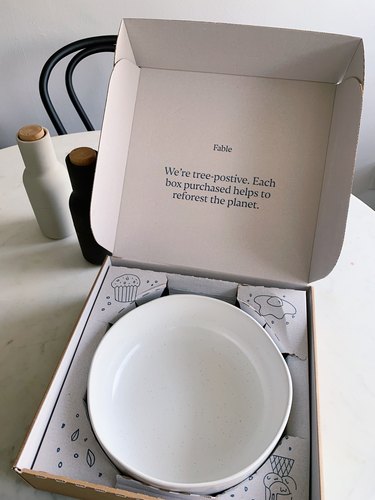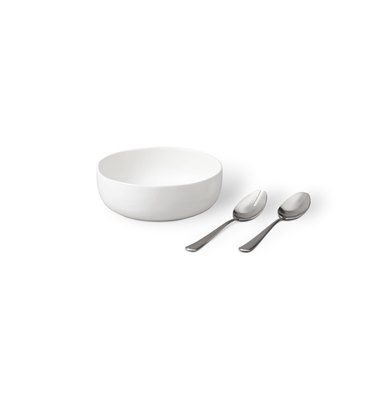 Crafted and hand-finished by Portuguese artisans, this stoneware collection is truly one-of-a-kind. Not to mention, it's made from recycled ceramics and clay, which only adds to the uniqueness of each and every piece. And that's not the only step towards sustainability that the brand takes. Fable prides itself on ethical practices that include eco-friendly packaging and working with makers who focus on sustainability. Additionally, for every purchase made, they donate a meal to a youth in need with the help of Mealshare.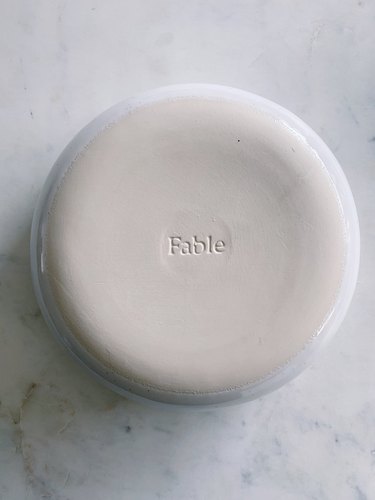 Now, while I dream of one day replacing all of my dinnerware, the category I needed the most help with was definitely my bowl collection. For a while now, I have longed for larger bowls, as trying to eat salad or pasta from a teeny-tiny design just isn't ideal. So when I came across Fable's Pasta Bowls and Serving Bowl, it was a no-brainer. (In full transparency, I received these pieces in exchange for an honest review, but all of the thoughts and opinions are my own and were not influenced by the brand in any way.)
So it goes without saying that one of my favorite features is the depth, which makes the Pasta Bowls perfect for salads and, as the name suggests, pasta. Warning: The generous size can make portion control a bit harder to manage. Besides the roomy design, the striking aesthetics are another obvious draw. Their perfectly imperfect good looks effortlessly takes food presentation to the next level. Both the Pasta Bowls and the Serving Bowl have an organic shape, which gives them just enough visual interest without taking anything away from the meal.
As for the color, I went with the speckled white shade. But there are three additional hues — all of which would make a beautiful yet subtle addition to any tablescape. One thing that actually surprised me was the weight of the dishes. They are heavier than I thought they would be, but in a good way — they don't feel flimsy, rather sturdy and of high-quality.
And luckily, the dishware seems to be quite durable, too — which is a good thing, since they can be a bit slippery when washing by hand. However, if unlike me, you have a dishwasher and a microwave, rest assured that your new dinnerware will be safe and sound.
Now, I can make every meal a timeless fête, even when the cuisine being served is takeout for a party of one.