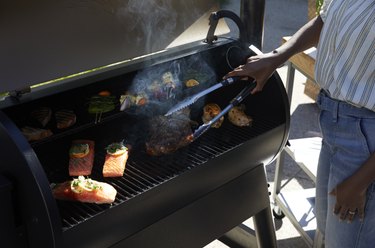 Setting up a grill station that's adept at churning out delicious fired-up foods while hosting your guests comfortably can feel nearly impossible — especially for anyone new to the al-fresco way of life.
The solution? This simple guide to eight BBQ essentials, all from Walmart. From high-tech grills that anyone can master to chic accessories that bring indoor comfort to your outdoor setup, you'll be posted up here all spring and summer. Inject a bit of your style, pick your favorite grill, and fire it up.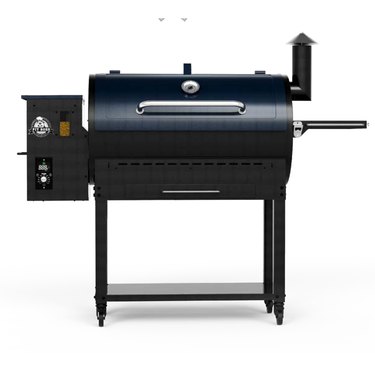 We know what you're thinking: When did grills get so cool? Smoke, bake, roast, sear, braise, and more on this eight-in-one grill's porcelain-coated cooking surface. And with its durable steel finish, you know, for strength and longevity — it's a working statement piece all on its own.
If you're going to BBQ like a pro, you need the tools to match. This soft-grip stainless steel tool set will become your lifelong grilling accessory (that never goes out of style) to take you from beginner to seasoned burger-flipper.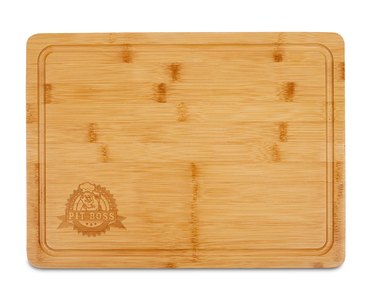 Every grill station requires a cutting board that you want to show off to the 'gram (and that can handle all the future chops). Made from bamboo, this magnetic board attaches to any Pit Boss steel side table to prevent slipping. Psst: It also doubles as a nice serving board when you want to switch gears.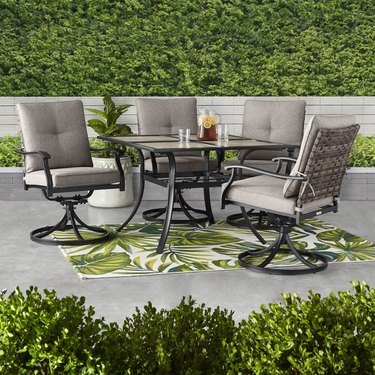 The first goal of any BBQ? Great food. The second? Eating all of it, in serious style. With a steel dining table complete with cushy swivel chairs in a goes-with-everything neutral palette, this set is your one-and-done hosting purchase that does the decorating for you.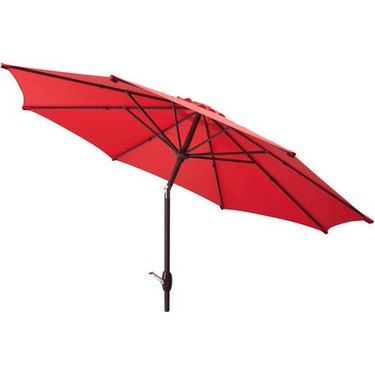 Yes, the food is the main event, but it'd be nothing without setting the bright vibes. Add a pop of color to your space with this easy-open umbrella that's the ultimate functional statement piece, so you can "help out with whatever the host needs" (aka, sip on lemonade and chill).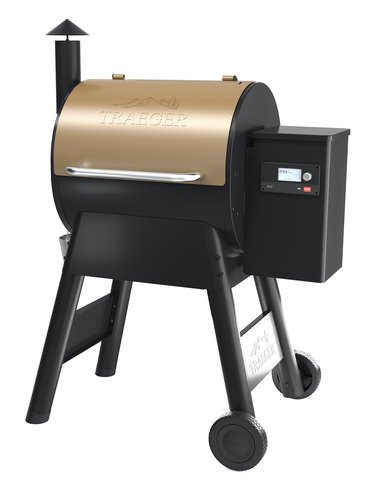 Remember, 2021 is the year of making grills cool again — and this bronze beauty has WiFIRE, which allows you to set and adjust the grill's temperature from your phone. Busy chatting with your friends, but don't want your burgers to burn? No longer a problem.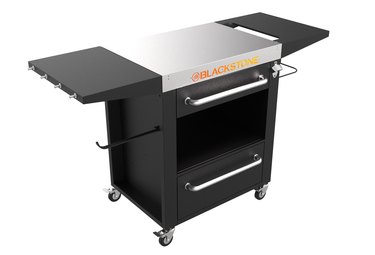 Just consider this a mini kitchen on wheels: It comes with a paper towel holder, trash bag, a slitted table (perfect for a cutting board), bottle opener, and an extra shelf and two drawers for even more storage. Yes, this is the key to acting out all your pro chef dreams at the grill station.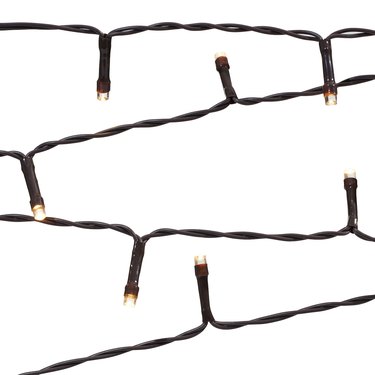 String lights are the easiest and most effective way to add a dash of whimsy to any backyard spring or summer soiree. Bonus: These work as the perfect transitional decor to take your grilling from daytime eats to sunset sips.
​​Need more inspo and tools for refreshing your space for spring? ​​​​Click here​​​​ to get everything you need from Walmart.​​