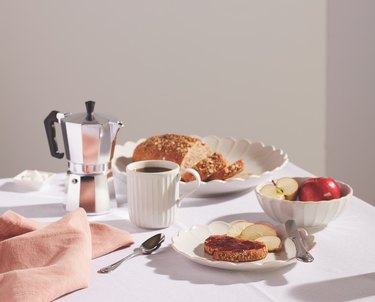 Whether you identify as a Francophile, wish your diet could consist entirely of wine and cheese or are just really craving a European vacation right now, turning your kitchen into a full-blown French dining experience can make mealtime feel a little (or a lot) more special.
And it's actually not that difficult with a few well-placed pieces. Namely, a few classics from Lenox, which is celebrating the anniversary of its quintessentially Parisian and loved-by-many French Perle collection with a new everyday pattern: French Perle Scallop. It's chic enough to belong on your fanciest holiday tablescapes, but versatile enough to subtly level-up your average Tuesday lunch in a way that only French dinnerware can.
Keep scrolling for a few French Perle Scallop staples — along with some other dining essentials to help really transform your dining area into a whole ​bon appétit​ moment.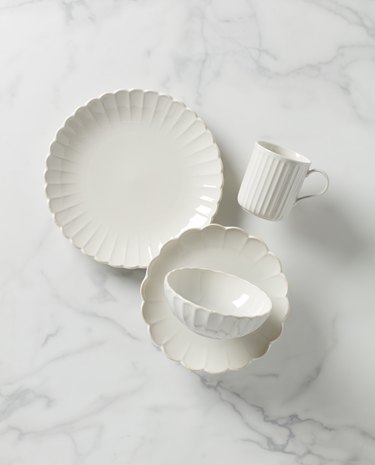 The easiest way to add some French style to your table? Swap your plates and bowls for a tea-stained, country-esque place setting with subtle scallop detailing.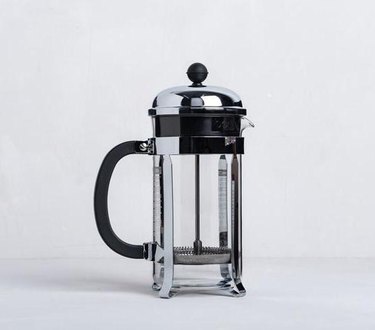 What's a brunch spread without an actual French press? This classic one brews eight cups of coffee that pair perfectly with a plate of pastries.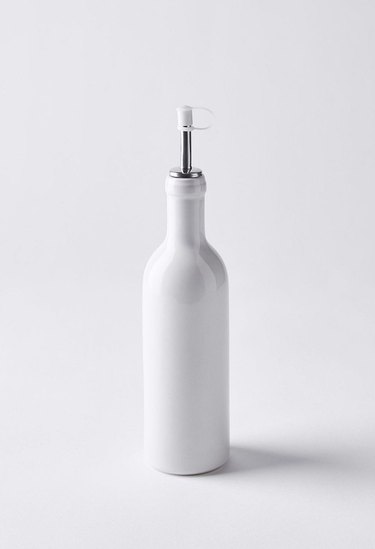 Sure, you could pour olive oil straight from the bottle, but this white ceramic cruet makes even the most basic baguette-plus-olive-oil combo feel extra fancy.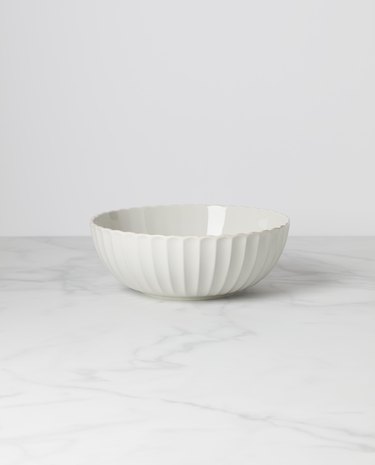 Instead of scarfing down your food, taking the time to actually serve a dish can make mealtime feel like me-time. And when this dish is not in use? Don't hide it away in your cabinet. Instead, use it as minimalist decor on a shelf or as a statement fruit basket.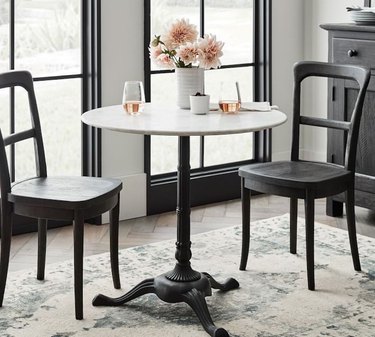 To really lean into the café vibe, consider adding a bistro table to your eating area. Don't want to travel to France for ​every​ meal? No worries — it can double as a cute side table on off-hours.
French fries are great and all, but every once in awhile you may want to try out some for-real French dishes, like the ones in this James Beard Award–winning author's cookbook.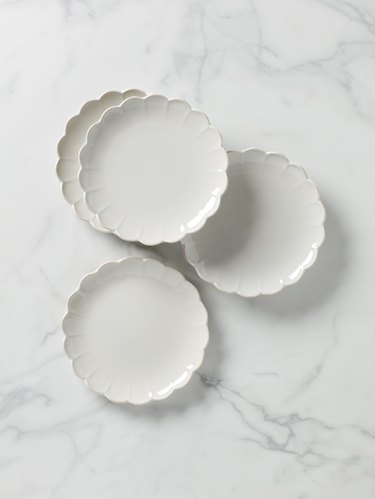 If you're not ready to commit to fully swapping out all your dinnerware, these minimalistic-yet-elegant accent plates easily blend in to any tablescape, while subtly giving it an elevated feel.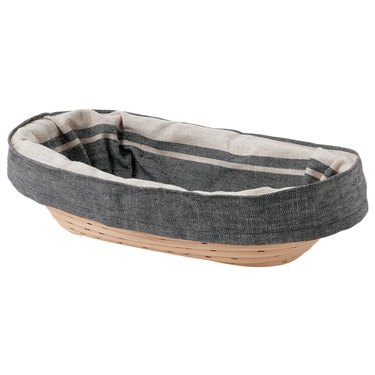 Last, but certainly not least, add a simple basket to your countertop — partially for looks, and partially to hold all the delicious breads you're now inspired to bake...or buy.