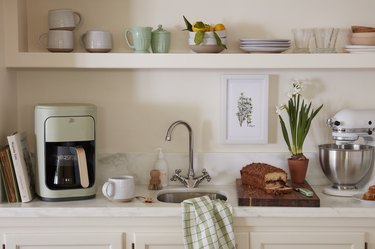 Filling your home with the refreshed feeling of spring is one of the best parts of the season. It's enough to make you want to switch up your cozy kitchen (that was the setting for stirring warming soups all winter) for a cooking space that feels less hygge and more cottagecore — i.e. filled with light colors and airy motifs that are better suited to the fresh spring salads and bright, crisp flavors you'll be whipping up.
But let's face it: You're probably not going to fully renovate your entire kitchen to coincide with every season. However, with these easy (and inexpensive) upgrades, you can bring some of that cottagey, springtime vibe into your space without much effort.
These eight Walmart finds make for super-simple DIY projects — from something as straightforward as swapping out your curtains to assembling a faux flower arrangement that looks like it was picked right out of an English garden.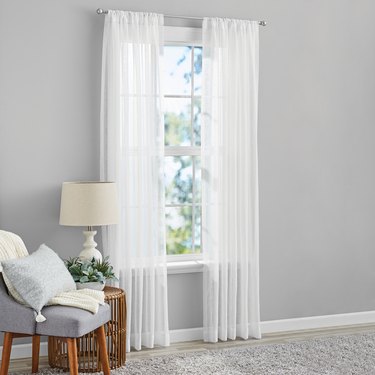 Window treatments can have a huge effect on the feel of any space, and these sheer panels add movement that will make you feel like you're getting a spring breeze 24/7 — whether it's warm enough to open the windows or not.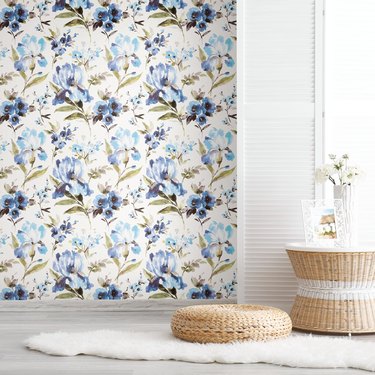 Wallpapering a whole room is a big project (and bigger commitment), but with this peel-and-stick version, you can add a quick springtime statement wall or backsplash that you can easily remove if the mood strikes.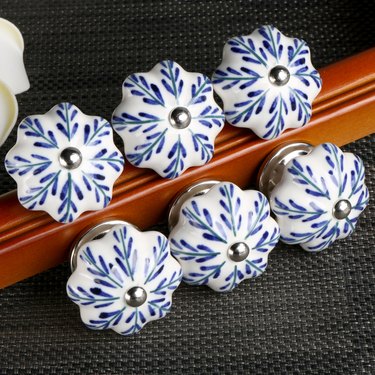 If you want to really go all out with your seasonal swaps, replace your usual drawer pulls with these hand-painted knobs to add a rustic touch with subtle pops of color throughout your kitchen.
Not up for tackling a DIY project right now? Adding some functional seasonal decor also does the trick. Place this charming three-piece set on your countertop or coffee cart and ​voila​: spring in one step. And yes, it does make it feel like teatime in a cottage 24/7.
Bouquets are a quintessential element of any cottage-inspired space, but you don't have to wait for the real flowers outside to bloom. Take your pick from Walmart's selection of faux stems, and arrange them in these metal pitchers for a farmhouse feel.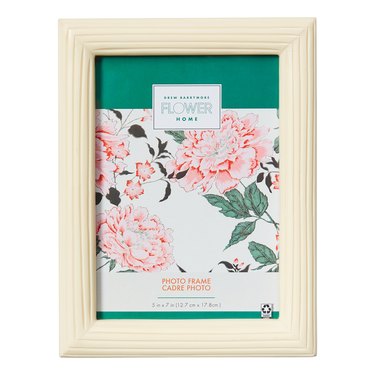 Curate your own mini gallery wall with these classic resin frames, and fill them with photos and illustrations of quaint farmscapes and romantic nature scenes that remind you of warmer weather. Or, frame a favorite recipe for a piece of charming decor that's useful as well.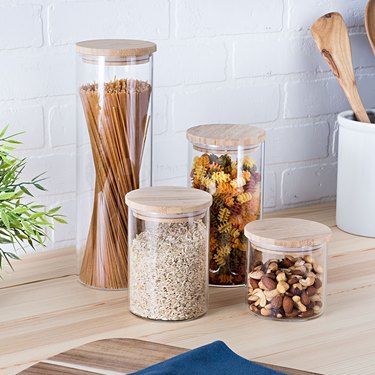 It's not spring without a little spring cleaning. Use this opportunity to organize your countertops with these handy canisters, which will double as rustic kitchen decor once you fill them with textured grains or fun-shaped pasta.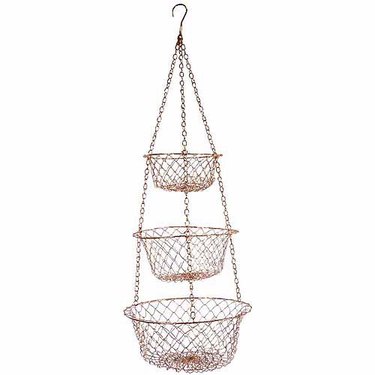 These hanging baskets themselves might not be DIY, but what you fill them with will make a statement. Add bundles of flowers, lemons, and other fruits, and you'll have a pretty, eclectic display you'll want to keep refilling all season.