The Met Gala is known as the pinnacle of all things fashion — but did you know it also shined a spotlight on home goods? At least that's the case in terms of dinnerware (enter all of the expertly styled tablescapes).
Case in point: At 2019's coveted event, guests dined on chic floral plates from Lenox — a brand that's been creating high-quality, artistic tableware essentials for over 130 years. And now, in honor of the anniversary of its cult-fave French Perle style (a whole collection that gives off major sipping-coffee-at-a-Parisian-cafe vibes), it's releasing a new everyday line that's itching for a spot in ​your​ cupboard: French Perle Scallop.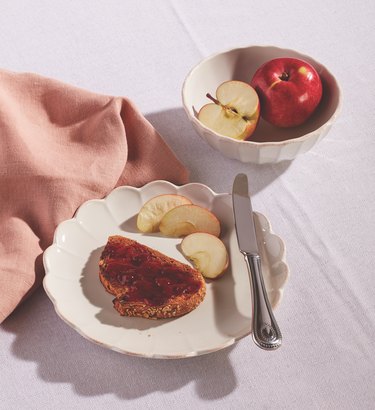 Tapping the Classic Perle's embellished swirls and scrolls of beads, the line of dishware adds even more French-inspired oomph with feminine ruffles and scallop patterns, accented with Lenox's signature tea-stained rim. That means each piece is totally unique, with texture and richness that's made to be enjoyed all the time, not just for those moments reserved for the "fancy" dishes. (All in favor of making casual meals feel special, raise your hand.)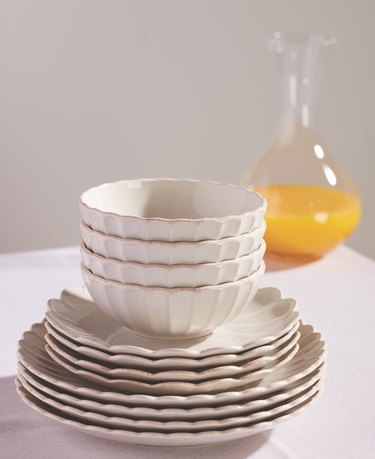 And if an all-matching set isn't your thing, the new collection is made to be mixed and matched with other French Perle styles, like Groove for some rustic farmhouse charm or Bead for a vintage feel. The verdict: Whether you're sipping coffee alone in your kitchen or hosting your first dinner party, the never-goes-out-of-style dishware will turn any type of meal into a ​moment​.