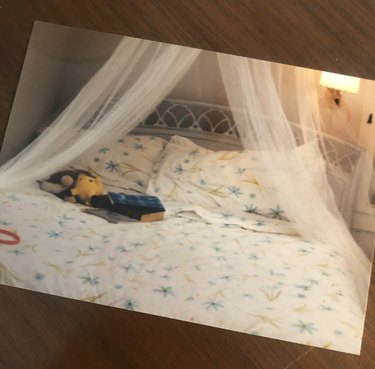 I may have been part of the first generation to grow up with the internet, but as any '90s girl knows, there's only so long your parents will let you hog the dial-up.
Instead, when I wasn't chatting on AIM with friends or registering new emails addresses on gURL.com, it was all about print — the magazines and catalogs that arrived at our house would be meticulously inspected, dog-eared, circled, and cut up for textbook covers or collages I'd hang on the inside of my closet.
In those days, the fashion catalogs were king — Delia's, Alloy, MoxieGirl, Girlfriends LA. But, I developed a taste for interiors at a young age, and once I'd thoroughly perused all the foam platform sandals and Roxy swimsuits my brain could take, I'd turn to my mom's decor catalogs: Pottery Barn, Williams Sonoma, The Company Store, and Garnet Hill.
Garnet Hill — a source for funky bedding and comfy PJs — became a favorite. In the late '90s, they began creating sheets that seemed to cater to pre-teen girls' dreams: brightly colored florals that looked hand-painted on white backgrounds. They were the anti-Laura Ashley, which by 12-years-old, I'd deemed too stodgy and stuck up.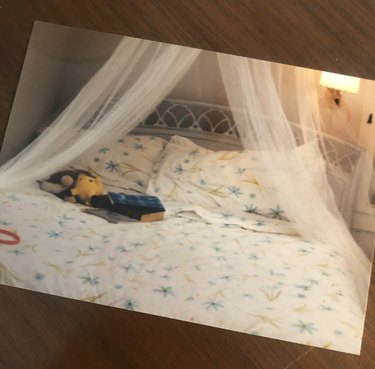 Garnet Hill became the ultimate score come Hanukkah time — each year, I'd spend hours deciding which set of sheets would be the perfect new addition to my bedroom. And because they were quality, they weren't cheap — there were a bunch of years I didn't get the ones I wanted. But when I did, those sheets stayed in rotation for YEARS. The sheets pictured above, I got for a 13th birthday and they were still on my bed the day I graduated high school.
In the years since, I'd largely forgotten about Garnet Hill — kind of. My mom has stayed a loyal customer, and she would occasionally show up with very mom-like items from the company (flannel sheets in very traditional patterns ... not quite helpful in our modern Southern California home). So I was intrigued when a press rep reached out to me, urging me to rediscover GH's offerings. I perused their site and was pretty quickly amazed — there were so many AMAZING things.
Most exciting was that they still make sheets that remind me of my childhood — bright, girly patterns that just make you smile. I settled on a Siesta Organic Cotton Percale duvet set, which instantly brought fun, Scandinavian vibes to my bedroom. (For transparency, I received two sets of GH sheets gratis for review, however my opinions were not influenced in any way by the company.) These sheets are perfect for warmer months — not only does their style suit the season, but the percale is light and crisp.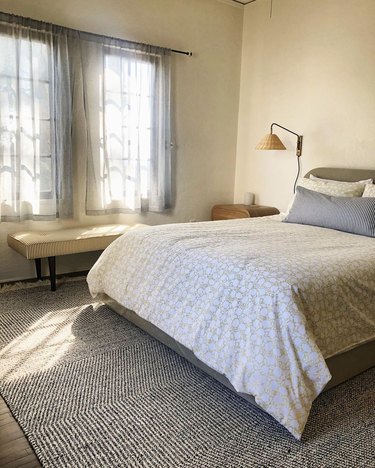 But I also appreciated their more grown-up offerings — some of which felt very on-trend and familiar. To vibe with the neutral bedroom trend that's been going strong, I also stocked up on the Relaxed-Linen Quilt and Shams (in Oatmeal), and I cannot say enough good things about these pieces. The quality speaks for itself, with gorgeous, textured linen (woven in Portugal, from European flax, apparently).
What I loved most is how Garnet Hill has reminded me of the fun you can have with your sheets and how pleasing it is to have outfit changes for your bed — ones that completely change the look and feel of your bedroom. (Of course, I also love the fact that my sheets now feel kind of under-the-radar, not coming from some of the more obvious outlets.)
The lesson here? Go back to your roots and your childhood — there might be stuff you still love.