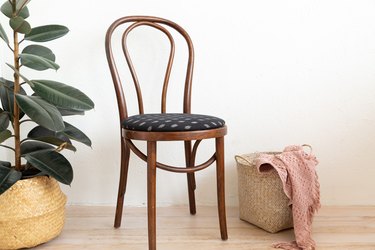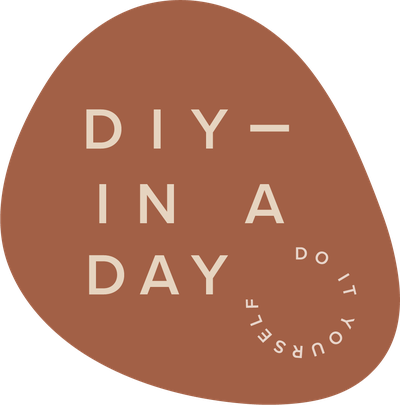 DIY in a Day brings you step-by-step instructions for easy projects that will spruce up your space — within 24 hours (or less!).
We found this wood bistro style chair at a local thrift store and couldn't help but bring her home. (The curved back is a favorite style of ours.) The chair had a vinyl seat that was very outdated and needed a fresh look. It is amazing to see how just changing the fabric can make an old chair feel fresh and new.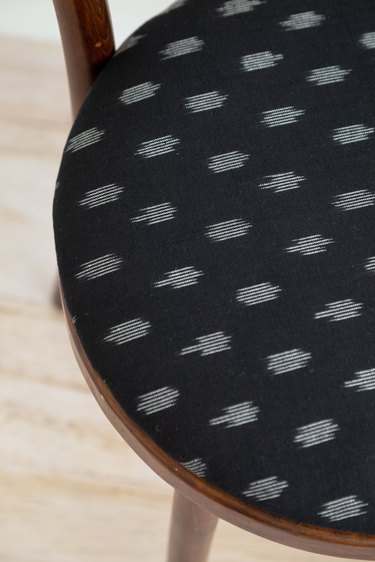 Begin by finding the perfect fabric for your project — start with your own fabric stash at home. It doesn't have to be material bought from the fabric store. It can be an old shirt, tablecloth, placemat, or cloth napkin. We used a black and white Ikat patterned cloth napkin for this project. West Elm, Crate and Barrel, and World Market have wonderful cloth napkins.
Things You'll Need
Thrifted or old fabric seat chair

Fabric of your choice

Upholstery foam (optional)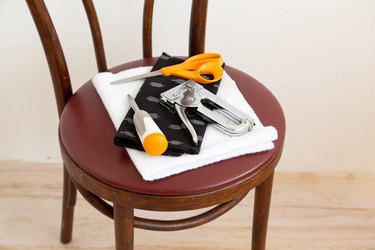 Step 1
First wipe down the chair with a cloth. Then remove the old seat. Most chairs are screwed on, but some might have glue as well.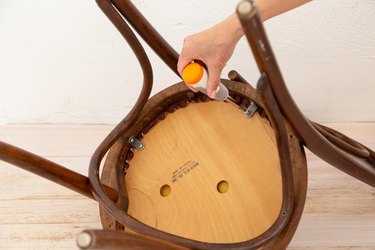 Step 2
Time to remove the old fabric. Place the flat tip of screen driver under the staple gently tap the end of a screwdriver remove staples. Continue until all the staples have been removed. Pull the staples out using needle nose pliers. The foam on this chair was still in good shape, so we just removed the vinyl and batting.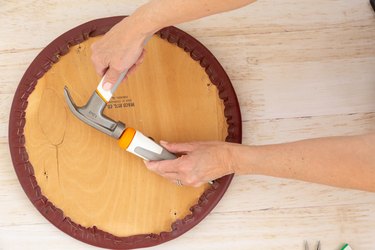 Step 3
Place the wood seat with foam on top of the batting and new fabric. Cut around the the seat allowing for at least three inches of extra fabric to staple onto the wood seat.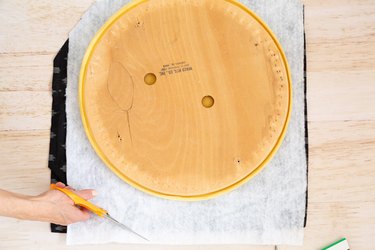 Step 4
Using a staple gun, attach the fabric to the wood seat by pulling the fabric up and stapling. Start on one side, and then go to the opposite side to staple. This will ensure that the fabric is pulled evenly.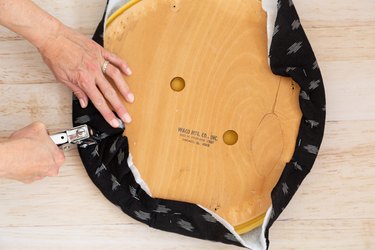 Step 5
After stapling the fabric all around the chair seat, trim any extra fabric.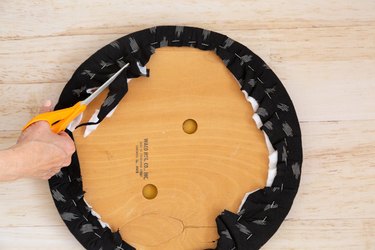 Step 6
Place the covered seat onto the chair and attach with screwdriver (using the original hardware). You can also use painters tape to hold the seat in place while screwing the cushion back on.