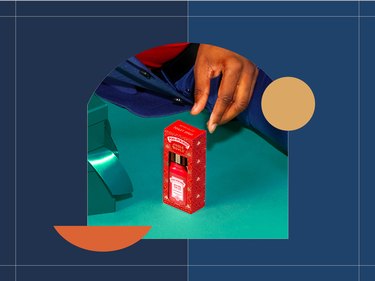 Welcome to the Hunker Holiday Gift Guide. From joyful decor picks to gifts that give back, these items are sure to delight everyone on your list.
What is it about smaller pieces that makes you inherently, and immediately, want them more? The intrigue in this year's tiny trend hasn't been lost on us, which is why we rounded up some of the most covetable compact wishlist items that are perfect for the design lover (or small-things admirer) in your life.
Ranging from the before-you-go Poo~Pourri toilet spray that comes in three bold accent colors to the most over-the-top set of coasters we've ever laid eyes on — you can fill your friends' stockings, pockets, and homes with these miniature must-haves this season because, well, they're ​that​ cool.
The phrase "good things come in small packages" is absolutely true of this tiny toilet spray that's packed with smell-good essential oils. Spritz this refreshing pomegranate, pine, and citrus-scented stuff into the toilet, place it on top for some bright red decor, and the bathroom just got a mini makeover.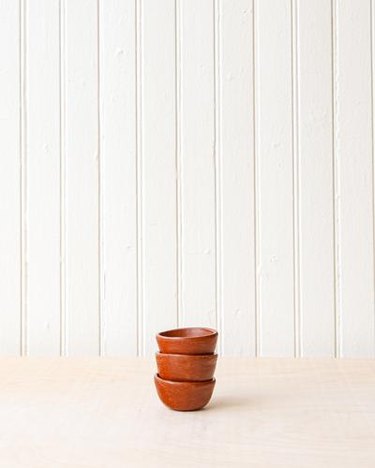 Basically everyone has a drawer holding a random key, a slew of safety pins, and a handful of spare change, which makes this miniature catch-all dish (made from natural red clay by women in San Marcos Tlapazola, Oaxaca, Mexico) a universally appreciated gift.
There's something nostalgic ​and​ stylish about a compact, so it obviously had to make the cut. This black, speckled pocket mirror is a sleek throw-in-your-bag knick knack that serves as an on-the-go touch-up tool and a sophisticated vanity accessory, too.
Cherry red not really part of your giftee's home vibe? No problem. This subtle green bottle easily slots into any home aesthetic as the toilet topper that will make the bathroom look and smell like it's never been used — yes, really — with a medley of mandarin, bergamot, and amber.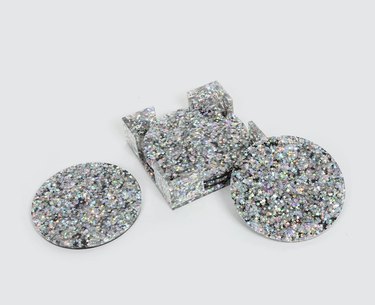 Have a few "extra" friends on your list? We found the perfect gift. Anyone with a coffee table can benefit from coasters, but these sparkly, maximalist ones immediately give a wow factor to any space.
For your friend who could spend hours meandering through art museums, this angular planter will help them bring those modern art vibes home. The planter fits a six-inch pot, and is made from natural blue and grey stones poured into matte concrete — leaving them with an artist-approved way to house their plant children.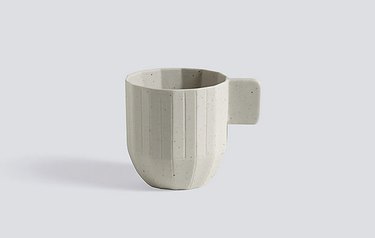 Receiving mugs as gifts is already a slam dunk, but this ceramic espresso cup will become the front-of-the-cupboard selection with its worn, recycled paper look. And if you want to outfit the rest of your BFF's espresso game, snag the matching saucer and small plate.
How does a bathroom that smells more like a wooded cabin and less like a, well, bathroom sound? This black currant and sandalwood spray gives off a light, woody, and fresh fragrance that really lasts. (Feel free to test it out for yourself at your earliest convenience.)
With 46 different cards asking questions on life, love, purpose, politics, and more, this thought-provoking game serves as the ultimate conversation starter — or as just a small pop of color for a bookshelf or bedside table.
This speaker does the least while simultaneously doing the most, which is exactly why we love it. Out-of-the-box minimalism coupled with the ability to jam out in any room? Now that's a holiday home run.