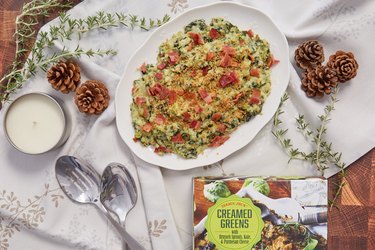 If you're (safely) shopping for groceries soon, why not add some holiday magic into the mix? With only a few weeks until the holidays, it's time to prep your space to get cozy (especially since we're still staying indoors).
Besides offering snacks and pre-packaged salads that basically have a cult-like status, Trader Joe's also carries a few holiday-friendly items. Here are some of our faves.
1. Trader Joe's Handcrafted Felted Wool Trivet
These bright and cheery trivets are apparently made from 100% New Zealand's sheep wool.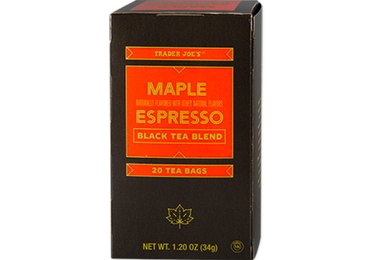 Something about maple just reminds us of the holidays. But if you need an extra kick to get through the work days, this beverage option also packs a lot of caffeine.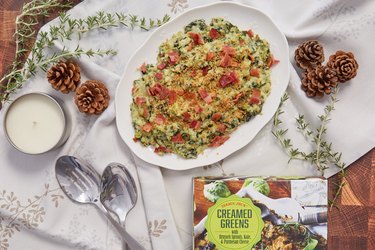 Just the side you were looking for to complete your holiday feast.
4. Advent Calendar for Dogs
Don't forget about your furry friends! (Bonus tip: There are cat versions, too.)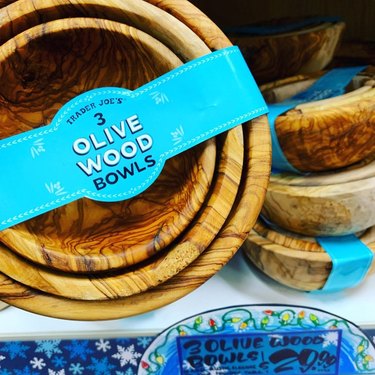 These adorable wood bowls would be great for holding spices. You can also repurpose them after you put away your tablescape, maybe as a jewelry or coin holder.
---
Eva is a Los Angeles-based writer who covers trends, news, and makers for Hunker. Her writing has been featured in the Los Angeles Times, The Guardian, Bustle, KCET and more. She is a proud bookworm and organizes her books by color.