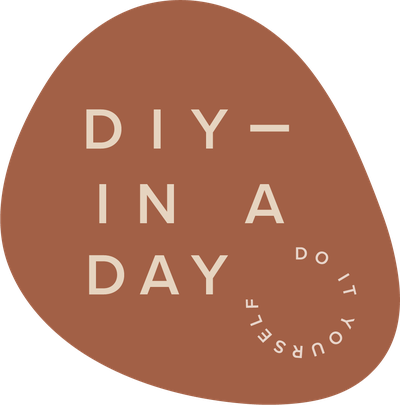 DIY in a Day brings you step-by-step instructions for easy projects that will spruce up your space — within 24 hours (or less!).
This holiday season, up your cocktail making game with gorgeous ice cubes infused with herbs and fruit. You only need a few ingredients and a silicone ice cube tray to fancy up your drinks, from cocktails to mocktails. While you can add these ice cubes to standard favorites (such as a Mojito, a vodka soda, or a gin and tonic), feel free to mix and match the herbs and fruit to create one of a kind cocktails. Make every drink a little more jolly with this simple idea.
Things You'll Need
Fresh herbs (mint, rosemary)

Fresh fruit (raspberries, strawberries, blueberries, lemon peel, and cucumber)

Filtered water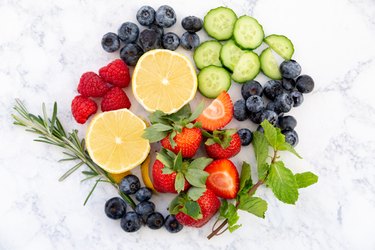 Step 1: Prep Herbs and Fruit
First, clean all your fruit and herbs, and then cut everything to fit within the sections of the ice cube tray. Create small pieces of fruit, peel the lemon with a paring knife, and slice the cucumbers.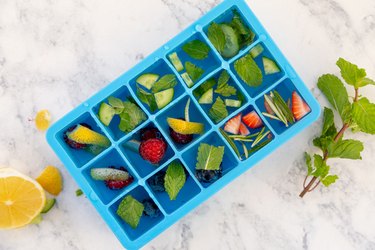 Step 2: Fill Trays
Create pairs: Raspberries and lemon; blueberries and mint; cucumbers and mint; and rosemary with strawberries. Add the ingredients to the ice cube tray squares and fill with filtered water. Freeze.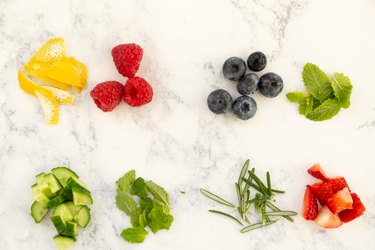 Step 3: Make Cocktails!
Make old favorites or create new cocktail recipes with the infused ice cubes. As the ice melts, the flavors of the herbs and fruit will blend into the drink. Add the cucumber and mint cubes into a gin and tonic or add the raspberries and lemon cubes into vodka and soda water. We love adding the rosemary and strawberries ice cubes into vodka, seltzer water, lemon juice, and a bit of simple syrup. The blueberries and mint ice cubes are the perfect touch to a Mojito — just add club soda, white rum, lime, and simple syrup to the infused ice cubes.