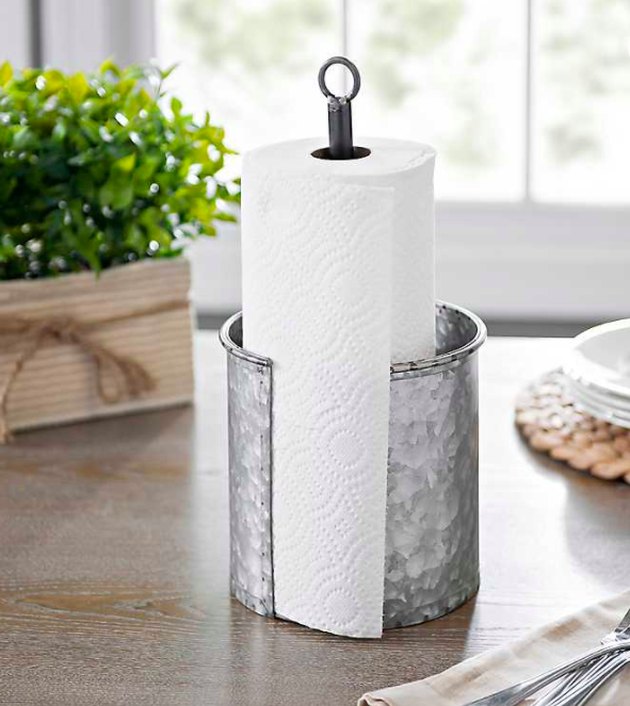 While it is recommended to use paper towels sparingly for environmental reasons, there are a few times where they can come in very handy. Now that we have survived the great paper towel shortage of 2020 and shelves are properly stocked again, here are a few surprising ways that paper towels can assist us in some daunting tasks to make life a little easier.
1. Remove wax. We've all found that unfortunate candle drip accident the morning after a dinner party and wonder if that new table cloth is ruined. Simply cover the dry wax drip with a white paper towel and run a low temperature iron over the stain, repeat with a clean paper towel until the spot is absorbed. This technique can be used on carpet and hard surfaces, too.
2. Soften brown sugar. If you only bake occasionally, you may be familiar with the brown sugar rock when making those last minute cookies. Put the sugar in a bowl and cover with a wet paper towel and leave over night to soften or pop in the microwave for 20 seconds.
3. Avoid soggy bread. Add a paper towel to your bread bag before freezing to keep the fresh baked taste.
5. Test seed viability. To avoid planting duds, place seeds between wet paper towels and set in a warm place for 2 weeks. Keep the paper towels damp, if they sprout, they are good to go!
7. Emergency coffee filter. Never panic over being out of coffee filters again, just use a paper towel and you will get your coffee fix!
8. Clean your can opener. Get rid of that nasty gunk on your can opener by clamping down on a paper towel and turning the handle as if you are opening a can. It will be good as new!
10. Compost them. Once you are finished with these paper towel hacks, toss them in your composting pile and they will break down with your food scraps.
---
Colette is the Hunker House manager. She previously worked for Nickelodeon, Walt Disney Pictures, Warner Bros., and has produced concerts for The VH1 Foundation. She loves to travel and listening to live music.
View Work