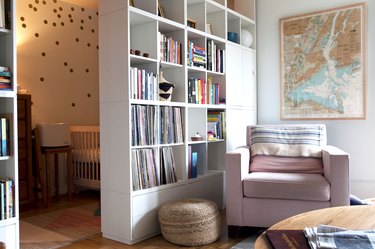 In moments like these, the Internet makes it easier for us to connect — or at least get a laugh or two amidst all the stress. Just make sure you don't follow any of those strange toiler paper "hacks" floating around.
From bread baking to being at home with kids, these tweets are relatable to a range of emotions we're feeling after being indoors for so long. We're grateful, in the meantime, for everyone working hard to make the world safer and healthier for when we come out on the other side of this.
If you need a chuckle or two, keep reading for some of the tweets that made us laugh recently.
Raise your hand if this includes you:
A sweet gesture from a neighbor (just be sure to social distance):
When The Great British Bake Off perfectly captures your mood:
A creative way to keep the Tiger King conversation going:
When your kiddos are using your house as their indoor playground:
When your new coworkers are not contributing:
Or when your furry friends seem to be judging your work routine:
If you're using your time inside to bake, you will understand this:
Although it's hard to have free time with so many dishes:
And, finally, the relatable feeling of getting creative with cuisine:
---
Eva is a Los Angeles-based writer who covers trends, news, and makers for Hunker. Her writing has been featured in the Los Angeles Times, The Guardian, Bustle, KCET and more. She is a proud bookworm and organizes her books by color.