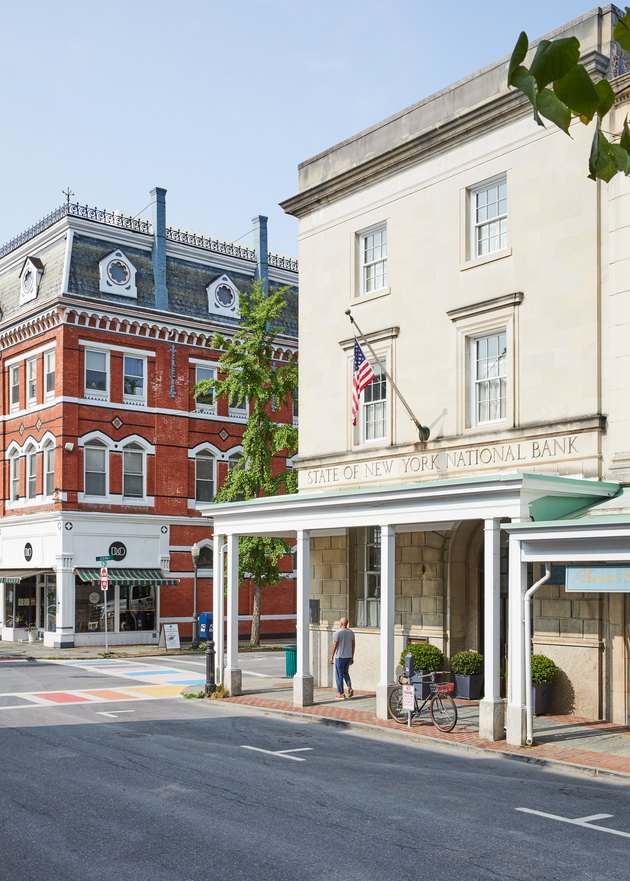 When an influential style icon flees New York City with his family for the Hudson Valley in search of more space to create and roam — and promptly opens a hotel there, you know it's going to be good.
The result is Taavo Somer's 43-room Hotel Kinsley, within a 19th century former bank building along Wall Street in downtown Kingston. The hotel opened last year. Somer is known for turning Freemans (a Colonial-tavern style eatery in Manhattan) into a lifestyle. Freemans now includes a barbershop and men's apparel line (both sporting and custom-made suits), so popular it spawned a location in Tokyo.
Robert McKinley, a former visual merchandiser for fashion brands that include Donna Karan and Giorgio Armani, was tasked with transforming a former bank into a hotel. "I wanted to move away from typical Upstate 'whistle-call' aesthetic — no antlers, no plaid-on-plaid and reclaimed wood," says McKinley.
1 of 8
Lobby
"One of my favorite details is the reception desk," says McKinley. "It's fun and quirky. You have to walk through the old vault itself."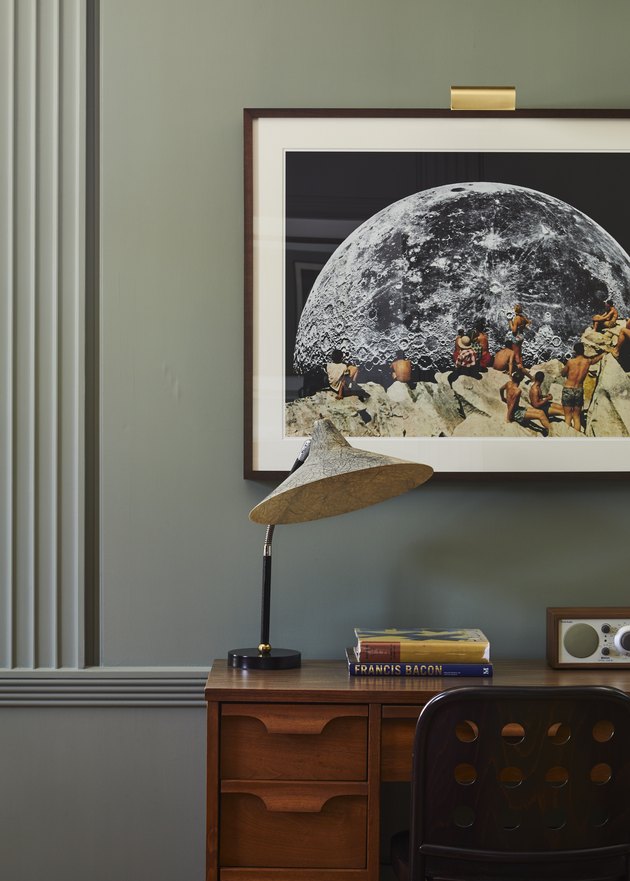 2 of 8
Guest Room
"The wall finishes by Farrow & Ball are done in warm statement colors," says McKinley, including in the guest rooms but also a plum hue in the hall, which was paired with red-checker carpeting.
3 of 8
Guest Room
Little details in each guest room strive to make the space feel like a design corner but also a cozy nook, like the ivory Smeg mini refrigerator and red-checker covered desk chair.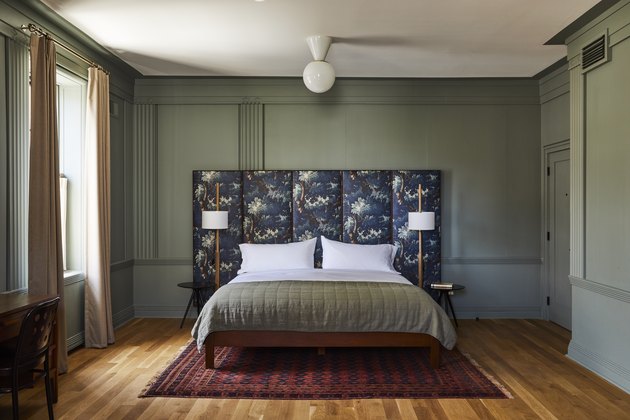 4 of 8
Guest Room
This guest room feels timeless thanks to a simple but thoughtful combo: a milk-glass globe light fixture, a whimsical chinoiserie-inspired headboard, plus a Persian area rug. Bed linens are by Frette.
5 of 8
Guest Suite
The hotel's suite includes a sitting area full of rich orange and red hues.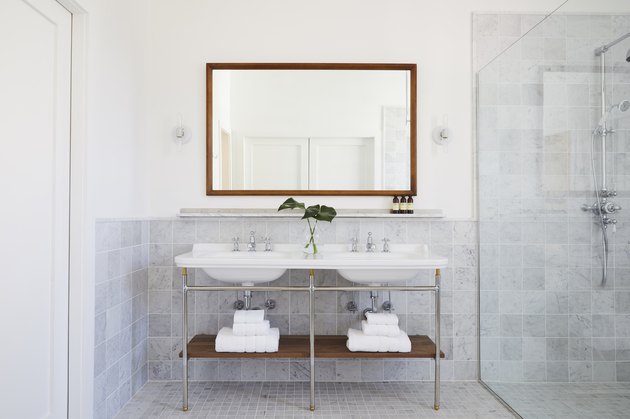 6 of 8
Bath
The all-white bath also incorporates timeless components like a wood-frame mirror and an industrial vanity.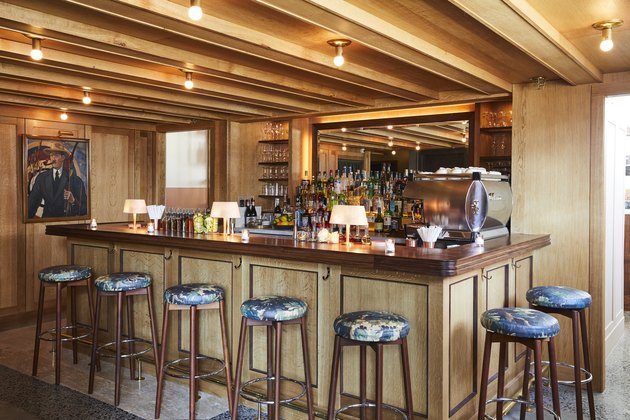 7 of 8
Restaurant Kinsley
No, this is not your father's favorite '70s bar — with bare light fixtures, low ceilings, tons of woodwork, and covered bar stools, this is a modern take on the decade.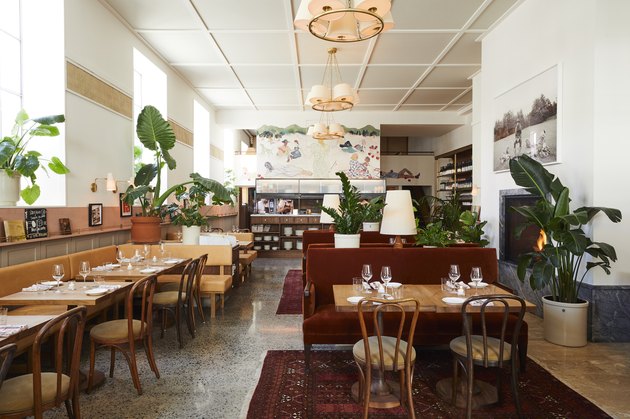 8 of 8
Restaurant Kinsley
Potted palms, red Persian area rugs, and timeless bistro chairs — like the ones that might have been in the area's restaurants and bars when the building functioned as a bank — adorn the hotel's Restaurant Kinsley.
---
Based in Wisconsin, Kristine Hansen covers art, architecture, travel and food/drink, and lives in a 1920s bungalow.
View Work