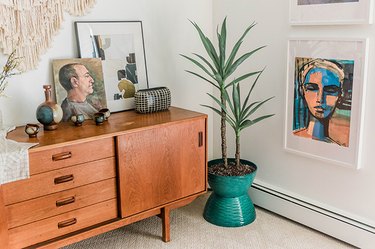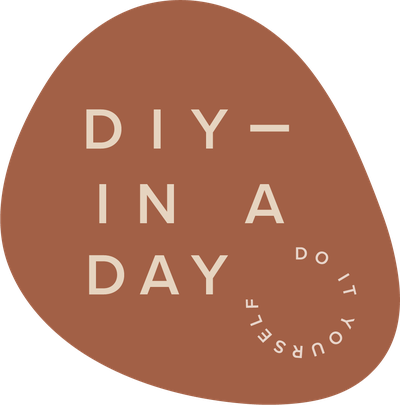 DIY in a Day brings you step-by-step instructions for easy projects that will spruce up your space — within 24 hours (or less!).
It's easy to get the look of a retro Palm Springs gardening pot by combining two $15 hanging planters into one cool silhouette. We'll show you how in this totally doable DIY. And, do you wanna know the most exciting part? We found the best looking faux plant that you can buy online, so this one's perfect for those of you who fall into the brown thumb family. (Or, try one of these houseplants that are basically unkillable.)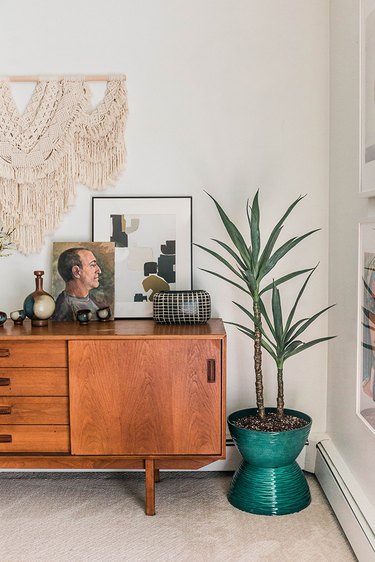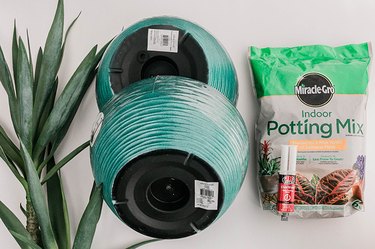 Step 1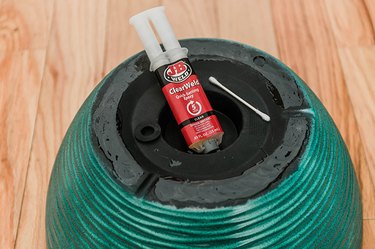 Step 2
Gently place the second hanging planter pot on top of the first one, this time right side up. Make sure its placed evenly on top of the lower pot so that the edges line up for a clean hourglass-type silhouette. Press in place and then allow it to cure overnight for 24 hours before handling.
Step 3
Place the faux double yucca tree in the center of the planter, and fill around it with scrap paper or packing peanuts. If you use a live plant instead of a faux one, there's no need to use the filler paper or peanuts.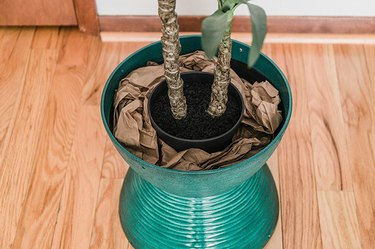 Step 4
Cover the base of the plant and filler paper or peanuts so that you can't see them anymore with a layer of potting mix. This will help hide the fact that you're using a faux plant!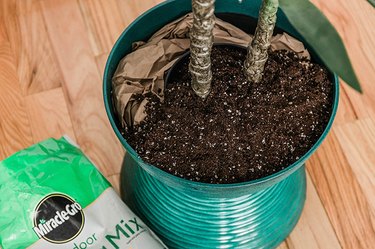 Step 1
Style the finished midcentury-inspired planter wherever you'd like! This type of curvy pot looks right at home beside a retro buffet and colorful art.