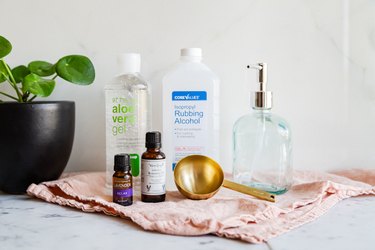 Ed. note: This story has been updated with new ingredients to reflect a more effective solution. We want to be clear that this DIY is a suggestion if you can't find the hardcore stuff. Washing your hands with soap and water is a highly effective method of protecting against viruses, per the CDC. Hand sanitizer should be used when soap and water is unavailable and should contain at least 60% alcohol, per the CDC. The solution we're suggesting should contain about 66% alcohol.
These days, hand sanitizer can be hard to come by. If you're having a tough time coming up with a bulk supply, fear not: You can easily make your own, however, it will require access to rubbing alcohol, or isopropyl alcohol, which is also in high demand. You will need isopropyl alcohol with a very high concentration intended for technical use — most drugstore rubbing alcohol has a 70% concentration.
Directions for DIY Hand Sanitizer: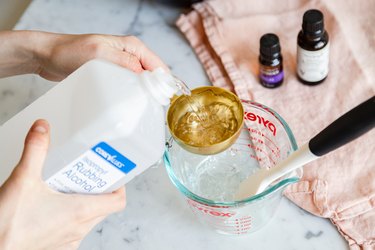 It's easy! Simply mix together the aloe vera gel and alcohol and add a few drops of your chosen essential oil, if you want to give it some fragrance. (We experimented with lavender and rosemary essential oils, combining the two for a very herby-floral scent.)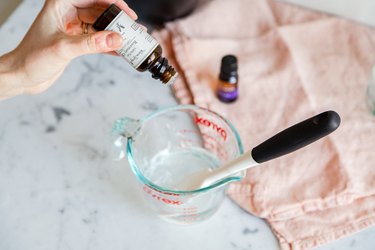 House in an old dish soap bottle or reusable soap dispenser.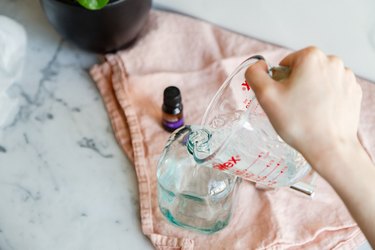 The gel and liquid may separate a bit so you'll just want to give it a shake before using. Travel shampoo bottles also make it portable!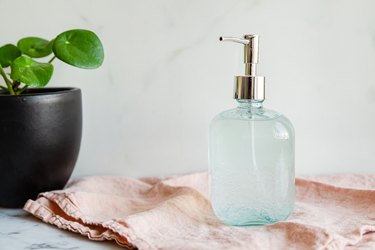 Stay healthy (and germ-free!).