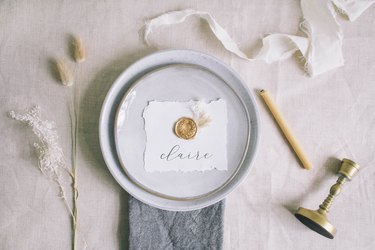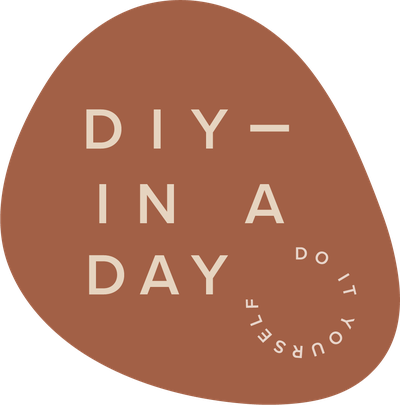 DIY in a Day brings you step-by-step instructions for easy projects that will spruce up your space — within 24 hours (or less!).
Want to set a table that wows? Welcome guests to their seat with a gorgeous place card that doubles as table decor. The wax seal detail is an elegant ode to a bygone era, especially in these fast-paced digital days, and the dried florals add a soft, romantic touch that contrast nicely with the raw edges of the paper. Perfect for holiday celebration or special occasion, these place cards are easy to make — thanks to glue gun sealing wax sticks — and serve as beautiful keepsakes your guests can take home after the event.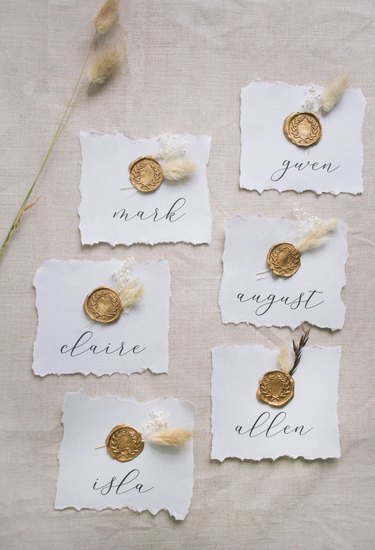 Step 1
Place a sealing wax stick inside the glue gun, and turn the heat on low. (Make sure there's no residual glue stick left in the cartridge first.)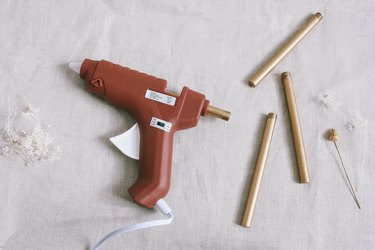 Step 2
Once the glue gun is warmed up, pipe a circle of wax onto parchment paper that's slightly larger than the size of a quarter.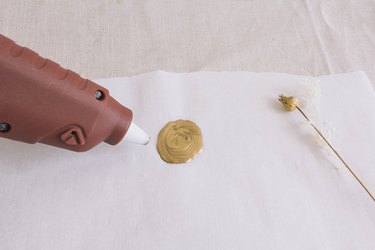 Step 3
Press the wax seal stamp firmly into the center of the melted wax, and hold it in place for about 10 to 15 seconds.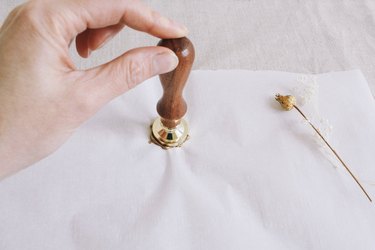 Then slowly lift the stamp off the wax and let the wax cool. You may need to carefully peel the wax seal off the stamp.
Tip
To prevent the stamp from sticking to the wax, keep a bag of frozen peas or similar nearby, and keep the stamp (on the wax paper) on top of it. The wax peels off more easily when the stamp is cold.
Step 4
Continue making wax seals in the same manner until you have one for each place card.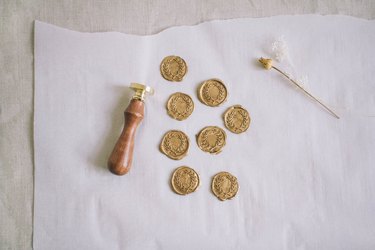 Step 5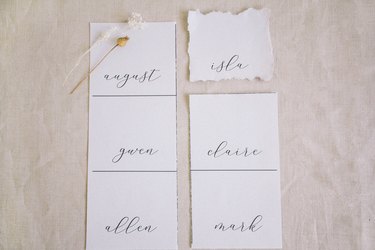 Step 6
Create a small floral bundle with two to three stems of dried florals (we used bunny tails, pampas grass, and baby's breath). With a low temp glue gun, hot glue the stems to the back of the wax seal.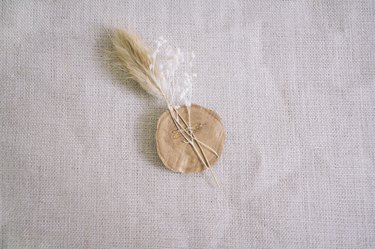 Step 7
Hot glue the wax seal in the center of the name card.
Placed atop a plate or napkin, these place cards are sure to bring a touch of timeless beauty to your table.