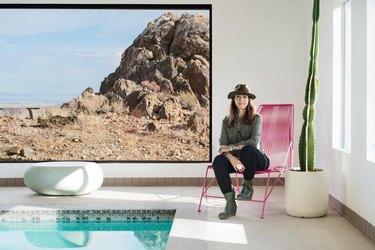 Who: Kelly Van Patter
Where: Landers, California
Style: Minimalist Modern Desert
Landers is a tiny artist-filled community located in California's Mojave Desert about a two hour drive from Los Angeles and is probably best known for places like The Integraton and Giant Rock. But when production and interior designer Kelly Van Patter first saw the property two years ago, one thing sealed the deal: "The views of the desert from this lookout point are stunning." And now, we'd like to introduce you all to the desert escape you've been dreaming of.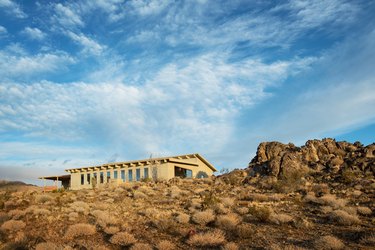 The unique 2,825-square-foot, three bedroom, three bath home needed some work and Van Patter was more than up for the challenge. "When I saw the pool and the high ceilings, I knew there was so much I could do with it," says Van Patter. With that, she leaned into a renovation that including adding large-scale fixed windows and sliders that framed the spectacular views as if they were living works of art.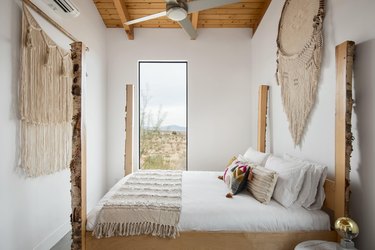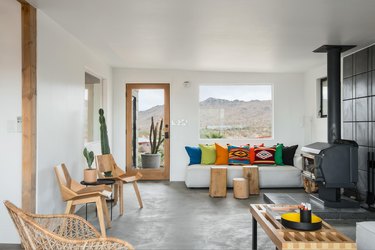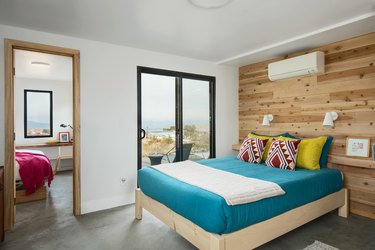 The house was pretty much gutted. Walls were reconfigured to open up rooms. Twin wall polycarbonate was added to the top of walls that divide rooms to let diffused light flow through the entire space. The result is an open, white, minimalist design with wood beamed ceilings, accent walls, and concrete flooring throughout. Reclaimed wood, doors, and windows were used as much as Van Patter could. "I spent the most money on the white concrete bathrooms, which I think make the place," she says. Are you picturing yourself here yet? Because we are.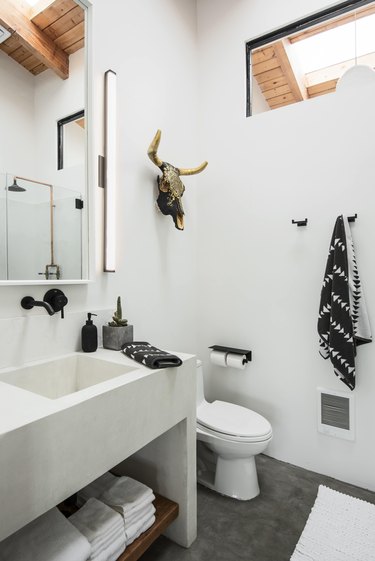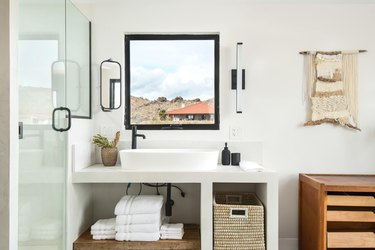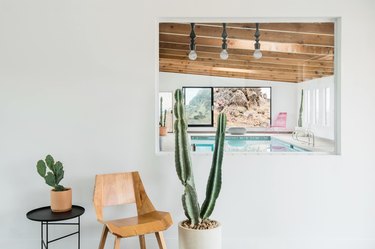 When it came to decorating, Van Patter didn't exactly have an uber plan. "I bought things I liked when I found them, but everything had to stand on its own," she says. Frequent visits to flea markets and swap meets like the Sky Village Marketplace in Yucca Valley were sources of inspiration, as well as local artists. In fact, one of her favorite pieces in the house is a wall hanging made completely of recycled materials by local artist Svetlana Shigroff. Native American textiles and pottery as well as midcentury furnishings are sprinkled throughout.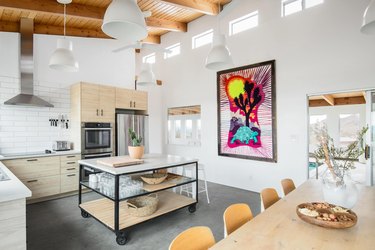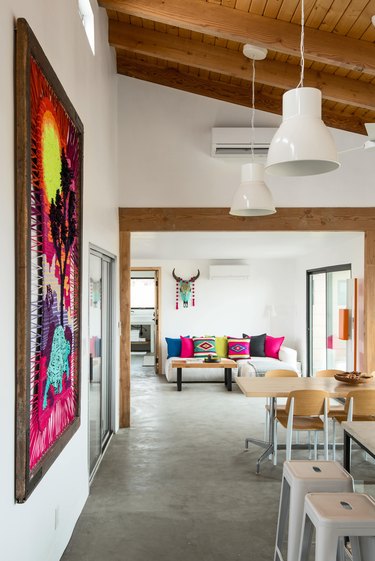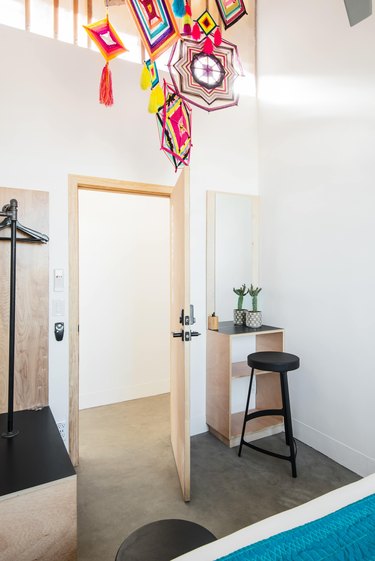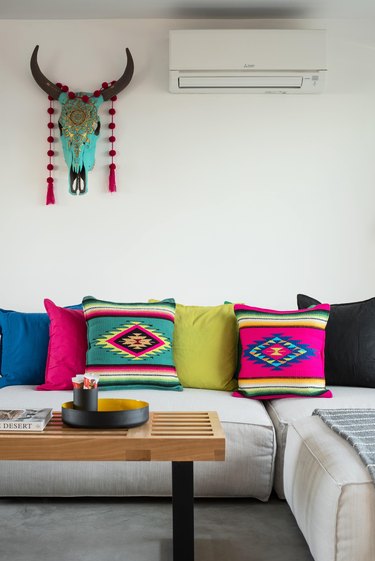 And what desert getaway would complete without a vintage Airstream on the premises? Van Patter outfitted this one with more colorful textiles and the same eclectic charm seen inside the main house. Be still our high desert hearts.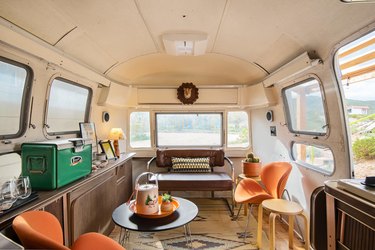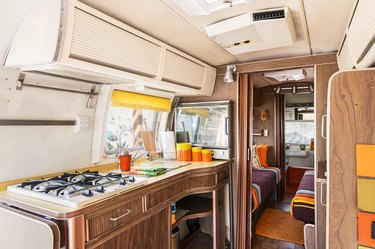 Along with the indoor pool just off the kitchen, the spacious and comfortable surroundings offer the perfect getaway for your favorite group of friends or family members who want either a cozy winter retreat or a place to cool down during the summer. Yes, get ready to exhale: The entire property is available on Airbnb. You're welcome.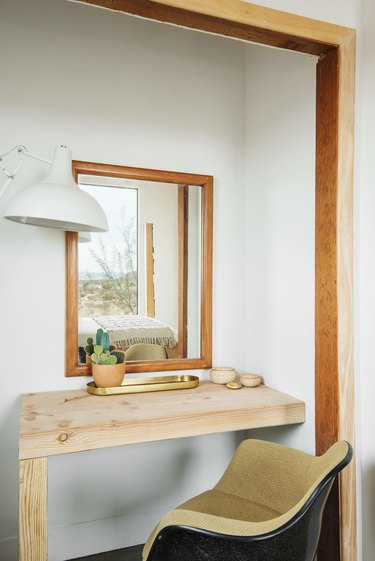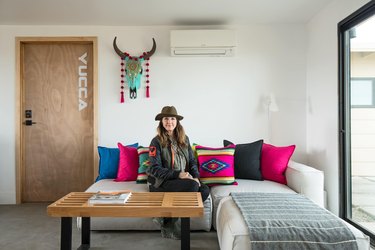 Find out more about Van Patter's Palm & Piedra: Desert Lookout Retreat on Airbnb.