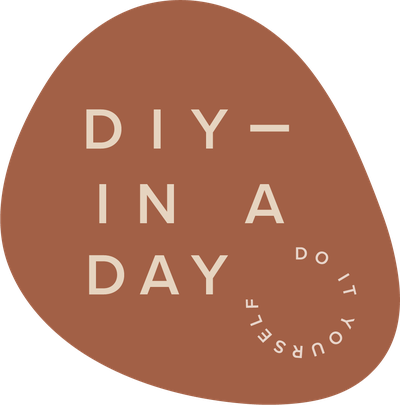 DIY in a Day brings you step-by-step instructions for easy projects that will spruce up your space — within 24 hours (or less!).
Ever browse through Pinterest and come across the wall sconce of your dreams — only to have them dashed because your walls aren't wired for it? Or maybe you're renting and can't open up the walls? Well, consider us in the business of making dreams come true because we have a ​genius​ hack that allows you to have that sconce without ever having to call an electrician. That's right, no wires, no plugs, and no holes in the wall. The secret? Puck lights. Scroll on to find out just how simple this lighting trick is.
Things You'll Need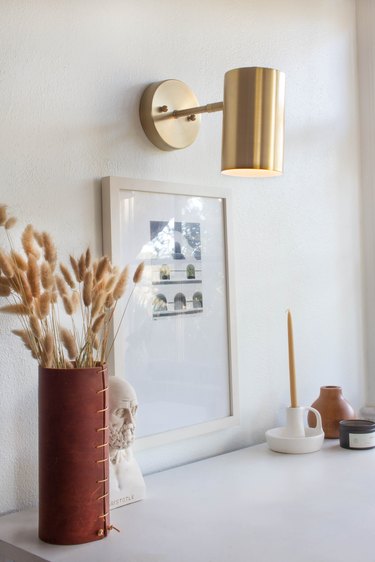 Step 1
Determine where you'd like to install your sconce, and mark accordingly. Remove the mounting plate from the back of the sconce and affix it to the wall. Most sconces come with the mounting hardware included.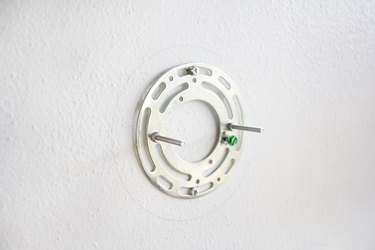 Step 2
Add the required amount of batteries to your puck light, and then stick one side of the adhesive mounting tape to the back of the puck light.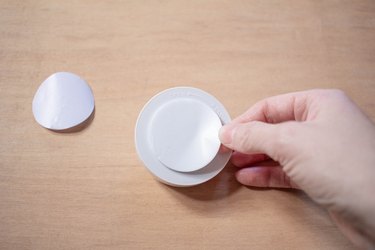 Step 3
This 3/4-inch PVC plug only costs $1.24, and it makes putting your puck light into the sconce and taking it out (to replace the batteries) much easier.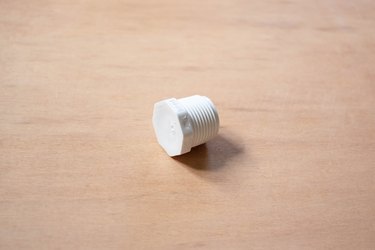 Simply remove the backing on the other side of the adhesive mounting tape, and stick the flat side of the PVC plug firmly in the center.
Step 4
Screw the PVC plug into the light socket of your sconce.
Step 5
Tuck the electrical wires into the back of your sconce (in case you ever decide to hardwire it in the future).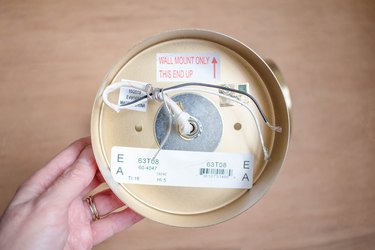 Then secure it in place on top of the mounting plate, and use your remote control to turn it on. The puck lights we used give off a soft ambient glow as opposed to a super bright light, but you can get stronger ones. We like that ours are dimmable, come with a timer, and can be adjusted to a warm or cool tone.
And that's all there is to installing a beautiful sconce anywhere you want.