Located in Vienna's 14th borough, a neighborhood known for its vast green space, including a dense forest called Vienna Woods, Austrian architectural firm JOSEP designed a minimalist home to fit in with the surrounding landscape. Built for a rock climbing couple, the environmentally friendly house equipped with large windows sits nestled into a hill with a panoramic view of the city below.
The home, clad in wood panels and crowned with an asymmetrical gable roof, was designed with "low-tech" elements: The team cut out unnecessarily complicated technologies to create the pared-down aesthetic. The firm's simple principles for the home (which include functionality, usability, and maintenance) can be found everywhere in the design — from the local construction materials to the plant fiber insulation to the space-saving storage options.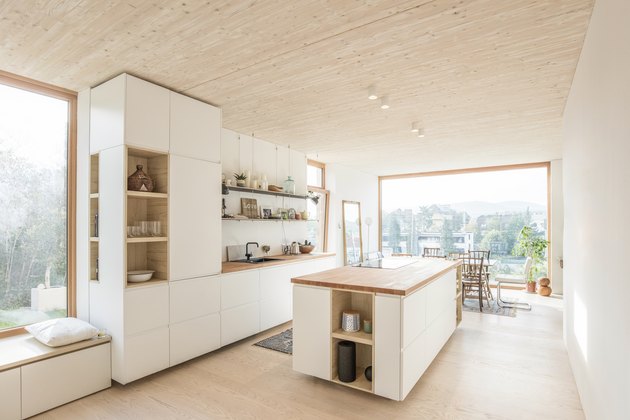 1 of 8
Kitchen
The crisp landscape below is on view throughout the dining and kitchen space. Lighting by Molto Luce adds to the natural light coming in from the large windows.
2 of 8
Dining Room
The unique use of wood continues in the interior, where pigmented white spruce walls and cabinet fronts aid in reflecting the natural light. Large windows are lined in larch wood and provide ample seating for the clients to stretch their legs and read.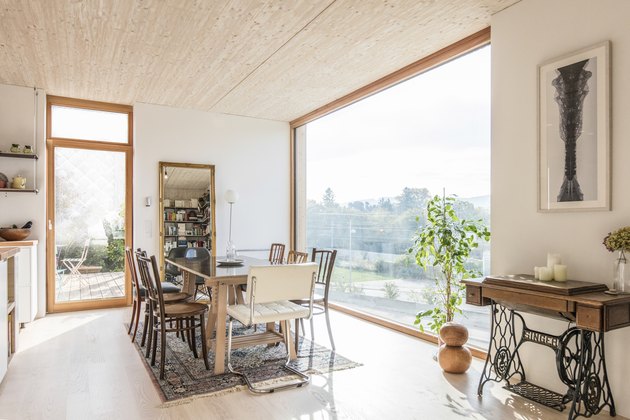 3 of 8
Dining Room
A custom dining table is surrounded with mismatched chairs from the client's personal collection.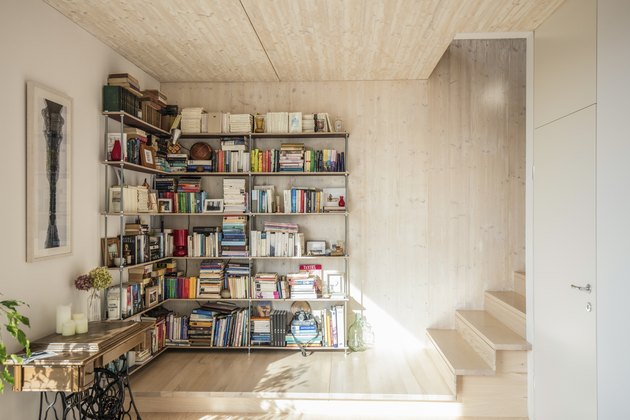 4 of 8
Staircase
An antique Singer sewing table owned by the clients functions as a side table separating the dining room area. A custom shelf displays the client's extensive collection of books.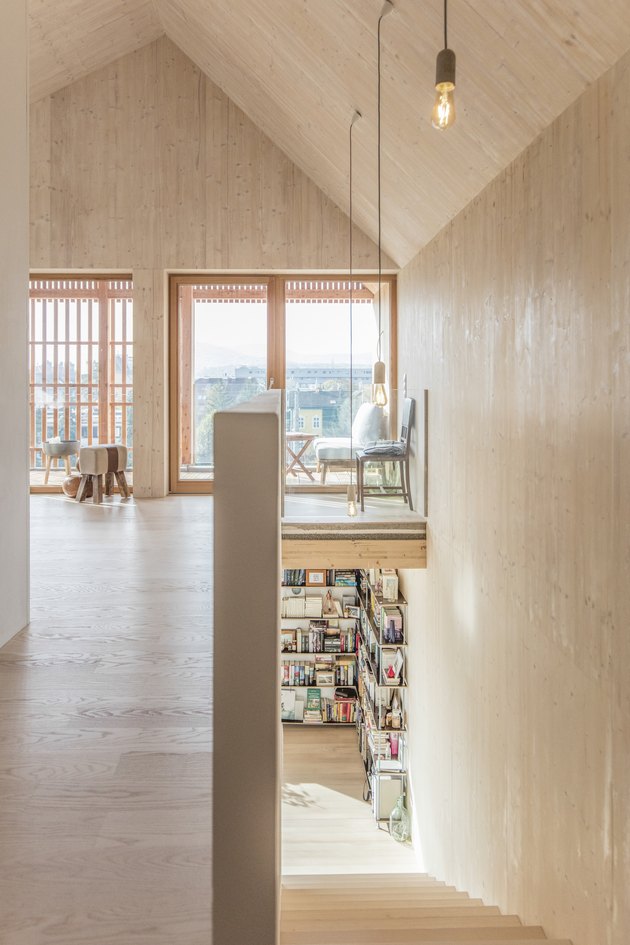 5 of 8
Hallway
An ash tree wood staircase (made from the same wood used for the flooring) leads to an upstairs that features a high sloped ceiling. A recessed square window provides the ideal space to snag views of the city below.
6 of 8
Bedroom
The sloped ceiling adds a layer of romance to the quaint bedroom, lit by minimal ceiling lights designed by FIRM. A rug, owned by the clients, adds a dash of color to the ash wood room.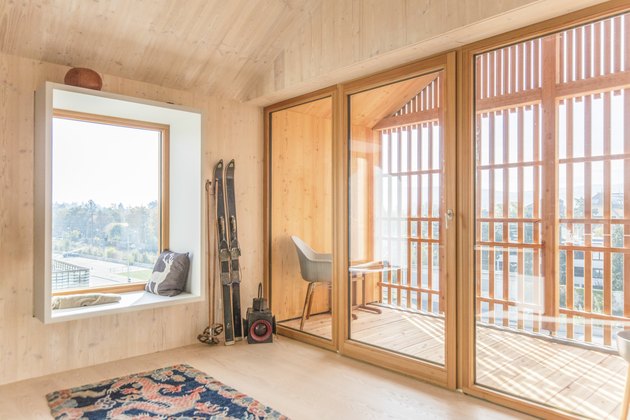 7 of 8
Terrace
A wood-encased terrace on the upper levels provides gorgeous views. The A chair is from the VITRA Home Collection.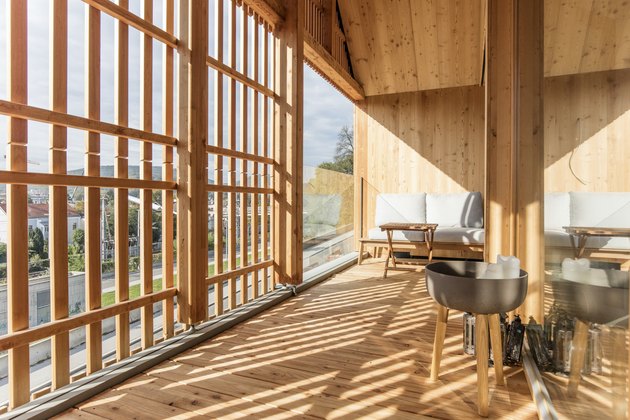 8 of 8
Terrace
As the climate crisis worsens, architects are devising sustainable ways to build houses. It's equally important that these houses are built to last. This was one of the guiding design principles behind the JOSEP design for the "low-tech" house, where eco-friendly elements were chosen in lieu of complex technology.
---
After interning at Dwell magazine in San Francisco, Kate began writing about arts, design and culture for other national publications. She is based in Los Angeles and San Francisco.
View Work