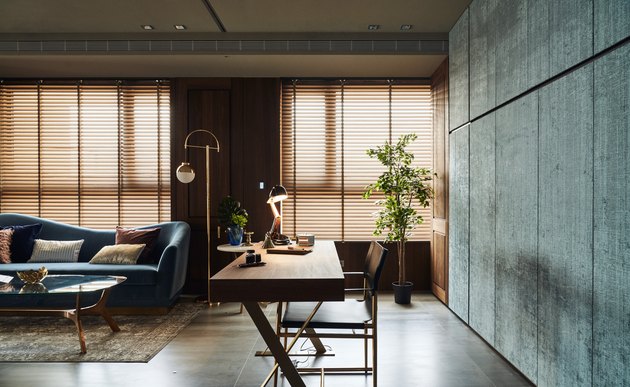 Kaohsiung, Taiwan is a place filled with color. The massive city boasts unique architecture, lively night markets, and in certain months, blossoming cherry trees. HAO Design's overhaul of a retired couple's three-bedroom house in the busy metropolis is both reflective of the locale's vibrancy, and a relaxing retreat from the bustle.
The team worked to incorporate two different client desires — minimalist decor vs. soft textures and metallics — into the design. The result is a moody and calm space that is rich in textures and dark tones. Another interesting tidbit: The gilded features and dim lighting are meant to conjure images of the salons of the Parisian Enlightenment.
Despite the vintage ambience of the interior, the apartment is firmly forward-thinking in its design, with modern furnishings and multifunctional spaces.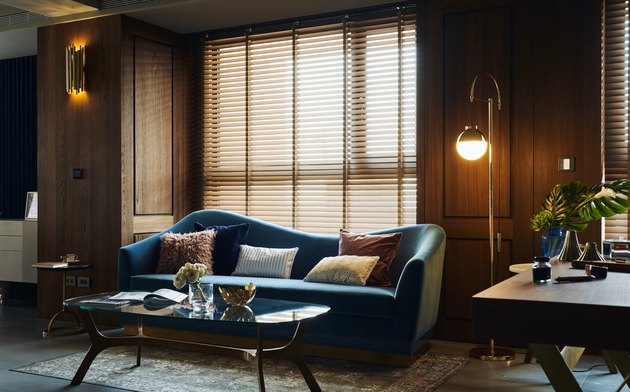 2 of 9
Living Room
Venetian blinds over the floor-to-ceiling windows cast a Noir-esque light over the living room. A blue sofa from Munna is one of many blue elements in the home that evoke a sense of calm and relaxation.
3 of 9
Living Room
The 1,800-square-foot home is outfitted in modern furnishings including a Beetle Lounge Chair by Gubi. Sleek flooring was made from Italian faux-iron plate tiles in a cement ash color.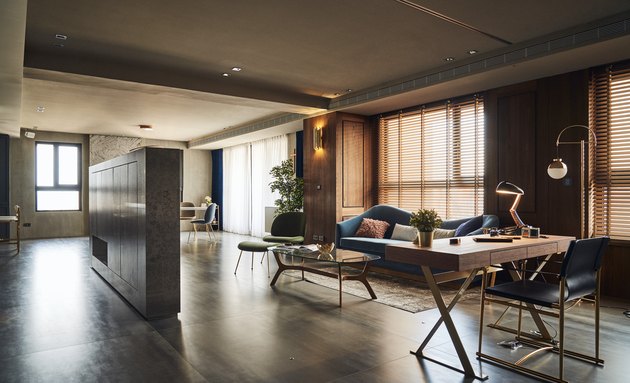 4 of 9
Living Room
A partition separates the living space and also houses the television.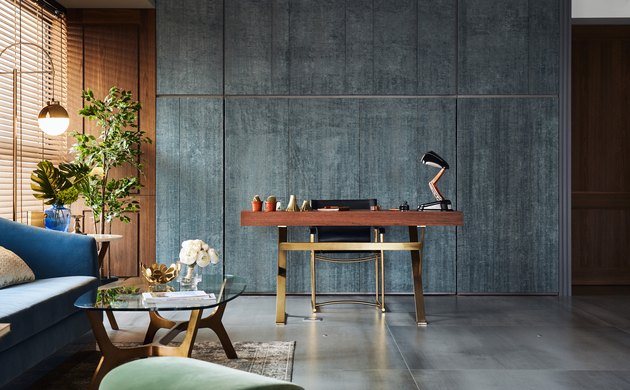 5 of 9
Living Room
A sliding door makes the "study" portion of the living room multifunctional, as it can also be closed to create a guest room.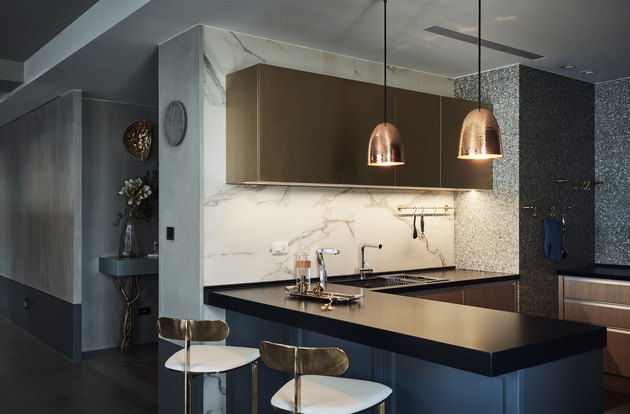 6 of 9
Kitchen
The open kitchen features a luxurious array of materials and textures. An Italian terrazzo-clad wall and marble backsplash are at once fun and functional. Copper cabinets echo the metallic tones found elsewhere in the house.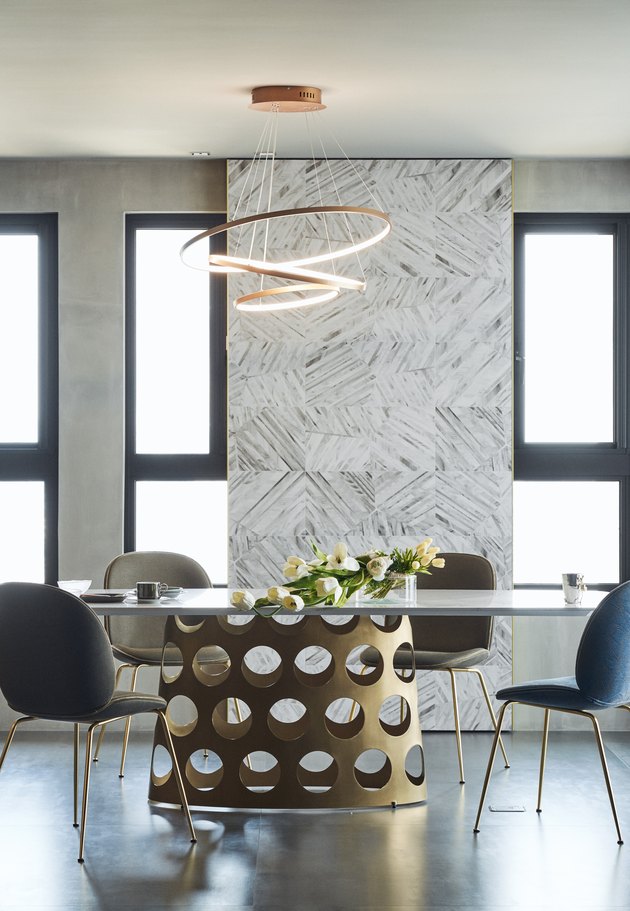 7 of 9
Dining Room
An open dining room, anchored by a large Porada white marble table with a copper base with oval perforations, is a futuristic take on a classic look. A mix of gray and blue plush Beetle Chairs by Gubi surround the table.
8 of 9
Bedroom
In a bedroom, an upholstered panel acts as a headboard and evokes the tones of cherry blossoms, while the heavy blue curtains feel sky-like.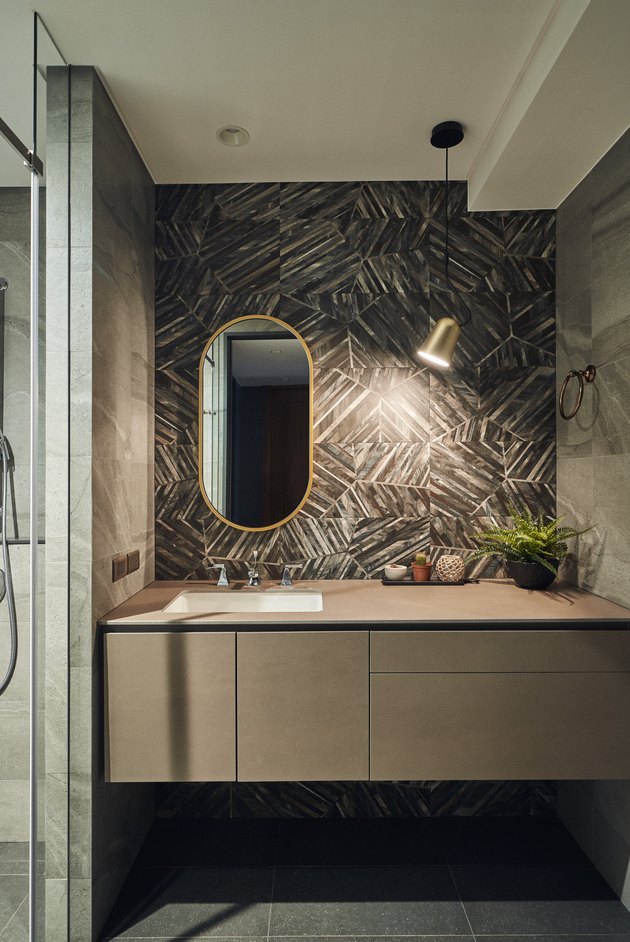 9 of 9
Bathroom
A black and white tile, similar in style to the decorative wall in the dining room but inverted in color, sets the bathroom's tone as a private space.
---
After interning at Dwell magazine in San Francisco, Kate began writing about arts, design and culture for other national publications. She is based in Los Angeles and San Francisco.
View Work