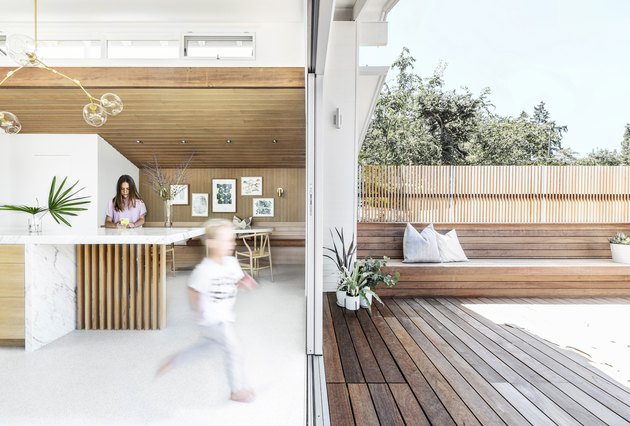 The Pacific Northwest may be more than 1,000 miles from Southern California, but it certainly doesn't feel that way at this home on Mercer Island in Washington. Fashion designer Melanie Owen and her husband, Matt, wanted to update the 1969 post and beam house and turn it into a family home for them and their two children. With the help of architecture firm Wittman Estes, the couple was able to blend Melanie's SoCal roots with a bit of Pacific Northwest tradition. Warm wood and built-in furniture — hallmarks of local architecture — were combined with a free-flowing layout, modern furnishings, and a bright, light palette.
1 of 8
Kitchen
First order of business was making the space more in tune with their lifestyle. "They asked for a casual kitchen/dining layout that would allow children and parents to eat, play, and do homework in a series of spaces that were flexible and casually comfortable," says architect Matt Wittman. The new kitchen is at the heart of the home and opens onto the living and dining area at one end and a breakfast nook and porch at the other.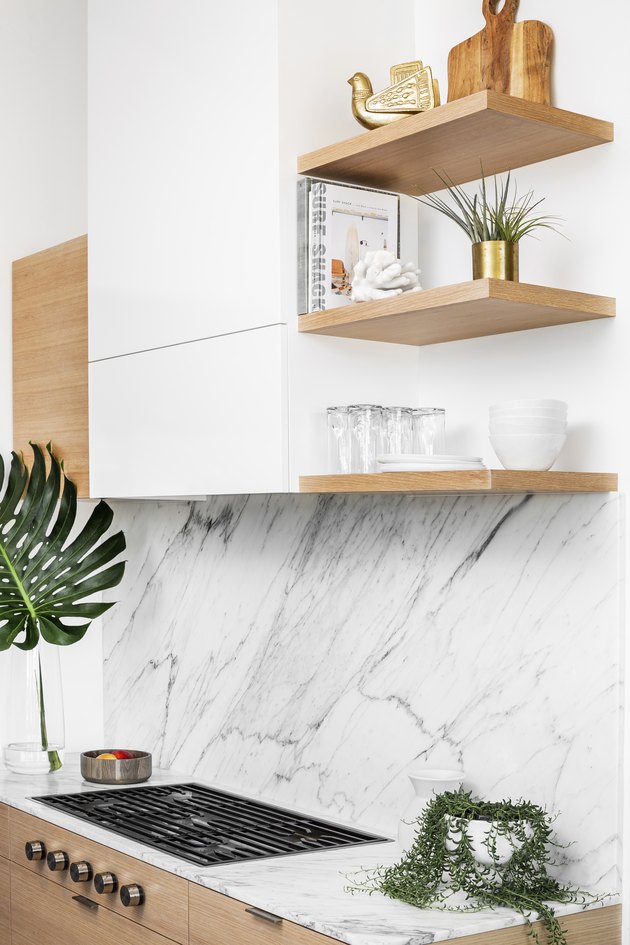 2 of 8
Kitchen
White oak cabinets and open shelves add to the modern California vibe of the kitchen.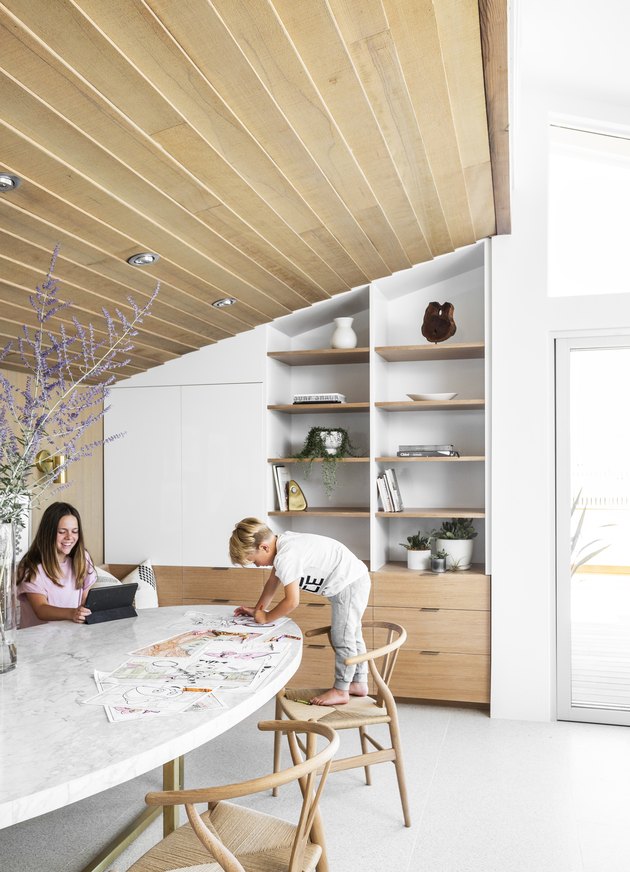 3 of 8
Breakfast Nook
The breakfast nook showcases a modern take on Pacific Northwest woodcraft with cedar-lined walls and ceiling and a built-in banquette and shelving.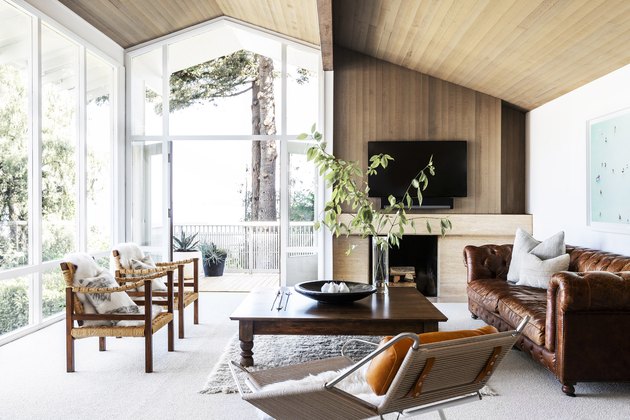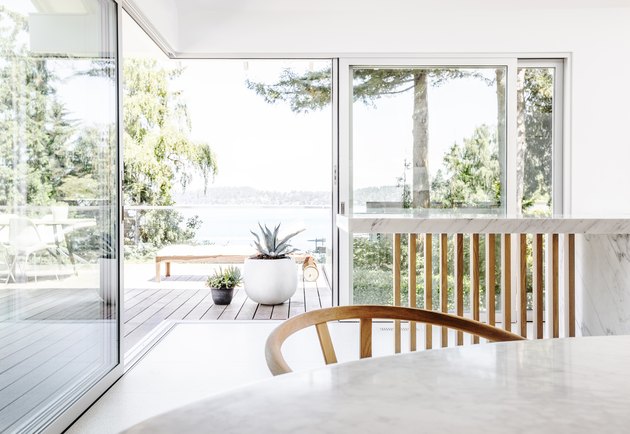 5 of 8
Dining Area
The kitchen had to be reframed so that the windows could be expanded and corner multi-slide doors could be installed. "The post and beam structure of the midcentury home had to be honored, while being opened up and modernized to be more indoor-outdoor," says Wittman.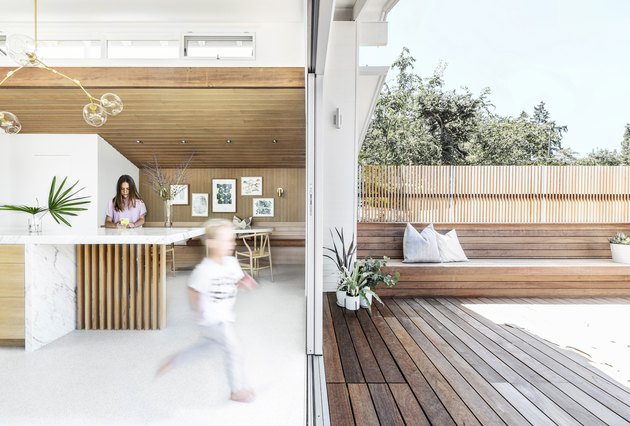 6 of 8
Deck
The house is set on a hill overlooking Lake Washington, boasting spectacular views, so the firm also worked to open up the home to the surrounding landscape. "The clients wanted an indoor-outdoor space where they could be outside on the terrace and deck, enjoying the sunshine and views of Lake Washington, and also be screened and kept private from the neighbors."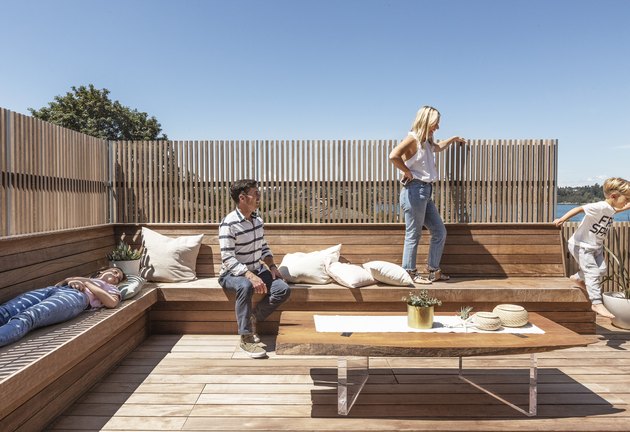 7 of 8
Deck
The deck has spots for lounging, dining, or just taking in the lake views. The space is connected to the garden below by a concrete and glass staircase.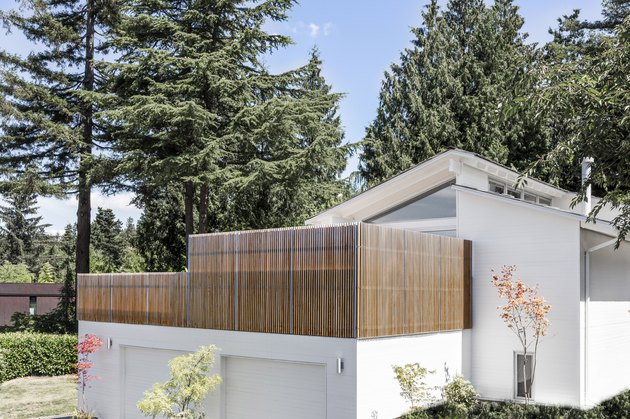 8 of 8
Exterior
The cedar slat walls of the deck were designed to let in light while creating privacy.
---
Elizabeth Stamp is a freelance writer in Los Angeles. Her work has appeared in Architectural Digest, Elle Decor, and CNN Style.
View Work