Who: Elaine Burns of Pistachio
Where: Prospect Lefferts Gardens, Brooklyn, New York
Style: Vintage-modern feminine oasis
It's not every day that your hunt, as a first-time home buyer, is covered in The New York Times. But that just happens to be the case for Elaine Burns, the interior decorator behind Pistachio. Burns purchased her 500-square-foot sponsor unit, in a 1927 building in Prospect Lefferts Gardens, in the Flatbush area of Brooklyn, for $250,000. This was back in 2017. It had been recently remodeled, so all she needed to do was add her signature, feminine touch.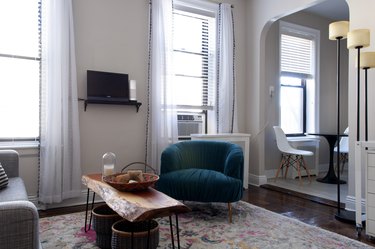 Burns' most striking addition to the apartment is a set of custom-made, floor-to-ceiling, white shutters. The project took two months, and around $1,500 — and completely transformed the space.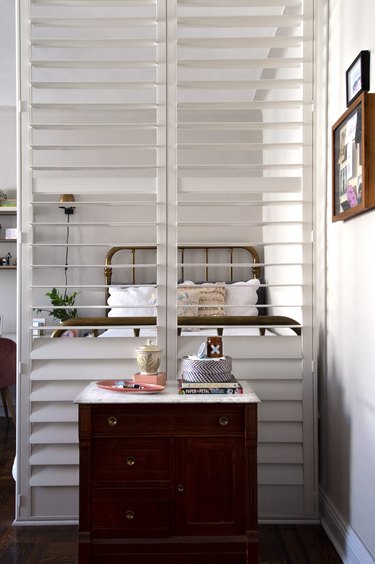 "I knew that whatever solution I decided on for this faux wall, it had to be unique and visually appealing since it's the first thing visitors see when they enter the space," she says.
The DIY was a family affair: Burns' boyfriend helped move the shutters in — "no easy feat," she admits — and her parents helped with the install.
The result is visually striking and deeply practical. With such limited square footage, the shutters manage to separate the sleeping area from the rest of the studio, while allowing light and air to circulate.
"I'm so pleased with how I was able to divide the space into three distinct areas while still feeling spacious and inviting," says Burns.
The other touches throughout the studio are smaller, and more personal — from the live-edge coffee table Burns made herself to the gallery wall above her IKEA sofa, which has moved from place to place with her since she first arrived in New York City.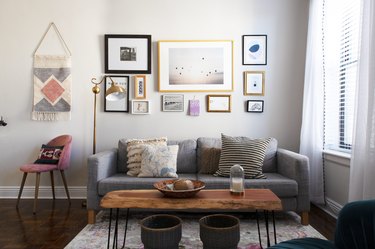 These days, because she spends most of her time in the Upper East Side apartment where her boyfriend lives, the studio provides some respite. "My little studio apartment has become more of my 'office space' when I need a little inspiration," she says. But having that kind of oasis couldn't be more important.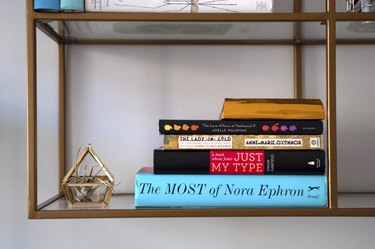 "I am constantly inspired being in that space," she says, "and being surrounded by pieces that speak to who I am as a designer."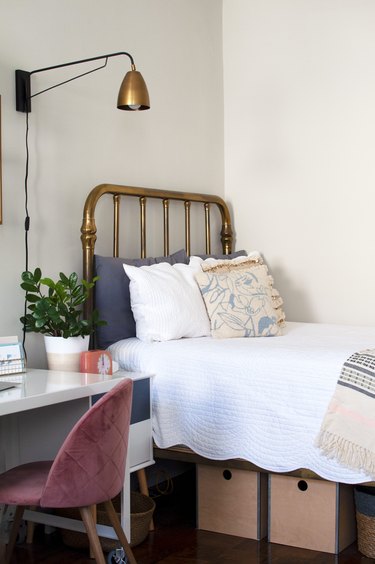 The vintage 1950s brass bed frame was a Craigslist find. Brass, wood, and marble are among Burns' favorite finishes.
The custom shutters, from American Blinds, create distinct space with a minuscule footprint.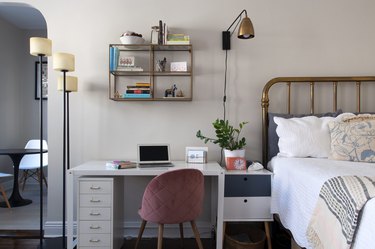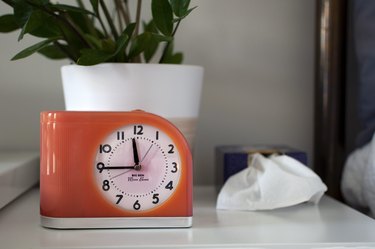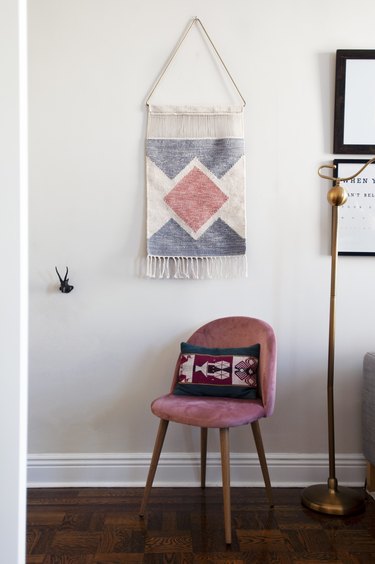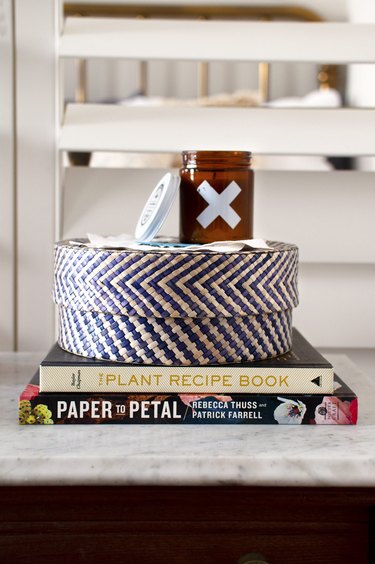 The small details mattered a lot to Burns. "Since this was the first time I would be living solo, I knew that I wanted to have the space feel completely me. That meant plenty of feminine accents. I'm not ashamed to admit that my favorite color is pink," she says.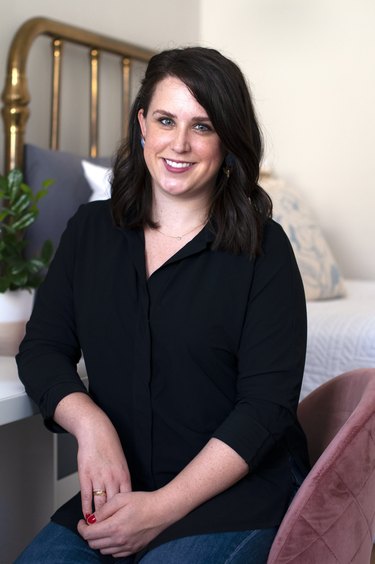 "I love that I had the freedom to decorate exactly as I wanted," she says.
Locals Know Best
Favorite piece of design or architecture in your neighborhood, town, or city: I am always inspired by the interior and decor of two of my favorite cocktail bars, Ramona and Elsa. I discover a new decor detail each time I visit! The spaces feel decidedly feminine and unexpected in its design (like the Instagram-famous Elsa bathroom).
Best places for thrift store finds, antiques, or flea markets: Brooklyn Flea is always worth a weekend visit. You never know what you may find from one of the artisans there!
Best farmers' market: Hands down, the Fort Greene Park Greenmarket. It's smaller than some of the other popular farmers' markets in Brooklyn and Manhattan, so you really get to know the vendors.
Best happy hour: My favorite neighborhood spot for a post-work drink and snack is definitely Parkside. They have delicious craft cocktails and Neapolitan pizza (my favorite!). You can't beat it.
Best cheap and cheerful restaurant: The Dekalb Market Hall is a great place for inexpensive snacks from a wide range of vendors (many of whom have full restaurants throughout the city!). It's a great place to meet with friends and sample all types of foods.
Best place to experience art and culture: I absolutely love the Brooklyn Museum. It doesn't hurt that it's a short walk from my place. I saw their exhibit on Frida Kahlo a few months ago and was so inspired!
Best coffee shop: Loud Baby Cafe. It's about a three-minute walk from my apartment and they make the best cappuccinos.
If I were to have visitors, I would take them to: The Brooklyn Botanical Garden, especially when the cherry blossoms are blooming!
---
Laura Lambert is a Los Angeles-based writer and editor who covers lifestyle, design, and women's health.
View Work