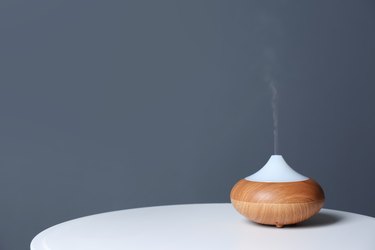 Fancy diffusers are having a moment — and with good reason. Not only do designer diffusers disperse essential oils into the air so that you can reap the benefits of aromatherapy (which include more restful sleep and improved breathing), but when thoughtfully designed, they can look pretty in a room, too.
It's no surprise then that wellness enthusiasts and holistic interior designers around the world are going gaga for essential oil diffusers. "A diffuser distributes olfactory information directly to your limbic system and hypothalamus, and depending on the essential oil you use, can offer anything from calming to energizing effects," says feng shui architect and designer Anjie Cho. "So, having one at home can make for both a happier and healthier interior space."
Not to mention that high-end diffusers suddenly seem to be infiltrating the home decor arena — and our respective Instagram feeds. Case in point: Poosh founder (and celeb juggernaut) Kourtney Kardashian's newly released, limited edition aromatherapy diffuser for Saje Natural Wellness. It's sleek (made of stone), it's healthy (100-percent synthetic-free), and most importantly, it's Kardashian-approved.
Ready to get your hands on a state-of-the-art diffuser so you can see what all the fuss is about? Read ahead for six sophisticated diffusers that are every bit as beautiful as they are beneficial.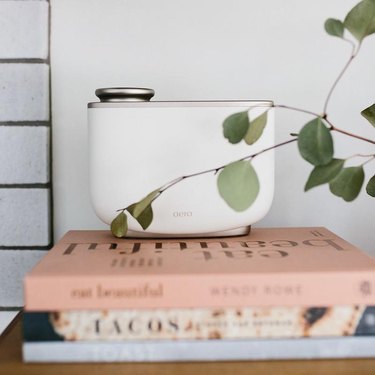 The only thing better than a good-looking diffuser is one you can control from your smartphone. This sleek diffuser at Aera features ten adjustable settings that you can manage from the convenience of your smartphone.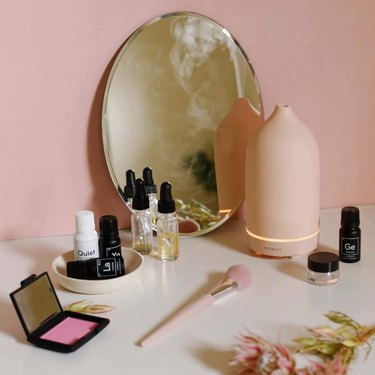 Searching for a diffuser that makes a statement in a space? This gorgeous handcrafted stone diffuser by Vitruvi boasts a chic matte finish and looks like a sculpture to boot.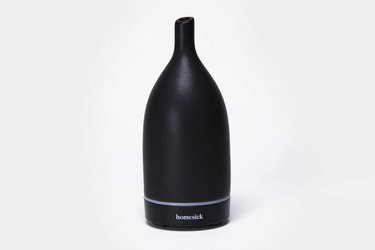 Designed with two selectable spray modes — a pulse or constant stream — this minimalist ceramic diffuser from Homesick doubles as a humidifier for added efficiency.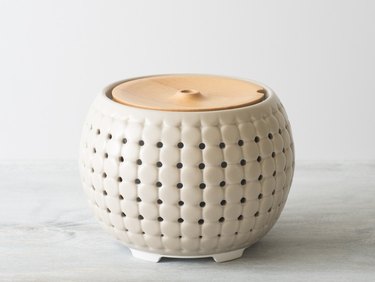 Prefer a diffuser with a little more pizzazz? Crafted from ceramic and wood, this basket-weave-style diffuser features a color-changing light and comes with a handy remote.
If you're a fan of boho-chic interiors, we have the diffuser for you. Composed of smooth polycarbonate, this eye-catching diffuser has a cool faux-wood finish that brings bohemian vibes to any room.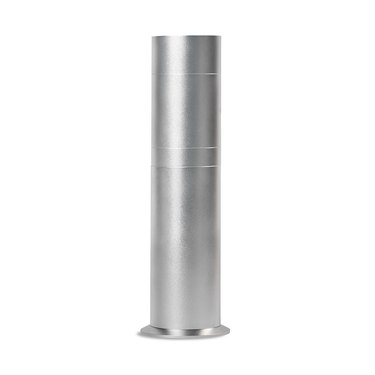 Consider the Aromini the Rolls-Royce of diffusers. This slender diffuser is constructed from recycled aluminum and boasts state-of-the-art nebulizing technology, so you can control the intensity of the scent released.