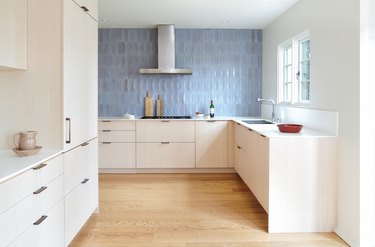 One of our favorite things about California? Homes and decor that embody the state's "easy, breezy" vibe. Up in Piedmont (just outside Berkeley), architect Kristen M. Sidell of Sidell Pakravan Architects brought that sensibility to a client's historic home. In order to strike a balance between a client's wish for more communal space and the municipality's desire to keep historic elements intact, Sidell created a more open layout while simultaneously restoring the home's exterior.
The two-story residence now has a new staircase that better connects the levels; large French doors connect the home with the garden; and the enlarged lower level gives the family room to move freely, accomplishing that effortless Cali vibe.
In order to create harmony between the house's past and present, the architectural team chose a texturally rich interior that corresponds with the wooded exterior.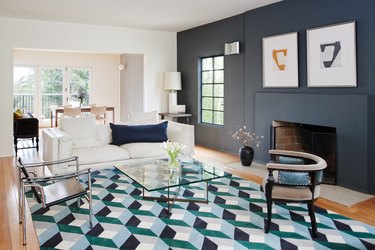 Pre-renovation, the house featured a swinging '70s style, complete with lime green shag carpet. Now, there's a tasteful mix of vintage and new furnishings, including a Como Sofa from Design Within Reach.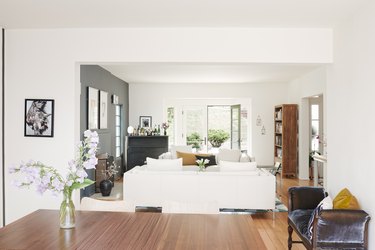 Laclasica chairs designed by Jesús Gasca for Stua surround the dining table. The red oak floors are original to the house and were patched and refinished. The deck, which was built at the client's request, features a distant view of San Francisco through the nearby redwood trees.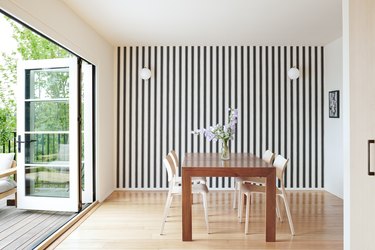 The complete overhaul of the kitchen became a big part of the renovation. For the clients, this was one of the most important rooms in the house. In order to create a space that was comfortable for cooking and entertaining, appliances were updated, and the light wood Henrybuilt cabinets make the room feel open and airy.
The house is built into a hillside, and the original staircase was hidden away in a closet, making the lower level of the house a dead zone. Now, a new, minimalist staircase maximizes the floor plan.
In a bathroom, red Heath Ceramics tile add a pop of color to the shower.
The master bathroom includes floor tiles from Heath Ceramics, a sink by the Italian company Fantini, a mirror by the New York design outfit Egg Collective, and Flos pendants.