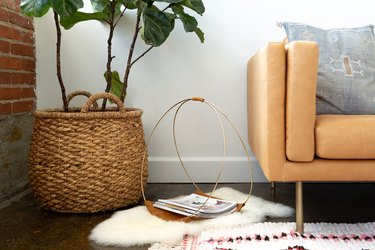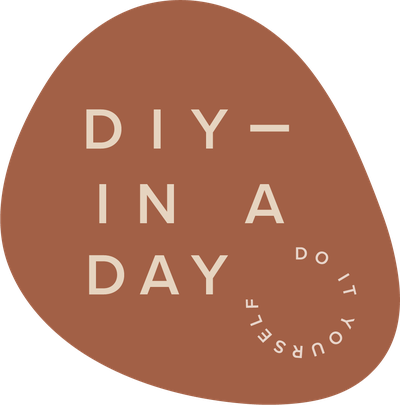 DIY in a Day brings you step-by-step instructions for easy projects that will spruce up your space — within 24 hours (or less!).
Sometimes the simplest things can turn into a stylish and beautiful DIY project. Large gold macrame hoops, leather, and special glue are all you need to make this magazine rack. (We love the look of gold and leather in any style home!) This magazine rack is perfect for books, mags, and journals of any kind. Place next to a sofa or near a fireplace.
Gold macrame hoops can be used for so many craft projects, like a floral wreath or even a chandelier. There is something about the tan leather and gold tone that is so timeless, don't you think?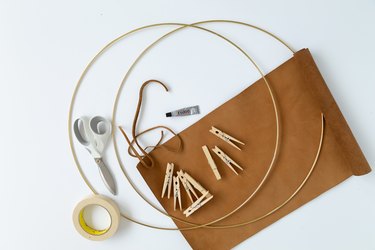 Step 1
Place the long side of the leather sheet (the back side) under one hoop. Start by adding a dot of glue to the leather (see pic below). Gently fold the leather over the hoop and secure using a clothespin. After you do this step, you will want to tape the tops of the two hoops together — this will help you to assess the size you want the leather to be on the bottom, which you figure out in Step 3.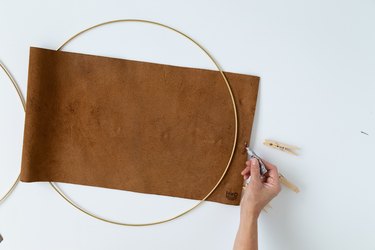 Step 2
Continue gluing and securing the leather around the hoop. Make sure and put a piece of scrap leather under the clothespin on the top side of the leather so that the clip does not leave a mark.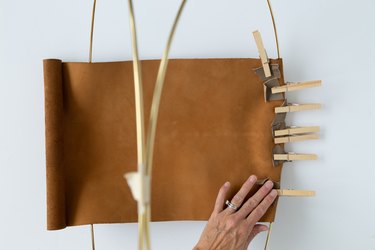 Step 3
Next, do the same process on the other side of the second hoop. You will need to trim the leather to your desired width. I cut mine at 16 1/2 inches in width. This step is easiest if you remove the tape on the tops of the hoops.
Step 4
Continue gluing and clipping all the way around the leather and hoop. You will need to let the glue dry completely for 24 hours.
Step 5
Once dry, remove the clothespins, and remove the tape that was holding the hoops together. Flip the gold hoops and leather over to show the good side of the leather.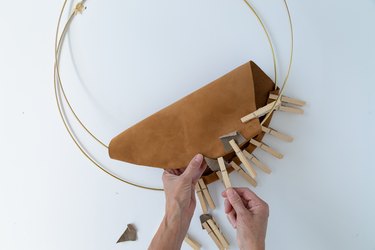 Step 6
Now, adhere the scrap leather cording around the top two gold hoops (the place where you had taped prior). You will have the top of the two hoops meet together and attach using the leather cording. A hot glue gun works perfectly for this part.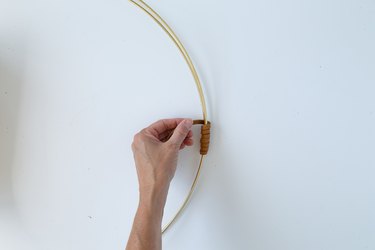 This DIY magazine rack will fit perfectly between a planter and a couch. And how beautiful would it be under a piece of large-scale art?