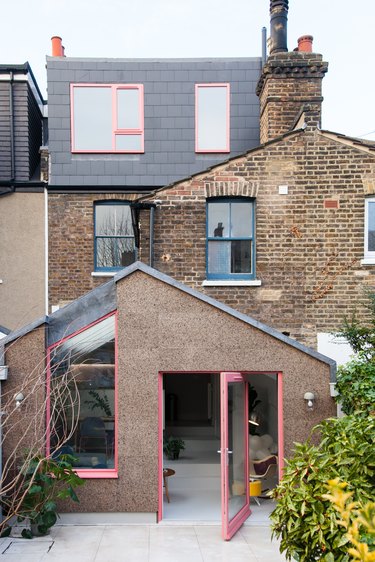 Not to sound super obvious, but London is a very old town — which is lovely when it comes to architecture, but not always lifestyle. "Many Londoners live in Victorian dwellings which were designed around the principles of hierarchy and privacy and can clash with the lifestyles of contemporary households," says Nimi Attanayake of Nimtim Architects. So when Attanayake's team took on a family's Victorian loft, they sought to modernize within the old-fashioned framework.
"We wanted to unlock the flexibility of Victorian houses — unpicking and reimagining the original layout to bring in light, creating a better connection with the natural landscape of the garden and responding to the client's contemporary requirements," Attanayake says.
But the most surprising move is the home's defining feature: cork, which appears on the walls and parts of the exterior. "It's naturally water resistant, recyclable, and will weather to a silver-gray color over time," Attanayake explains.