Recently, while dog-sitting at a friend's house, I realized the linen sheets I'd been sleeping in were actually quite nice. Because my friends are kind of fancy folks, as I searched for the tag, I expected to find out they were from Parachute or The Citizenry, but — surprise! They were ... IKEA?! Meet IKEA's Puderviva line.
I really would have never known the difference. They are soft, light, and breezy and have that perfect, slightly crinkled look. An additional cute detail is the fabric knot ties at the end of the duvet and pillowcases.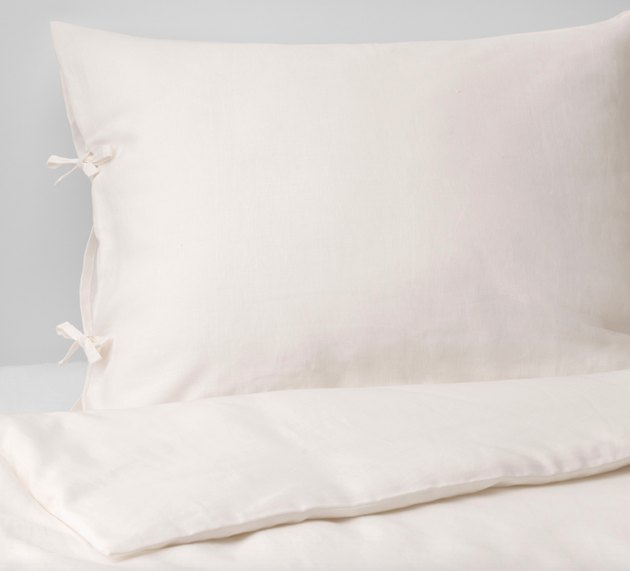 ---
Leonora Epstein is Hunker's Senior Director of Content. She has previously served as Executive Editor at HelloGiggles and as BuzzFeed's Deputy Editorial Director. She is the co-author of "X vs. Y: A Culture War, a Love Story" (Abrams, 2014). Feel free to reach out at leonora@hunker.com.
View Work