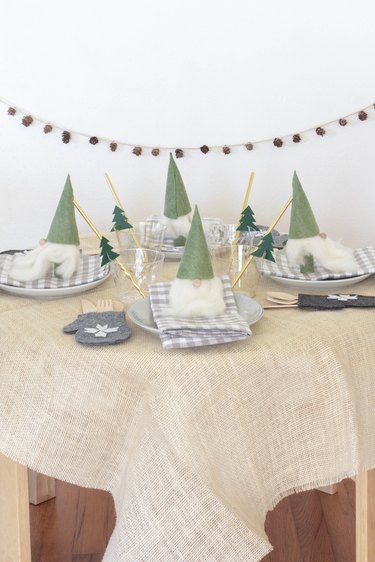 They say the holidays are most magical when seen through the eyes of a child, so this year we wanted to create a special Christmas table just for the little ones. After all, setting a lovely holiday table is kind of our jam. Our sweet little tablescape veers firmly in the direction of Scandi style — natural, neutral, and minimal — with a simple burlap base in place of a table cloth. But we turned up the charm full blast with adorable Santa gnomes to enchant each guest's plate, fuzzy sweater mittens to keep the utensils cozy, and Christmas tree drink charms to garnish each cup. With a little ribbon, all of these can easily be turned into keepsake ornaments, too. Trust us, this will be a Christmas your kiddos will always remember.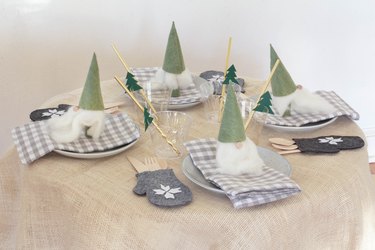 Things You'll Need
Free template

Felt (green, gray & white)


Scissors


Hot glue gun

Green cardstock
Santa Gnomes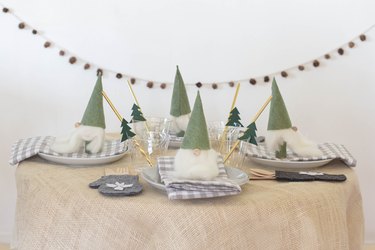 Step 1
Hot glue a 1 1/2-inch wood bead on top of a wooden spool.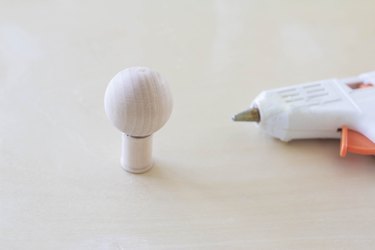 Step 2
Cut out a 1-inch-by-2 1/2-inch strip of green felt (see template) and hot glue it around the wooden spool.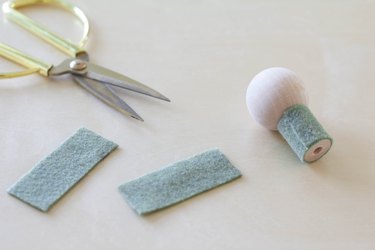 Step 3
Cut a 4-inch long piece of wool roving (found in the yarn section of most craft stores). Fold it over the top of the wooden bead so that it's longer in the front, creating the gnome's hair and beard. Hot glue it in place.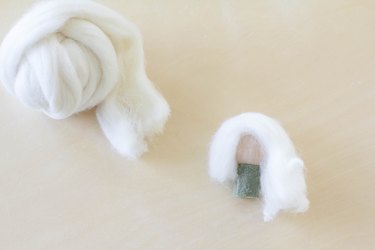 Step 4
Use the template to cut the gnome's hat out of green felt. Then wrap it in a cone shape around the gnome's head and hot glue it in place.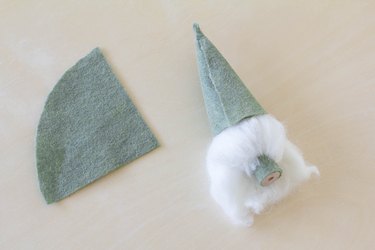 Step 5
Fluff and scrunch the wool roving to create a nice, full beard. Then glue a 1/2-inch bead in the center just under the hat to create the nose.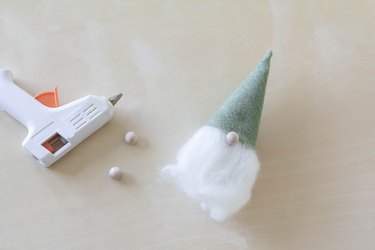 Sweater Mitten Flatware Pouches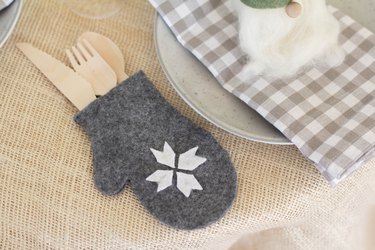 Step 1
Use the template to cut two mitten pieces out of gray felt.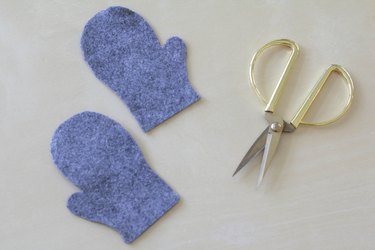 Step 2
Place the two mitten pieces together and pipe a thin line of hot glue around the sides and bottom to glue them together. Don't glue the top closed, though — that's where the utensils will go.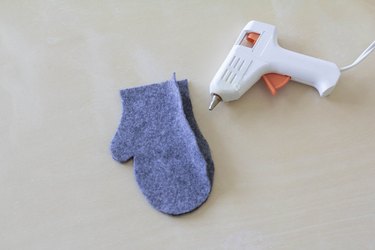 Step 3
Using the template, cut out four snowflake segments from white felt. Glue them in a snowflake pattern as shown on top of the mitten.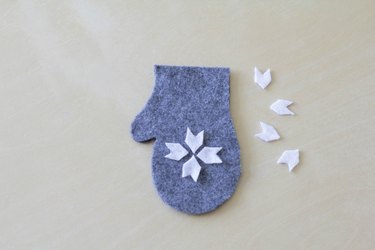 Christmas Tree Drink Charms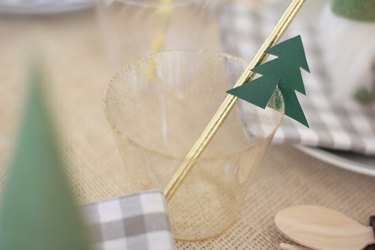 Step 1
Cut out the Christmas tree shapes included in the template from green cardstock.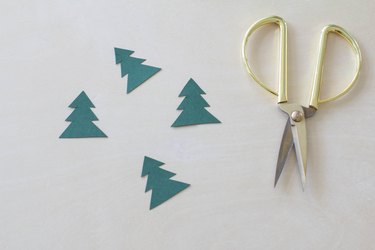 Step 2
Cut a 1-inch vertical slit in the center of the Christmas trees. This will allow them to rest over the edge of the cups.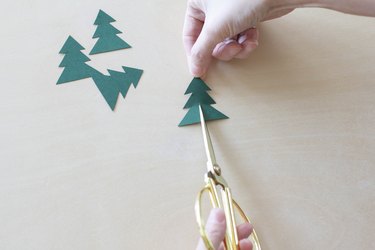 Now put all the elements together to set the scene for a truly magical holiday gathering!
GET THE LOOK