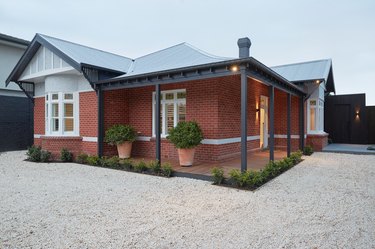 From the street, a family's Victorian-era home in Brighton, Australia, looked like a perfectly charming residence. But in the rear of the house was a mess of additions that had created a disjointed and dark layout that just didn't work for the couple and their two young children. That's when Jane Merrylees of Merrylees Architecture came to the rescue. She and her firm opened up the back of the house and created an extension that feels modern, but still aesthetically connected to the original house.
In addition to more light and a better layout, the family also wanted their home to feel tranquil — a challenge given its location on a busy street. "We wanted to create something that was calming and felt like a sanctuary in contrast to the hustle and bustle of the main road," says Merrylees. "We chose cool tones of white, blue, and blue-gray throughout the house to tie in the old and the new." The end result is peaceful, but not boring, and comfy, but still sophisticated.
---
Elizabeth Stamp is a freelance writer in Los Angeles. Her work has appeared in Architectural Digest, Elle Decor, and CNN Style.
View Work