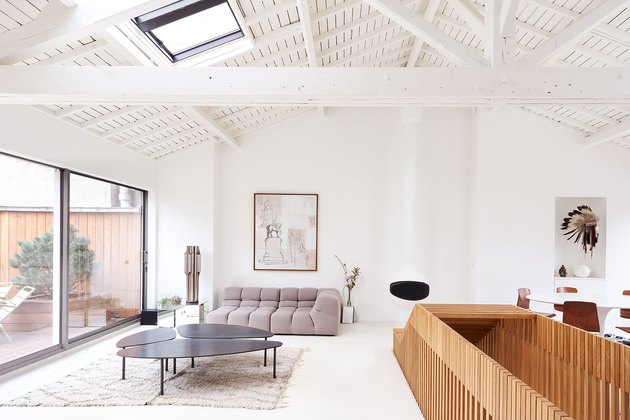 For architectural firm 05 AM, an apartment renovation of a historic flat in Paris meant a complete overhaul of its original layout. Reconfiguring the penthouse was a huge lift, literally: The team decided to move the focus of the bilevel home from the lower floor to the upper. The new setup breathes new life into the previously underutilized terrace space, transforming it into a place for entertaining or relaxing. The attic area — once used as a storage room — was removed to create more square footage.
Although the structure of the apartment was completely redefined, it was important to the firm to keep historic details, including the existing wooden ceiling. The firm mirrored this detail in an impressive centerpiece — a staircase that features a vertical woodwork motif.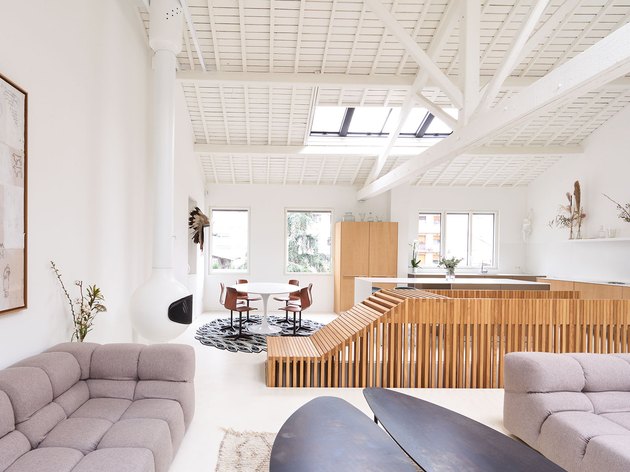 1 of 8
Living Room
In order to keep the expansive feel of the newly arranged apartment, the designers used light-colored furnishings, like a rug purchased from the French website Secret Berbere. By adding a skylight, the living room receives even more natural light.
2 of 8
Living Room
The apartment mixes vintage furnishings with the client's art collection.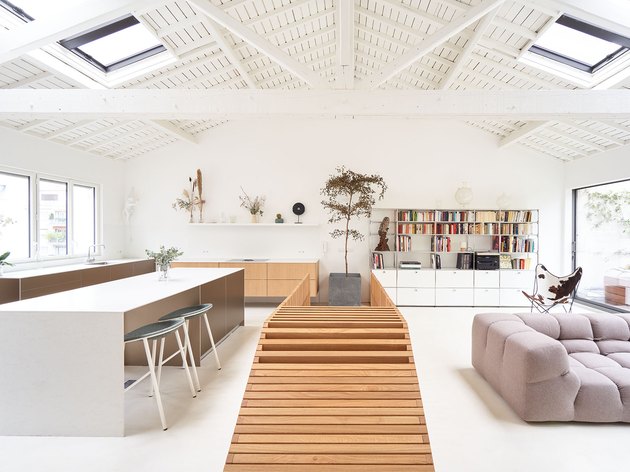 3 of 8
Kitchen
While open-plan, the upper level is divided into distinct areas: living room, library, kitchen, dining room.
4 of 8
Kitchen
The kitchen features oak cabinetry and quartz countertops.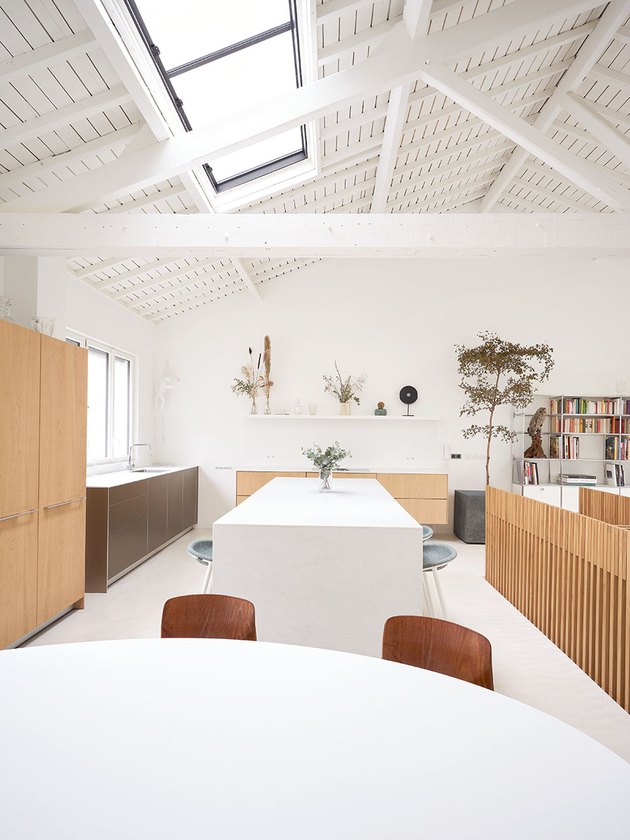 5 of 8
Dining Room
In the dining area, the team chose once again to play with shapes, opting for a circular table to contrast with the straightness of the space.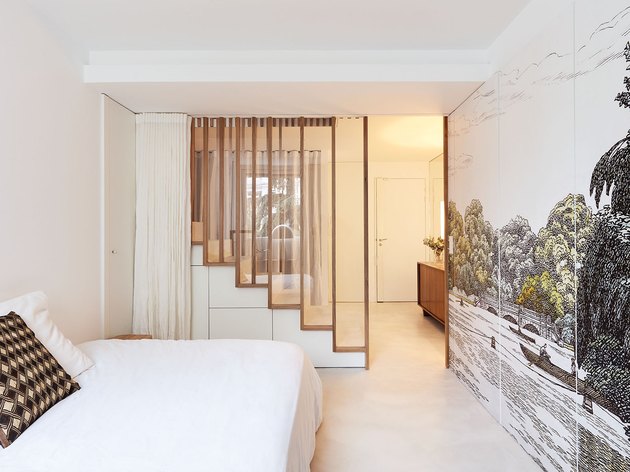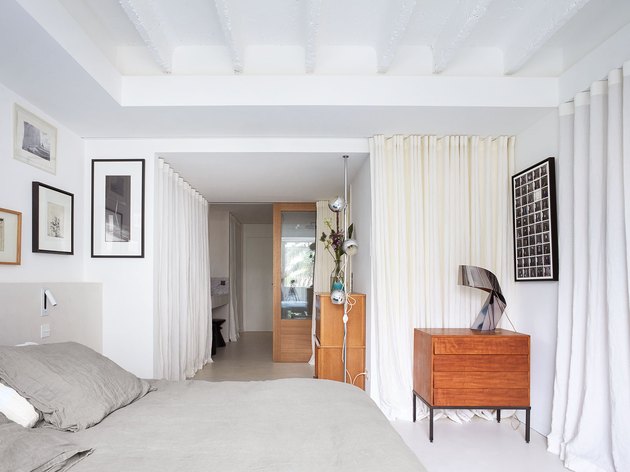 7 of 8
Master Bedroom
With the bedrooms relocated to the bottom floor with lower ceilings, the team chose floor-to-ceiling curtains to emphasize height, as well as create divisions.
8 of 8
Bathroom
The serene bathroom is a study in neutral tones; black stools from La Redoute stand out as spotlight pieces against the white background.
---
After interning at Dwell magazine in San Francisco, Kate began writing about arts, design and culture for other national publications. She is based in Los Angeles and San Francisco.
View Work