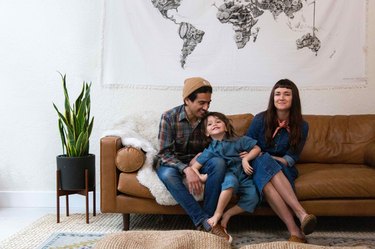 Who: Rico and Rachel Castillero
Where: Mount Hood, Oregon
Style: Mountain Chalet
Rico and Rachel Castillero initially purchased their mountain chalet, located about 45 minutes outside of Portland, as their primary residence. But after they renovated it, they decided to use it as a retreat. "The process helped us realize how we feel equally drawn to the woods and the city," Rico shares. The couple found living full time in the woods with limited cell phone and internet access, as well as raising a toddler, a bit challenging. The good news is they now have a place to escape to and disconnect whenever they want at the foot of Mount Hood.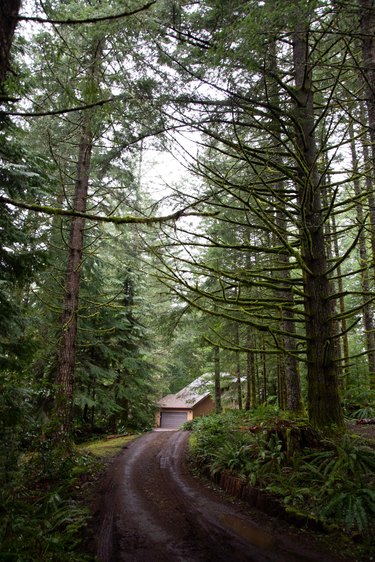 They were first drawn to the long, winding driveway up to the house. The surrounding landscape is filled with towering moss-covered pines, ferns, and wildflowers, and even a small spring-fed creek.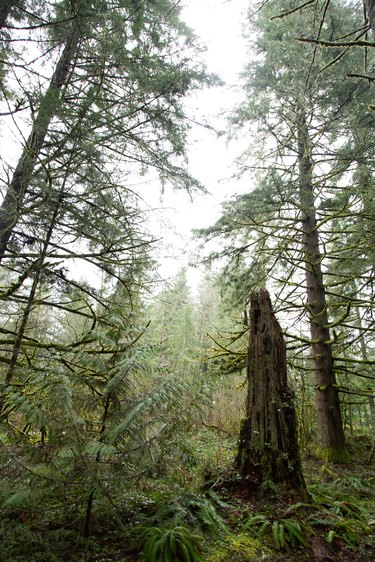 The home sits on a piece of land that is unique to the area. "This was quite a contrast to the vast majority of properties that just opted to log the property before building," say Rico. He loves that the original owners seemed to truly respect the natural feel of its surroundings.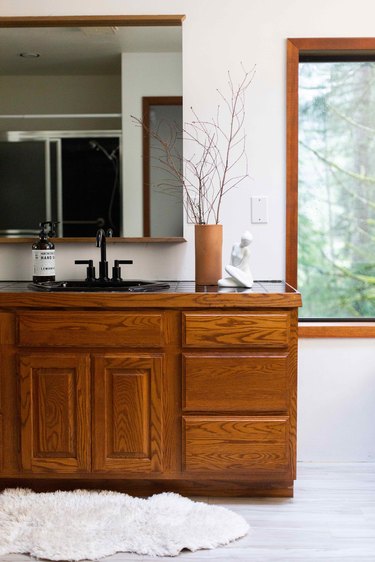 For the Castilleros, the location feels full of life. However, making the space livable had its challenges. The back of the home had so much water damage they had to completely rebuild it from the studs. The three-story, four bedroom, 3,400-square-foot house was updated from its original '80s vibe into a Scandinavian modern aesthetic throughout.
All the flooring on the main level was replaced with light bamboo, the carpet on the stairs was removed and painted white, and upper cabinets in the kitchen were switched out for open shelving.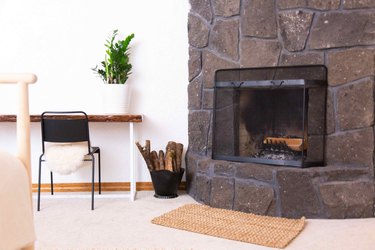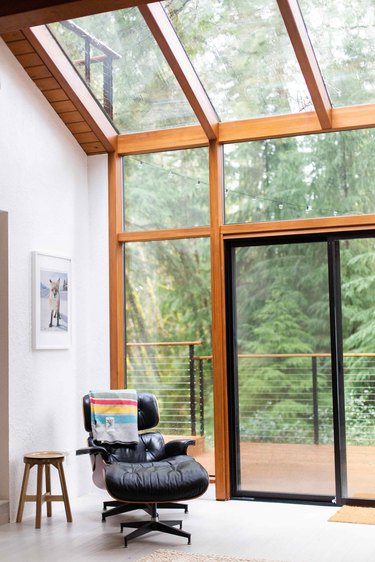 Over six months, they did a lot of the labor themselves, putting in new outdoor decks and railings and removing dated wallpaper and light fixtures. With forest views from every window, tall vaulted wood clad ceilings, and large wood timbers, it's the perfect blend of woodsy cabin and modern chalet.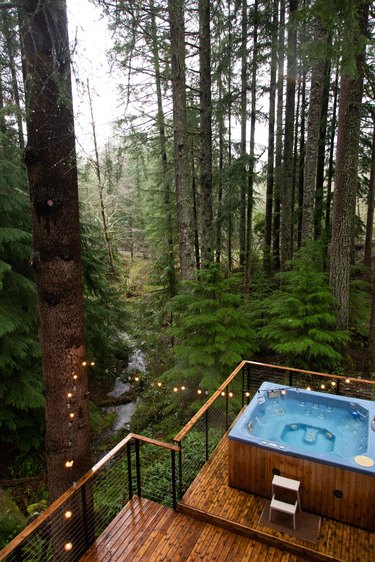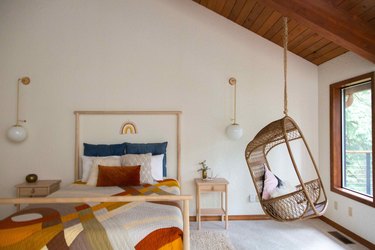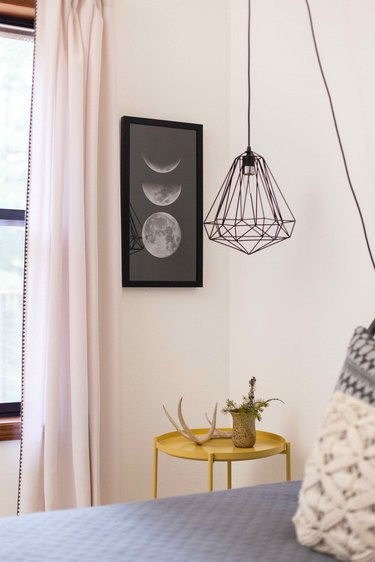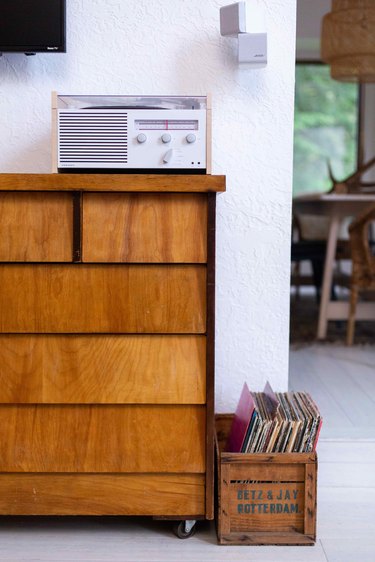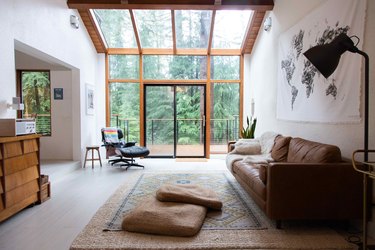 One of their favorite places to hang out is in the family room, with atrium windows and a two-story stone fireplace. The modern couch from Article helps center the large space and provides the perfect place to curl up surrounded by greenery.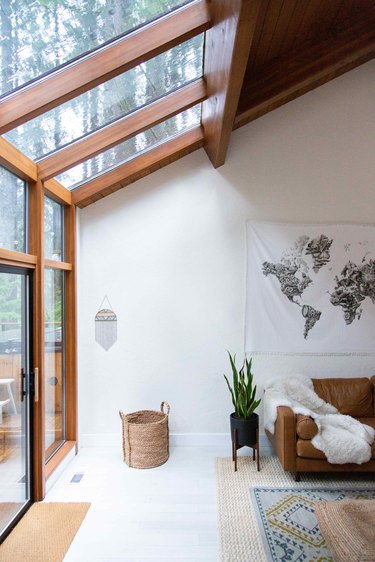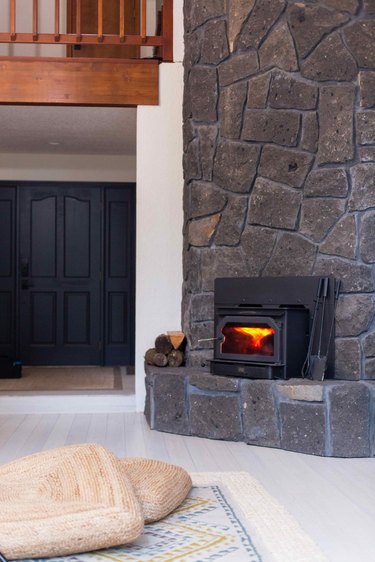 They now have made the house available to rent as a getaway, which couldn't make them happier. It's all about sharing their love of modern minimalism and cozy vintage in a serene setting. "Nature is perfection," says Rico. "This is the perfect place to bring loved ones together and be surrounded by 5 acres of our very own private Pacific Northwest forest."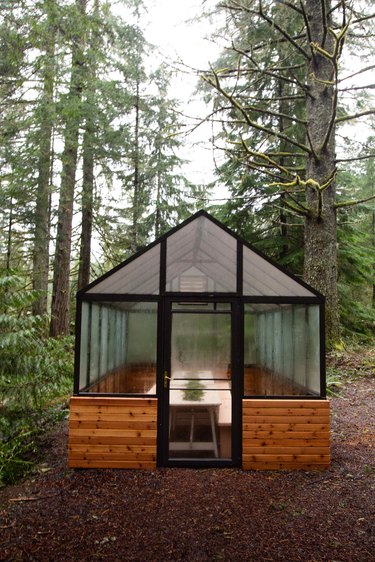 Locals Know Best
Rico encourages anyone to visit the Pacific Northwest, particularly the Mount Hood area. He says, "The greatest beauty can be found here, as it seems to stand completely on its own."