One of Austin's newest hotels is a study in contrasts — a modern terra cotta block-style building tucked into a historic pecan grove. (Know Austin well? That's near the Barton Springs swimming hole and Zilker Park.)
The Carpenter Hotel debuted last November, part of a hospitality group called the Mighty Union founded by two guys linked to the Ace Hotels. Within the shell of the original Carpenters Hall Local 1266 — which dates back to 1948 — a restaurant, bar, and cafe were added.
"The whole thing looks like it's been here all along," says Jen Turner, the hotel's architect. "You wouldn't know the difference from the outside. It kind of feels integrated with the city." One goal of the project is to be an extension of Zilker Park. Keeping the property's trees — while freshening up the landscape — achieved this.
"It's a little bit hippie, a little bit Wild West Mexico, a little bit of modern," Turner says.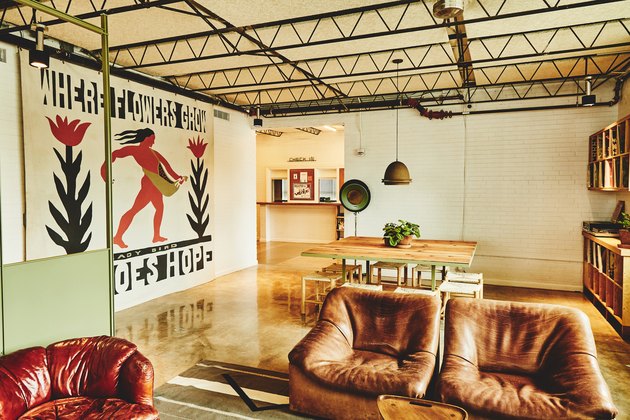 1 of 5
Lobby
"We want our guests to feel like they're at our house for the weekend, immediately at ease and without any pretension," Turner says. LAND — an Austin design company — created the banner in the lobby as well as murals by the pool and graphics for the website.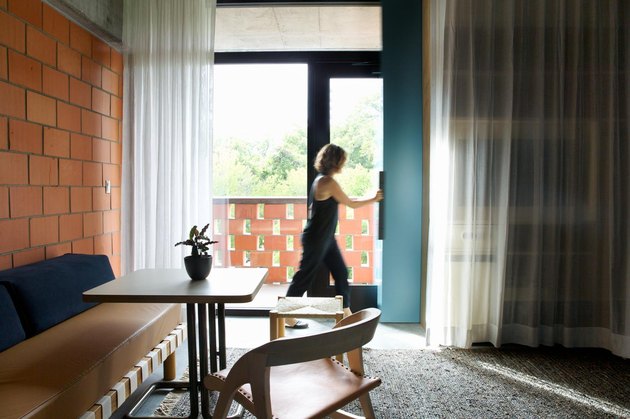 2 of 5
Room
Every guest room has a terrace crafted from concrete and locally sourced terra cotta, with tons of natural light. "In terms of fixtures and furniture, we do a lot of our stuff custom," Turner says.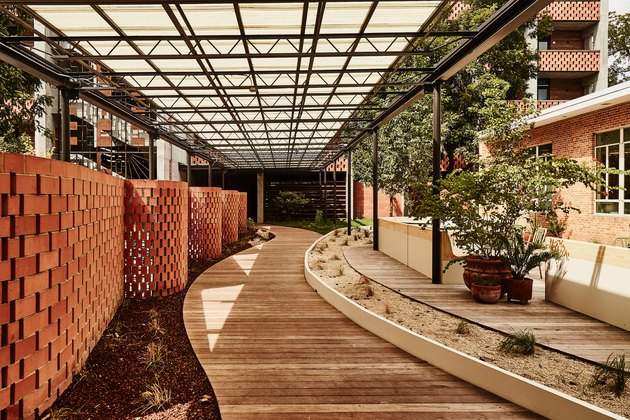 3 of 5
Outdoors
Terra cotta sourced from a small Texas town lines this walkway, which rejects straight lines and instead meanders, encouraging guests to slow down and be mindful. Half walls invite sunshine while the roof provides shade, with both potted plants and rock-filled plant beds nodding to the outdoors.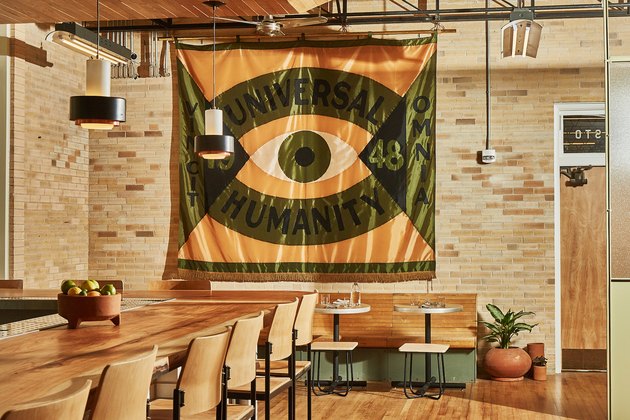 4 of 5
Restaurant
In the hotel's restaurant, Carpenters Hall, light–colored woods and exposed brick were intentionally chosen to allow light to bounce around the space. Andrew Knowlton, restaurant editor at Bon Appetit, is another partner in the hotel and consulted on the eatery.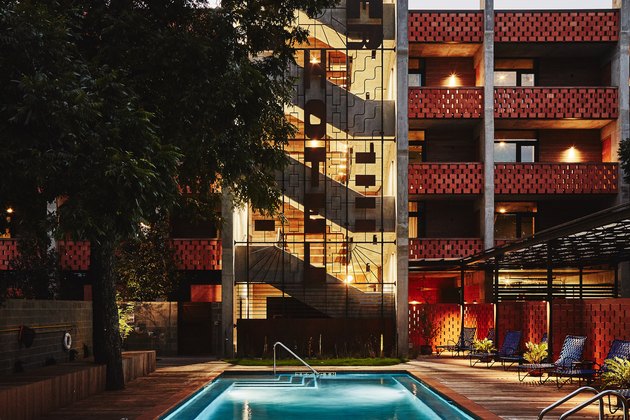 5 of 5
Pool
Landscaping was revamped and updated, but the property's trees were retained as homage to its historic roots as a pecan grove.
---
Based in Wisconsin, Kristine Hansen covers art, architecture, travel and food/drink, and lives in a 1920s bungalow.
View Work