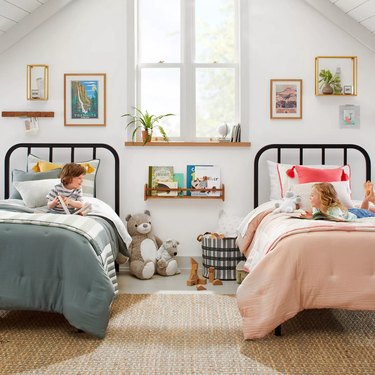 The products we write about are recommended by our editorial team. Hunker may earn compensation through affiliate links in this story.
Devotees to Joanna Gaines' Hearth & Hand with Magnolia Target line will be thrilled to discover that the line's newest additions will focus on the little ones. Ranging from vintage-inspired farmhouse furniture and cozy nostalgic bedding to clever storage and accent pieces, the entire collection is as droolworthy as you'd expect. Here, we round up 10 of our favorite pieces — each of which is suitable for everyone, whether you're 8 years old or 28 years old.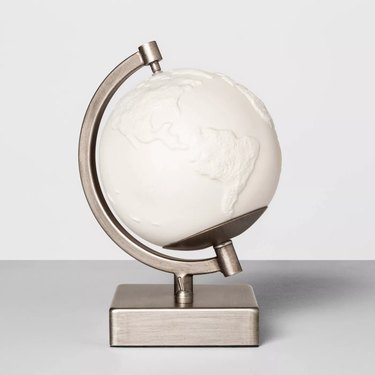 This soothing night light inspires a sense of worldly adventure and has the ability to calm a restless youngster in the middle of the night.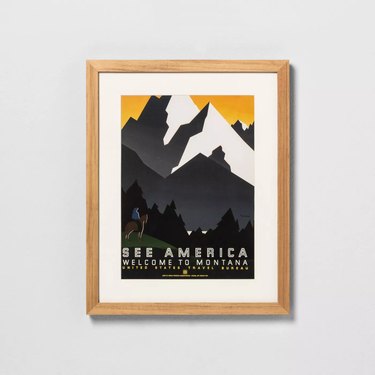 We love the various vintage-inspired prints that pay homage to national parks around the U.S. This one features Montana with the slogan "See America."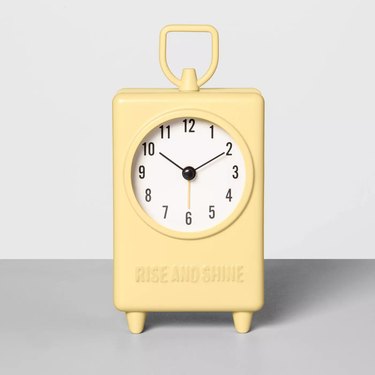 This poppy alarm clock is a cute way to encourage kids to rise and shine — because everyone's morning is a bit better when it doesn't start with a grating iPhone alarm. The small, well-designed clock features hour and minute hands in different colors for easy differentiating between the two.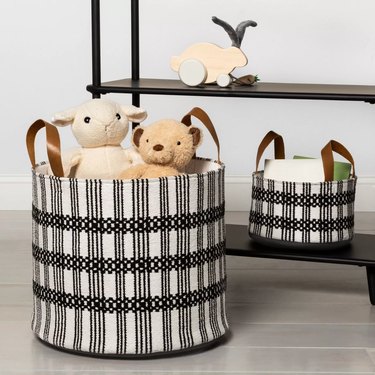 In true Gaines fashion, organization is key! This jacquard basket with leather handles is a stylish way to store your children's toys and other items without looking cluttered.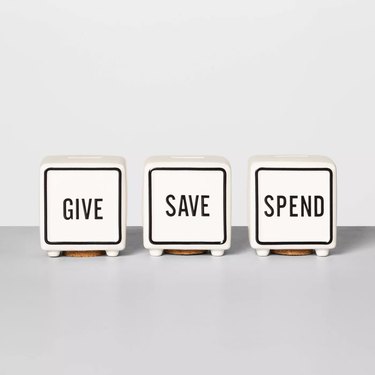 Joanna's giving heart shines through in this design, which encourages young children to devote their money not just to spending or saving, but also to giving. We know some adults who could use these, too!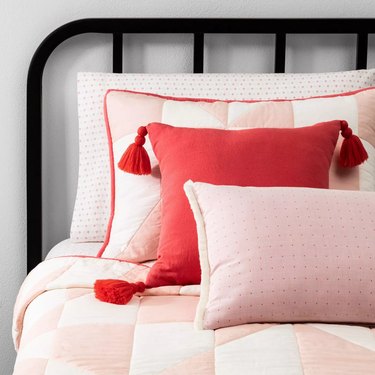 Chic bedding is a huge part of this collection, and this cheery throw pillow, accented with tassels, is no exception.
Keep the kiddos' bedtime books easily organized with this simple yet stylish bookshelf.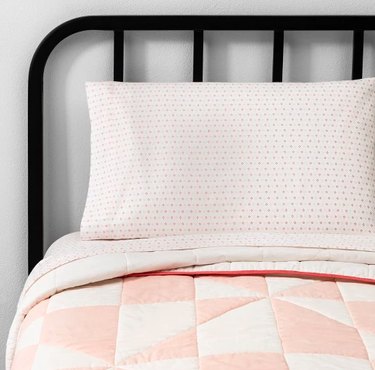 This adorable quilt looks both cozy and chic.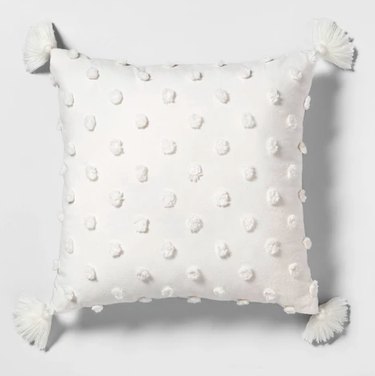 This would make an adorable addition to any ensemble (and something we might use in our space, tbh).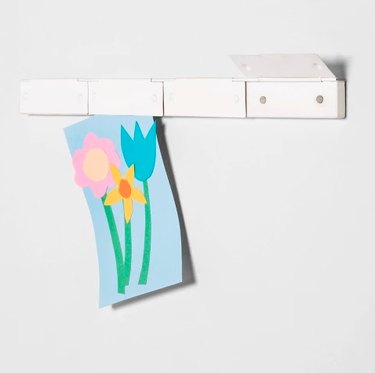 Here's another adorable yet functional item to keep things fun for the kiddos.