When designing a home for a family in Liberec, Czech Republic, Mjölk Architects started with a solid foundation. An over 100-year-old one to be exact. The owners had purchased an old house on a road leading to the Jizera Mountains and rather than starting over from top to bottom, the firm opted to keep the original stone basement. The space was transformed into the kitchen and dining area, with an additional utility room.
The basement serves as the foundation for not one, but two homes. The larger house is used by the owners and their daughter; a smaller guest house was built for their son, a sailor who is frequently off at sea. Both buildings are set behind the concrete wall facade, which gives the family privacy and reduces the noise from the busy street outside. The architects defined the interior with large windows, concrete floors, and walls lined with warm wood. The black, tar-painted exterior and asphalt roof contrast with the light interiors and give a nod to the original house. The end result is a contemporary design with a strong link to the past.
1 of 9
Kitchen
The original granite blocks of the foundation became the backsplash in the kitchen and open shelves add storage without covering the stone. The space overlooks the patio and yard.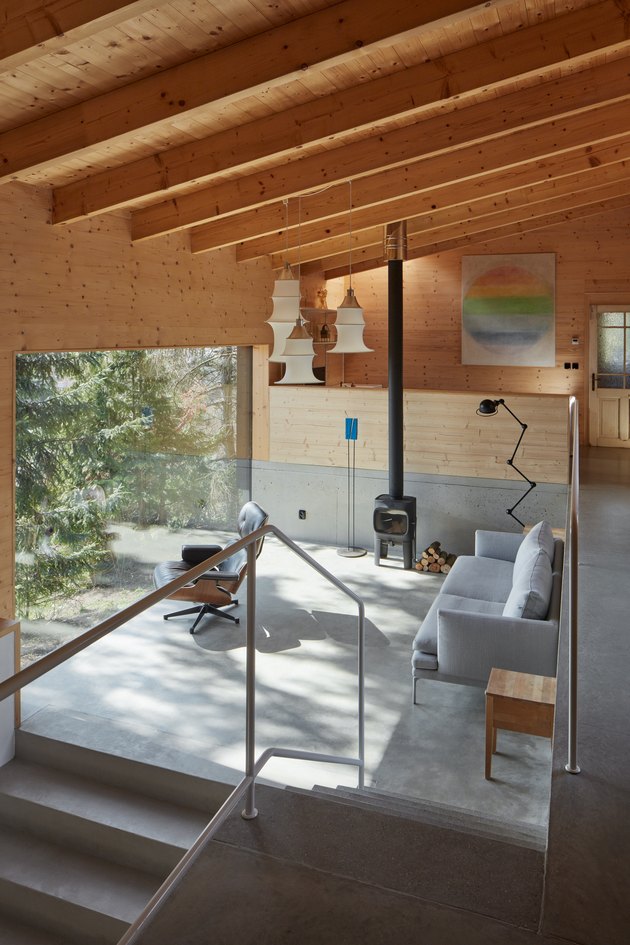 2 of 9
Living Room
Just above the kitchen and dining area is a minimal living room, which faces a large picture window with views of the landscape. The different levels of the home are open, allowing the rooms to flow together.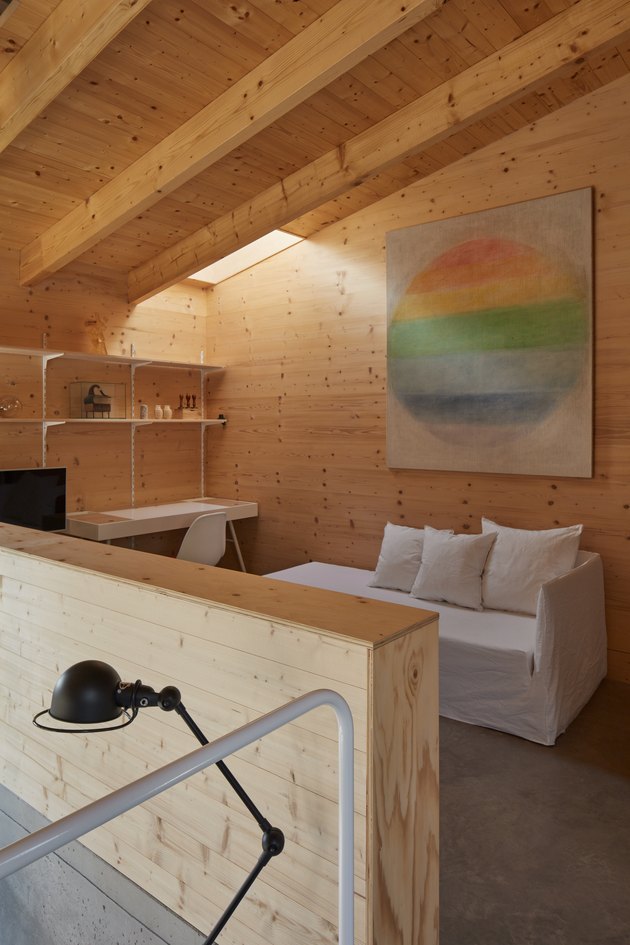 3 of 9
Office
An office above the living area is outfitted with a daybed that allows the space to double as a guest room.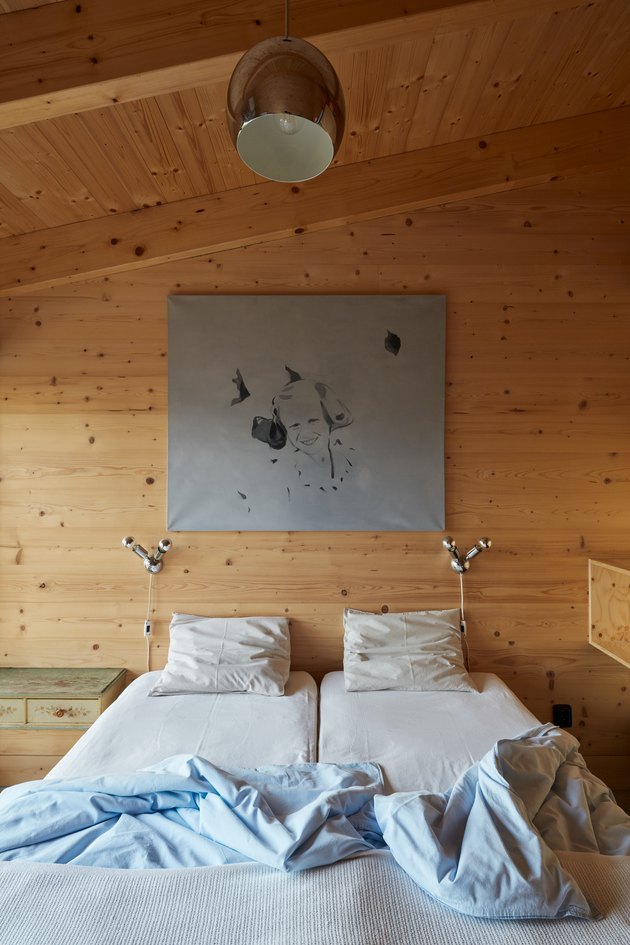 4 of 9
Bedroom
Gleaming sconces and a pendant light contrast with the natural wood lining the walls and ceiling in the master bedroom. The artwork coordinates with the concrete floors that were installed throughout the home.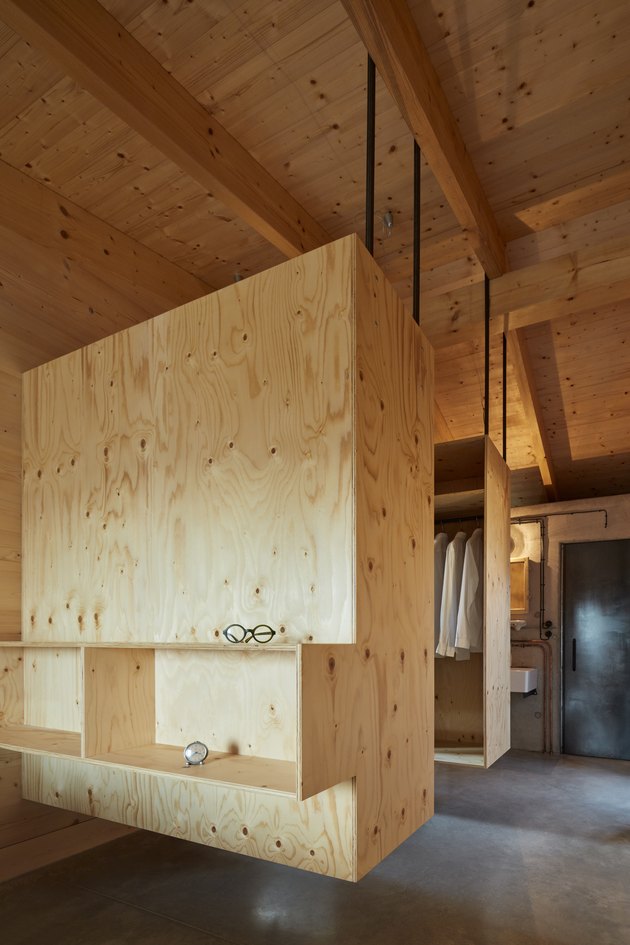 5 of 9
Closets
Hanging wardrobes create a walk-in closet in the master bedroom. The design saves space and keeps the the bathroom and bedroom connected.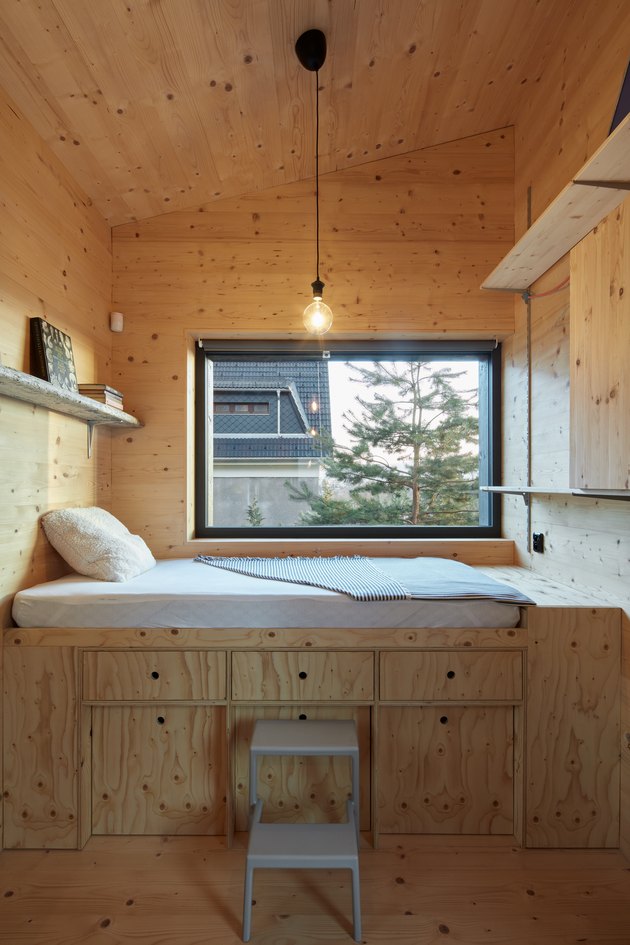 6 of 9
Bedroom
The guest house is a compact retreat with a built-in bed and storage. The wood surfaces keep the design cohesive between the two buildings.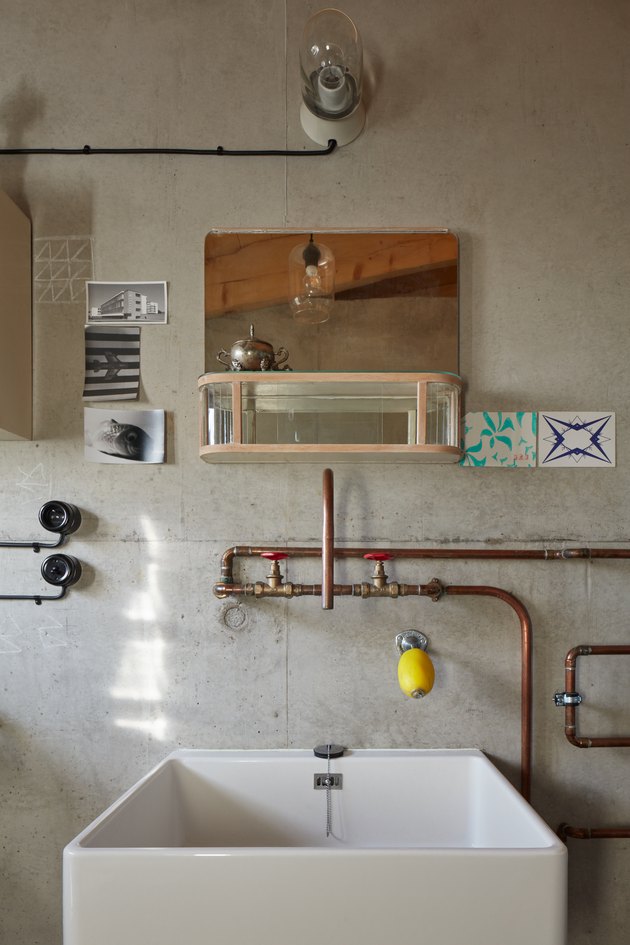 7 of 9
Bathroom
The bathroom has a stripped down, industrial aesthetic. The firm kept the wiring and copper pipes visible and used garden taps and valves.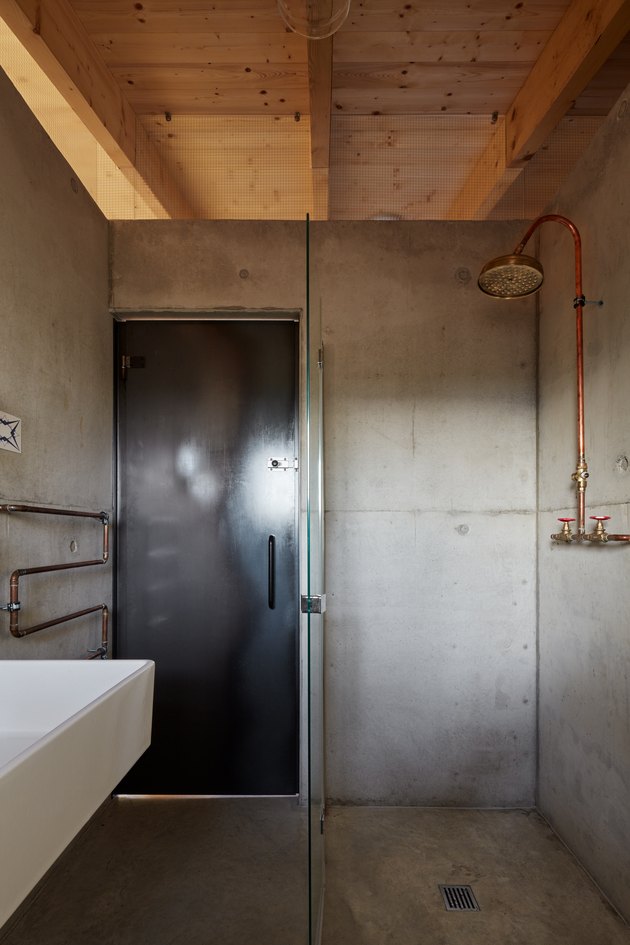 8 of 9
Bathroom
Exposed copper pipes were also used in the shower area, which is separated with a glass divider.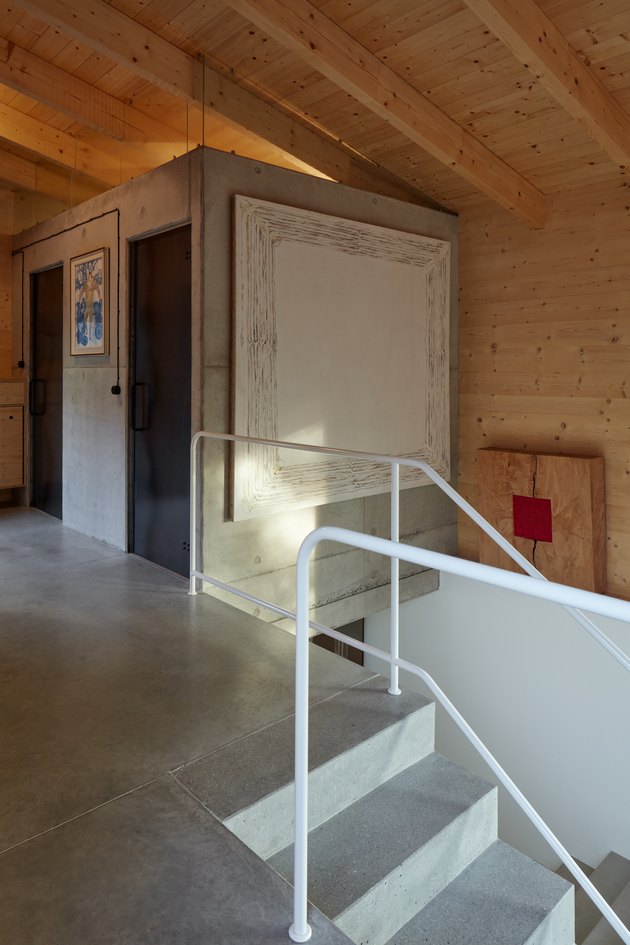 9 of 9
Bathroom
The bathroom is located in a concrete box that seems to float above the kitchen and dining area on the lower level.
---
Elizabeth Stamp is a freelance writer in Los Angeles. Her work has appeared in Architectural Digest, Elle Decor, and CNN Style.
View Work