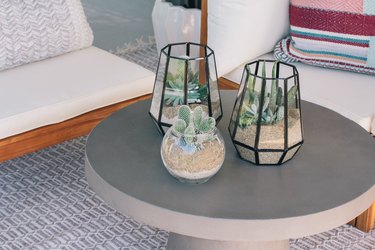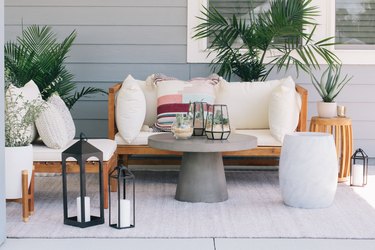 Patio perfection is mere steps away with this simple DIY terrarium housed within a chic octagonal lantern. Not only can you make one in a matter of minutes, it'll add a touch of botanical beauty to your space without all the maintenance. That just leaves more time for lounging.
Things You'll Need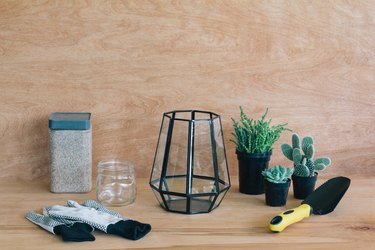 Step 1
Fill a small jar halfway with potting soil. Be sure to use soil specifically meant for succulents and cactuses for proper drainage.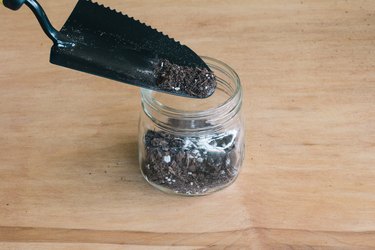 Step 2
Plant the succulents and cactuses in the jar, placing taller plants in the back and shorter ones in the front. Choose a variety of shapes, tones, and textures for visual interest.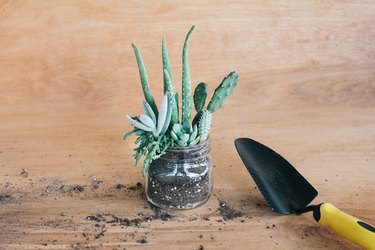 Step 3
Carefully place the jar of succulents and cactuses inside the glass lantern.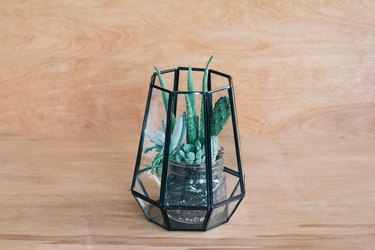 Step 4
Fill in the space around the jar with sand until it conceals the jar completely. Lightly dust off any sand from the plants.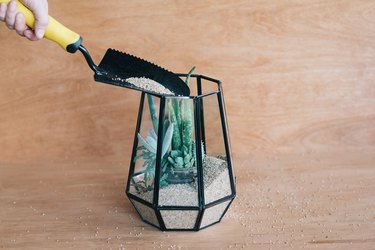 TIP: Place your terrarium in a spot that gets a lot of light. Water sparingly just around the base of the plants when the soil feels dry.