Fair warning: The home you're about to view might cause extreme jealousy. At least, it did for us and as a result, we are totally reorganizing our life priorities. Because, hello, this classic French country home in the French Alps is ... how do you say "goals" en français? Redone by Barcelona-based Bloomint Design, the inspiration largely came from the house's incredibly beautiful setting: "The surrounding is so inspiring, the contrast between the white snow and the black earth in the winter, or the unbelievable sunset turning the lake and sky orange, yellow, and red," Caroline Savin, a designer on the project, told us.
Therefore, the interior is all about color, and reflects every single hue surrounding the house throughout the various seasons. The rest of the project focused on modernizing the historic property, opening up the ground floor, and creating a more up-to-date flow.
1 of 9
Entrance
The color scheme for the entrance was inspired by the Alps in the winter. The railing was coated in NCS black paint. The result is a dramatic and elegant foyer that serves as an invitation to explore the rest of the home.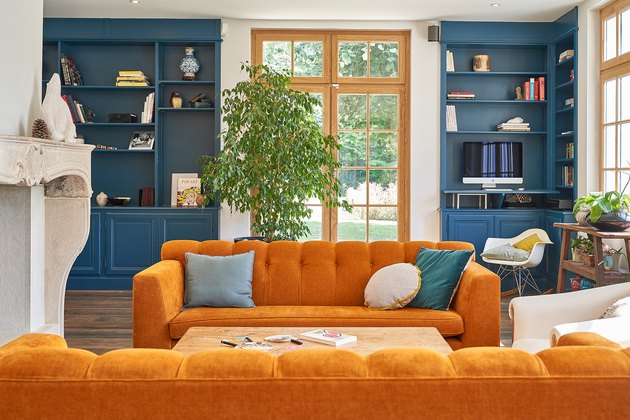 2 of 9
Living Room
Bloomint furnished the house with a combination of pieces from the client's previous home and newly sourced finds. The cabinets were already there, but were upgrade with a lively blue hue.
3 of 9
Dining Room
The home masterfully mixes pieces that feel classically country with more modern designs — like the midcentury chairs or the modern light fixtures.
4 of 9
Kitchen
A wide, open kitchen becomes the perfect space to mix food prep with entertainment, thanks to a large kitchen island.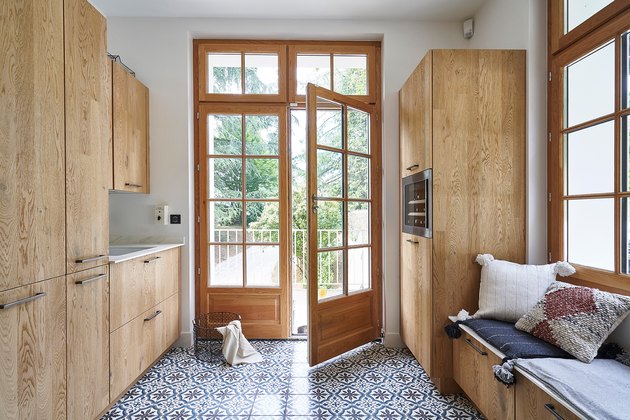 5 of 9
Hall
The pantry mixes tiled floors — which feel a bit Mediterranean — with wood cabinetry that brings a slight Californian vibe.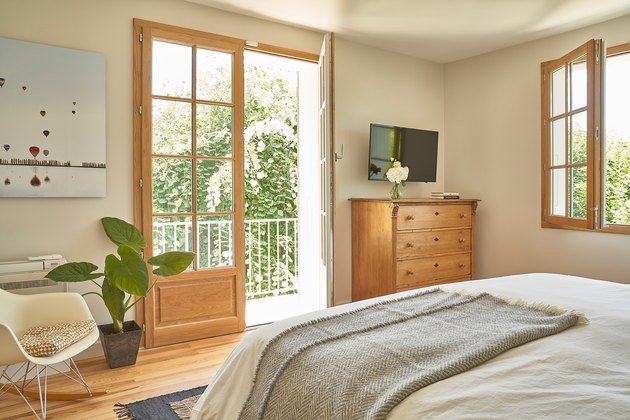 7 of 9
Bedroom
A terrace extending from a bedroom overlooks the garden, pool, and guest house. In the background, the ridges of the Alps and blues of the lake are in view.
8 of 9
Bedroom
In one bedroom, a wallpaper made of a giant map adds a touch of whimsy.
9 of 9
Bathroom
The powder room offers relics of the home's past with tiling, a sink, and a faucet that are original to the home.
---
After interning at Dwell magazine in San Francisco, Kate began writing about arts, design and culture for other national publications. She is based in Los Angeles and San Francisco.
View Work