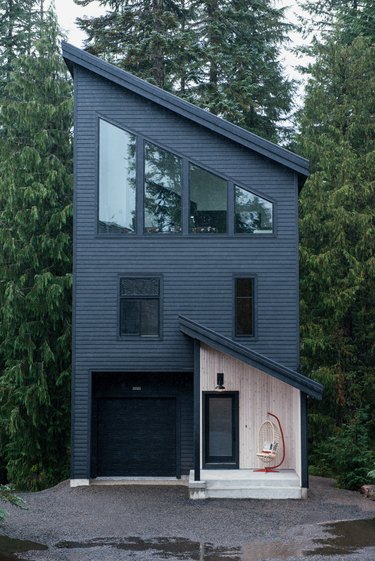 Move over hygge, here comes gezellig. The Dutch phrase encompasses coziness, fun, and conviviality — all qualities a couple with two children wanted in their second home near Mount Hood in Oregon. Along with designer Casey Keasler of Portland interiors firm Casework, they settled on alpine, funk, and gezellig as the three words that would be touchstones for the interior of the cabin, which was designed by Blane Skowhede of Keystone Architecture and built by Ethan Beck Homes.
Keasler pulled together a high-contrast color scheme anchored by a custom shade of black. "The palette was inspired by the family's three year stint living in Amsterdam," Keasler says. "The high-contrast scheme is composed of two simple elements: white walls and black trim. It's common in the Netherlands to have high-gloss paint for your trim."
---
Elizabeth Stamp is a freelance writer in Los Angeles. Her work has appeared in Architectural Digest, Elle Decor, and CNN Style.