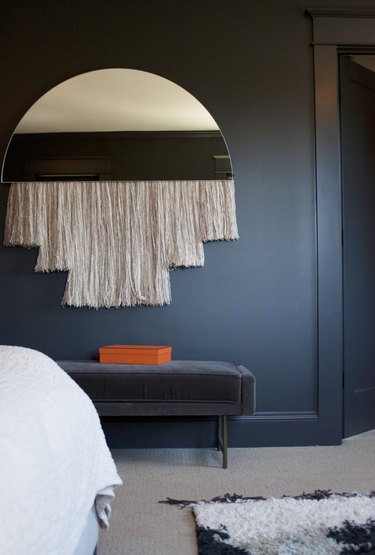 A neutral color palette can be soothing and sophisticated. But, if being totally honest, when not done well, it's just plain boring. This Portland home by Bright Designlab shows how to do neutrals the right way. The firm designed the house in Portland's Beaumont-Wilshire area for a young family who asked them to balance its masculine architecture with softness and warmth. A palette of whites and grays was used throughout the home, accented by warm woods, brass, and touches of feminine blush. Rich shades of black were used to create a feeling of depth and drama, like in the bold yet understated master bedroom.
To keep the color palette from feeling flat, the designers brought in tons of texture, from Moroccan rugs and woven pillows to rich velvet upholstery and sheepskin throws. They also incorporated plenty of vintage furniture to make the space feel collected and organic. From the living room to the attic lounge, there's not a dull spot in sight.
---
Elizabeth Stamp is a freelance writer in Los Angeles. Her work has appeared in Architectural Digest, Elle Decor, and CNN Style.