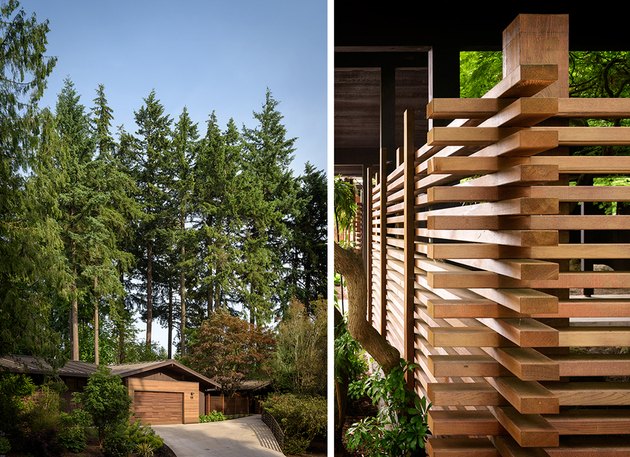 While not usually named on lists of most influential midcentury architects, Portland-based William Fletcher's influence on the Pacific Northwest region can't be denied. Inspired by the work of Mies van der Rohe, his designs were often reflective of their woodsy surroundings, bringing in nature and using local timber. You can see that aesthetic in this Portland home, which was given a recent upgrade by Jessica Helgerson Interior Design.
Preserving Fletcher's original details was of course paramount, however the firm needed to address the realities of the clients — a creative work-from-home couple whose clan had grown to a family of six. The space was reworked to include a more open layout as well as a film screening room. Texture and color became key to the design, to break up the richness of the rich wood paneling throughout the home. The result is a modernist house that fully retains its historic character, with an interior that feels like a complement to the period, and not a caricature.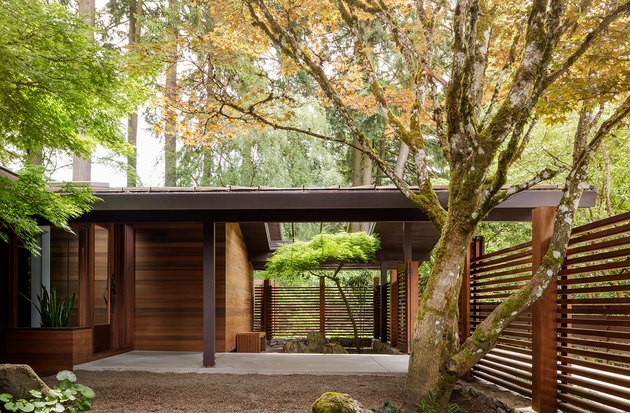 1 of 9
Exterior
The late William Fletcher's former design partner Dale Farr worked as an architect on the project. Careful preservation was key to retaining the significance of the home.
2 of 9
Exterior
Typical of many midcentury homes, glass features heavily.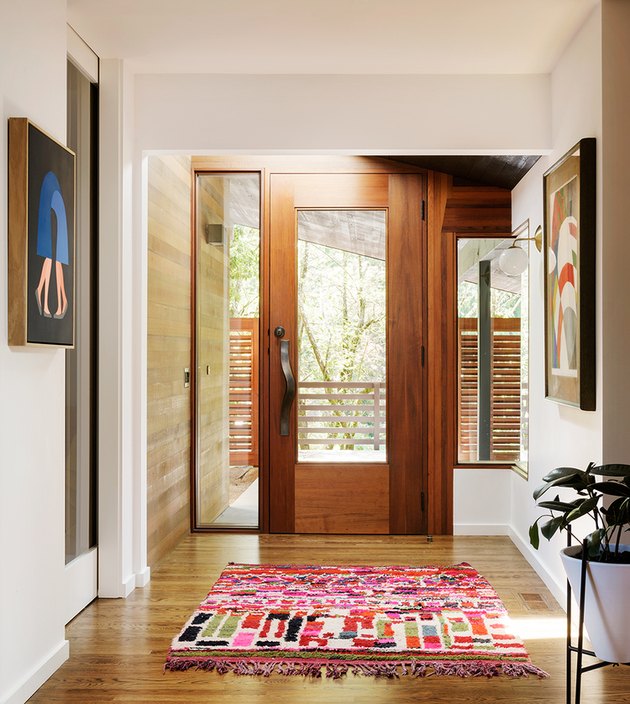 3 of 9
Entrance
To contrast with Fletcher's heavy use of wood, the hallway features a splash of color on the rug and contemporary art.
4 of 9
Living Room
Kid-friendly doesn't mean an interior can't be sophisticated. In the living room, a small chair was custom-designed by Jessica Helgerson Interior Design using birch plywood.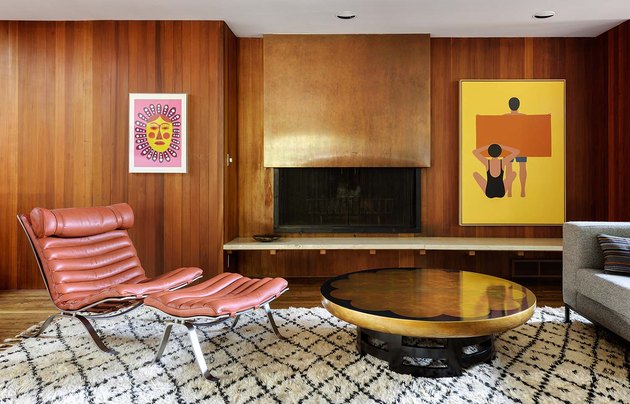 5 of 9
Living Room
In another lounge spot, a midcentury-style leather chair is unexpectedly paired with a more bohemian Beni Ourain rug.
6 of 9
Living Room
Much of the home's furnishings are vintage finds, but there are new pieces tucked in here and there — like the IKEA pendant light in this corner.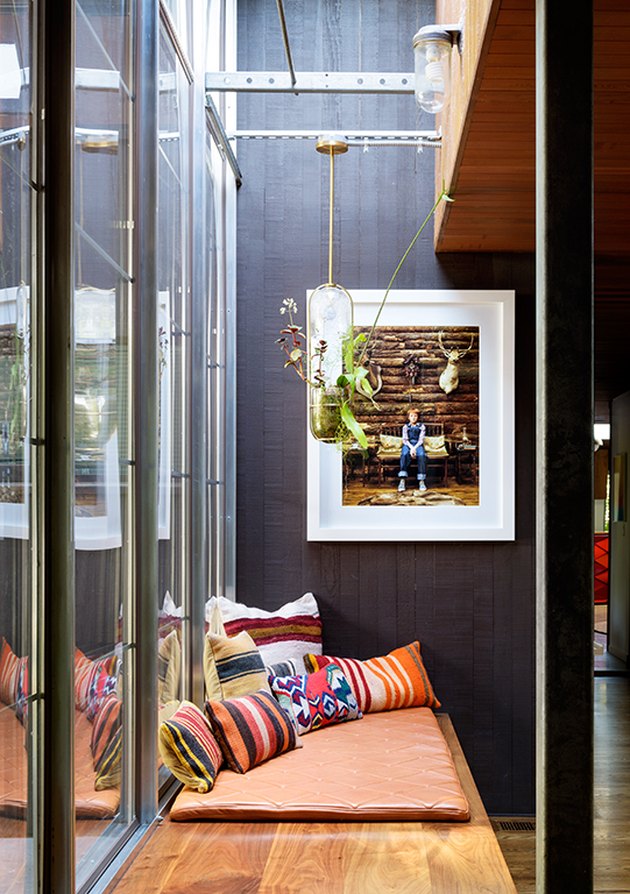 7 of 9
Kitchen
In the kitchen, steel columns were kept in place. A wall exposing the original wood was given a darker stain to create a cozy nook.
8 of 9
Kitchen
In the kitchen, you'll find elegant domed pendant lights from Allied Maker, and a textured tile island created by a previous artist resident.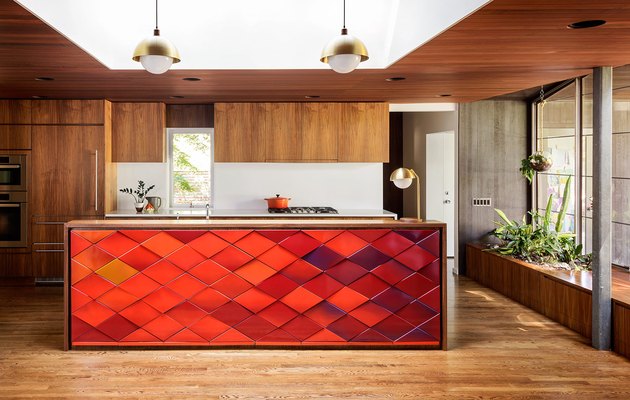 9 of 9
Kitchen
What makes this kitchen truly unique is the interior mini-garden built into the wood bench by the window.
---
After interning at Dwell magazine in San Francisco, Kate began writing about arts, design and culture for other national publications. She is based in Los Angeles and San Francisco.
View Work