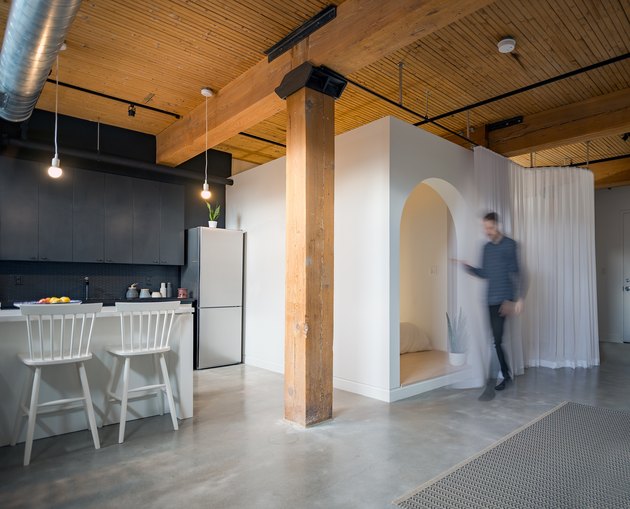 For StudioAC, there were multiple challenges in transforming a small Toronto apartment into a functional home. First there was the space — or lack thereof — of only 550 square feet. Second, there was a budget of less than $50,000.
Before the reno, the kitchen dominated the apartment. The team opted to downsize it and focus on creating more room for a bedroom. Or rather, a bedroom-like area that resulted in what they call a "bed box" — an arched structure within the loft just large enough for a double bed that can be sectioned off with a curtain.
To keep costs down, the home lets its industrial bones shine, with simple concrete flooring and exposed piping.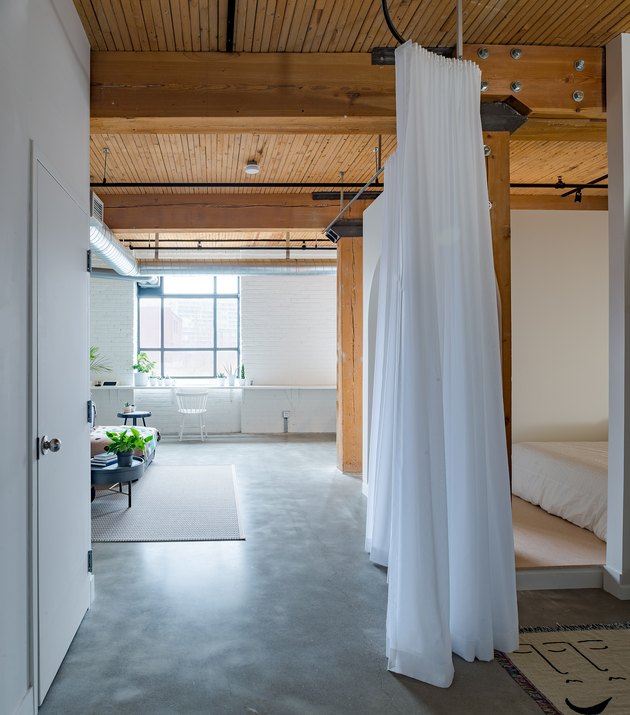 1 of 8
Entrance
Budget constraints allowed StudioAC to think outside the box when reimagining the bachelor loft. The team opted to build a separate bedroom space in what used to be the kitchen and dining area.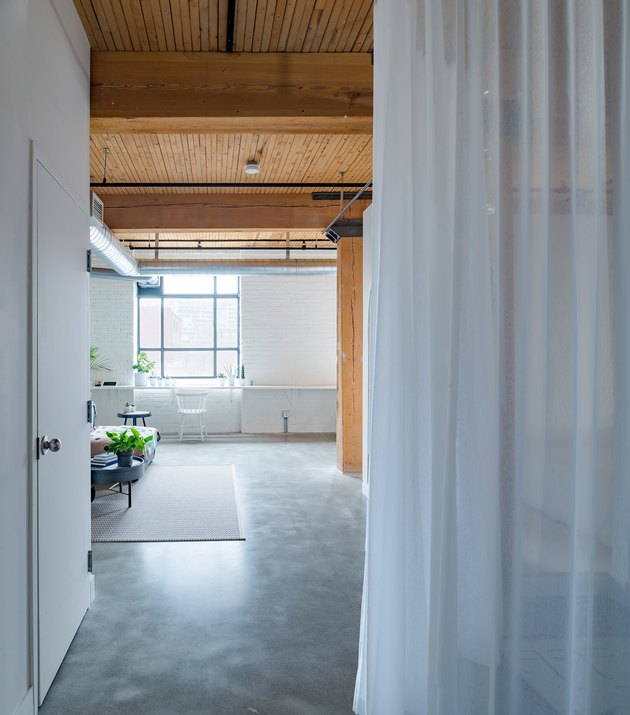 2 of 8
Entrance
The clever use of curtains creates barriers within the home, without putting up additional walls — which would have also added cost.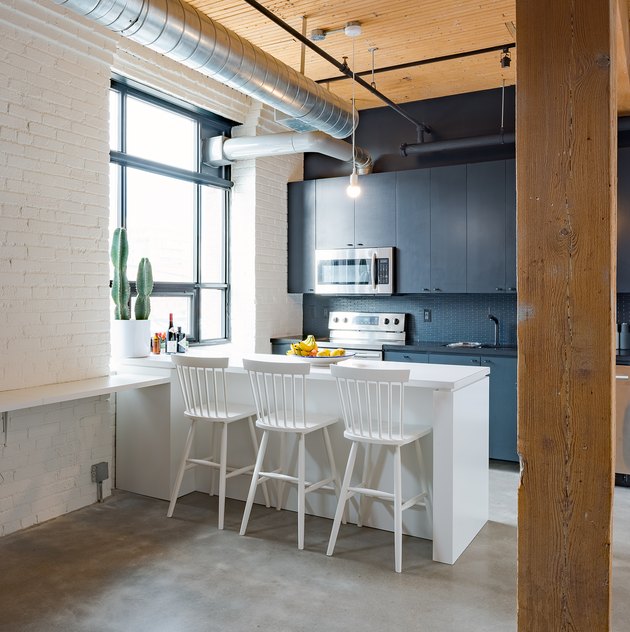 3 of 8
Kitchen
Once the focal point of the apartment, the kitchen was reduced in square footage but still makes the most of its space with countertop seating and tall cabinets that increase storage.
4 of 8
Kitchen
By painting the brick walls white, the team would create a sense of continuity within the apartment, as well as maximize light and openness.
5 of 8
Dining Room
The "bed box" is just slightly elevated, giving it more definition as a separate space.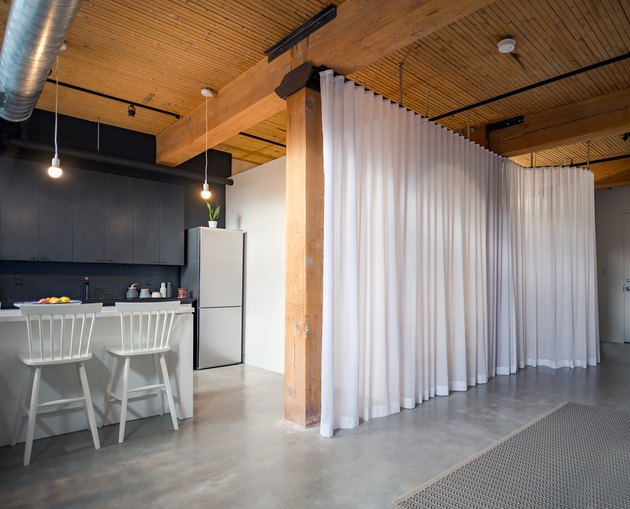 6 of 8
Dining Room
A floor-to-ceiling sheer curtain is used in lieu of a door. The curtain conceals the bedroom while providing a flexible boundary.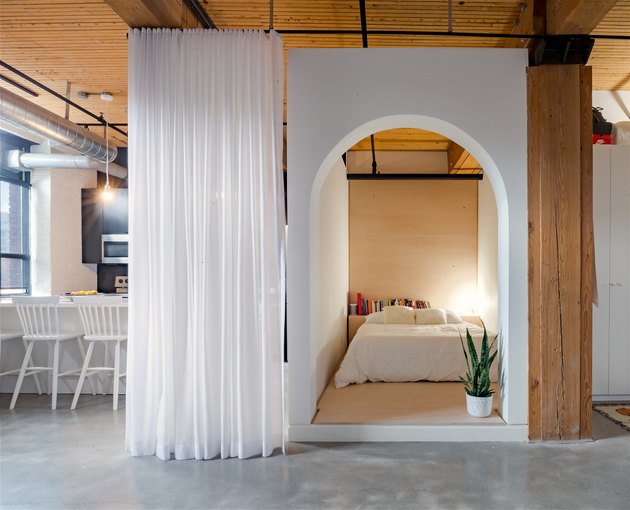 7 of 8
Bedroom
Colors inside the "bed box" are neutral to keep the space from feeling too busy.
---
After interning at Dwell magazine in San Francisco, Kate began writing about arts, design and culture for other national publications. She is based in Los Angeles and San Francisco.
View Work