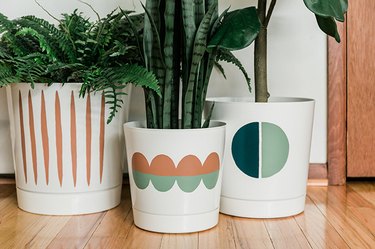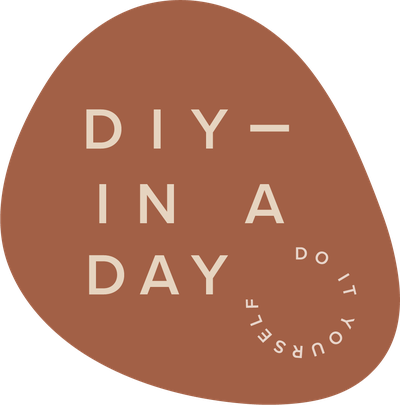 DIY in a Day brings you step-by-step instructions for easy projects that will spruce up your space — within 24 hours (or less!).
White can either be a minimalist's dream or ... bleh. Boring. And your greenery deserves so much more than a lackluster place to live, don't you think? Today, we're teaching you how to take a white planter from plain to Pinterest-worthy project, using nothing but paint. Scroll on for the DIY details, including three printable templates — in case you don't trust yourself to freehand the design!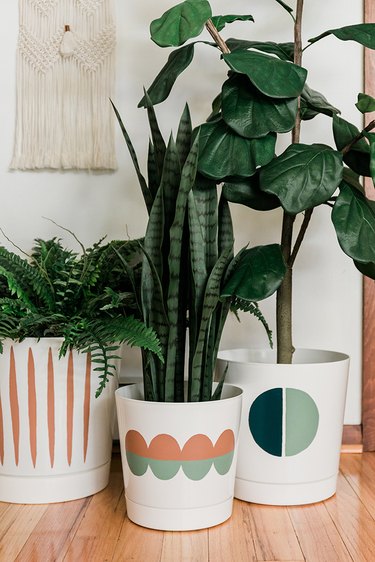 Things You'll Need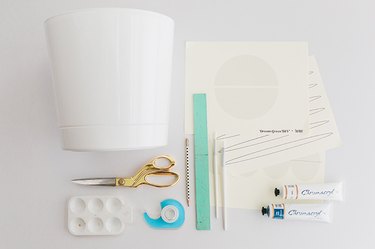 ---
Carrie Waller is the writer, stylist and photographer behind the lifestyle and crafting blog, Dream Green DIY, which was founded in March 2011. Her work has been featured by Domino, Better Homes and Gardens, Design*Sponge, HGTV Magazine, Country Living, Rue Daily, Glitter Guide, and Apartment Therapy. Carrie lives in Waynesboro, Virginia, with her husband and their three pets.