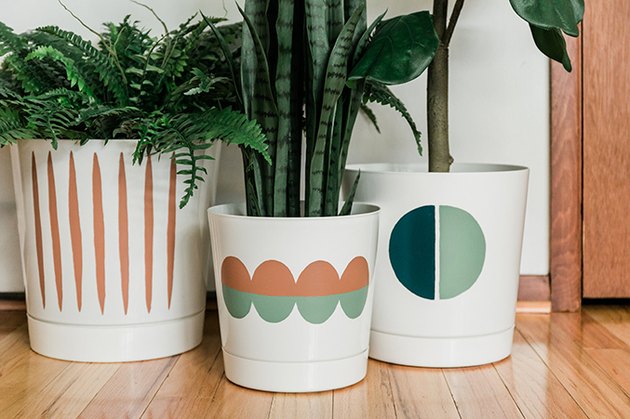 White can either be a minimalist's dream or ... bleh. Boring. And your greenery deserves so much more than a lackluster place to live, don't you think? Today, we're teaching you how to take a white planter from plain to Pinterest-worthy project, using nothing but paint. Scroll on for the DIY details, including three printable templates — in case you don't trust yourself to freehand the design!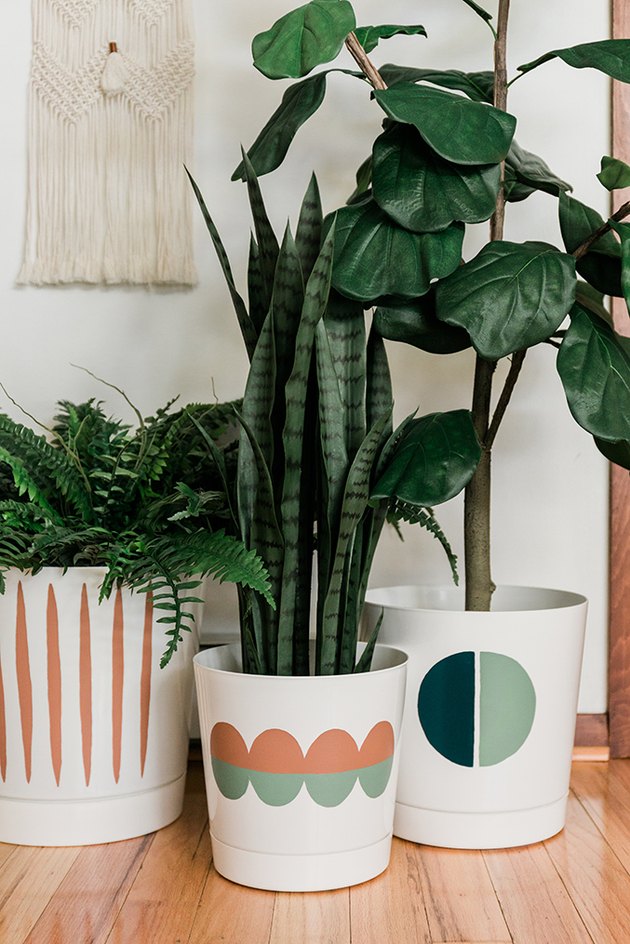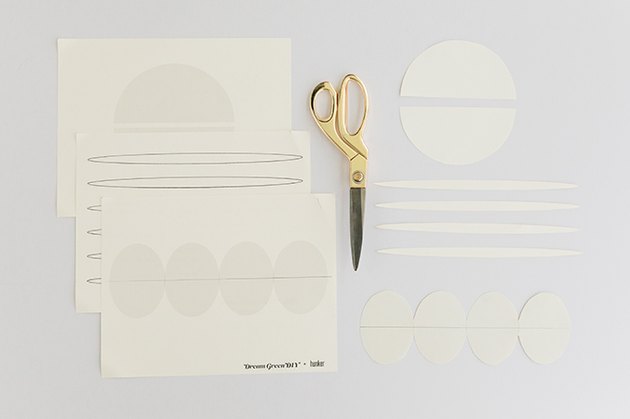 Step 2
Tape the design in place on your white pot (we just eyeballed it, but feel free to use a level and tape measure if you prefer precision), and then trace the shape onto the white pot using a pencil. Note that we used an assortment of sizes for this project — a 14-inch pot, 12-inch pot, and 10-inch pot.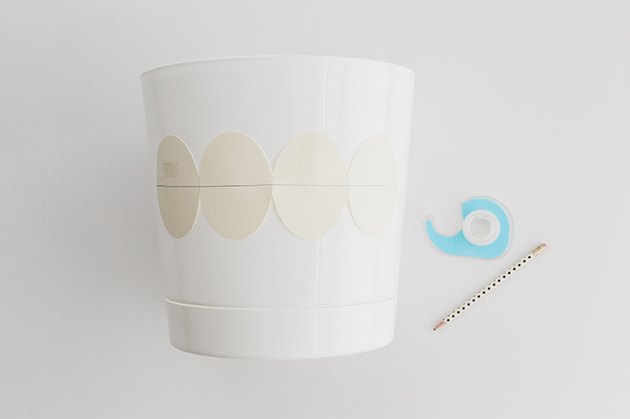 Step 3
Mix acrylic paint in plastic paint cups until you get your desired colors, and then paint inside your traced lines using an assortment of detail paintbrushes. Allow the paint to dry between coats for one hour, and then allow the final coat to dry overnight.
Step 4
Once the acrylic paint is completely dry, spray the painted area of the pot with a clear gloss sealer. This will help protect your hand-painted design from scratches.