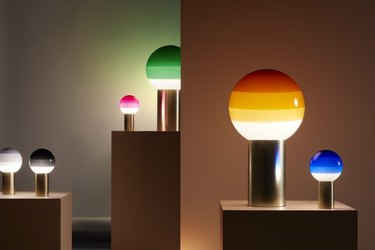 Not to be vague, but sometimes things just happen this way — at some point in the past few weeks or maybe even months, we started seeing a gorgeous, color-blocked lamp show up in our Insta feeds. Sadly, we can't remember exactly where, but we do remember someone on our team waving their phone around and us all going, "OoOOoooooOooOOohhh."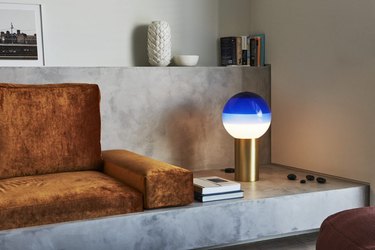 We finally decided that we might definitely need one, so we found out the details: It's called the Dipping Light, the creation of Barcelona-based designer Jordi Canudas and produced by Spanish lighting company Marset.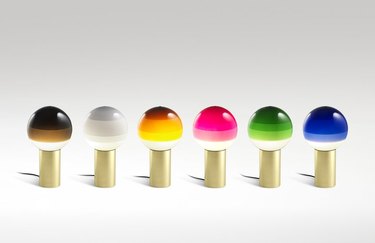 The table lamp — available in a rainbow of hues — features a glass globe dipped several times in a single color to create a delightful gradient that creates an enchanting glow when lit.
The good news? As far as fancy design lighting goes, this piece isn't too out of reach: Most retailers are selling the small version for $260-$300ish. (Although, there is a larger version at YLighting that goes for $1,916.) Find the Dipping Light at:
---
Leonora Epstein is Hunker's Senior Director of Content. She has previously served as Executive Editor at HelloGiggles and as BuzzFeed's Deputy Editorial Director. She is the co-author of "X vs. Y: A Culture War, a Love Story" (Abrams, 2014). Feel free to reach out at leonora@hunker.com.