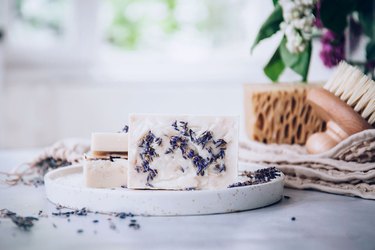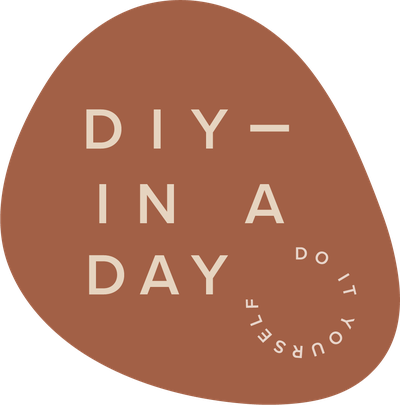 DIY in a Day brings you step-by-step instructions for easy projects that will spruce up your space — within 24 hours (or less!).
Soap making doesn't have to be scary. With melt and pour soap bases, you can create your own customized soaps with mega moisturizing ingredients like goat's milk. Gentle enough for sensitive or dry skin, goat's milk is rich in skin-healing vitamin A and lactic acids that exfoliate the skin. But it's the high fat content of goat's milk that traps moisture without disrupting the skin's natural pH level. Make this DIY goat's milk soap at home for a creamy, hydrating lather that you can use on your face, body, and even hair.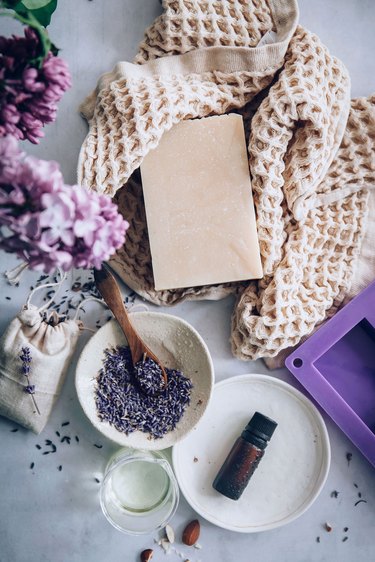 Step 1: Melt the soap.
Chop 16 ounces of soap into small, uniform-sized chunks and place them in a glass bowl or measuring cup. Melt in batches, if needed.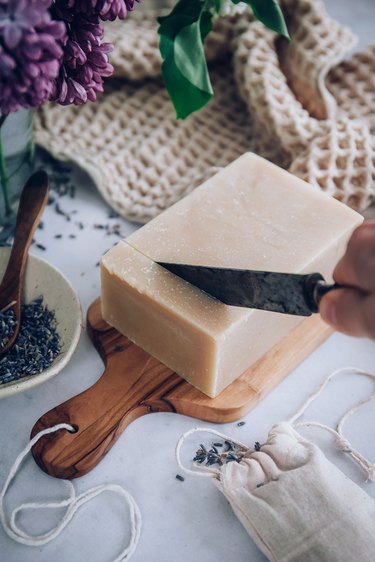 Melt the soap chunks on the stove or in the microwave. For the microwave, melt in 20-second intervals, stirring between each round to break up large chunks.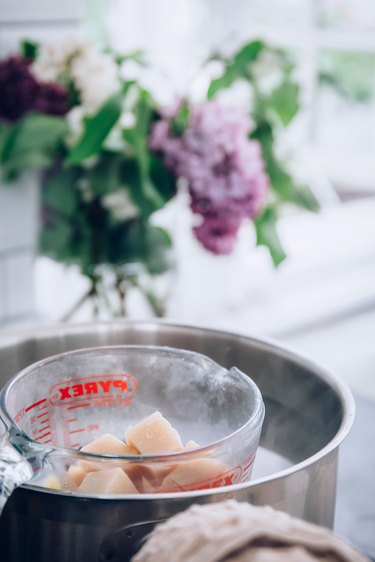 For the stove, heat water in a saucepan about 2 to 3 inches deep. Bring the water to a boil and then reduce to medium heat. Set the heatproof dish in the saucepan. If using a measuring cup, keep the handle on the outside of the saucepan to make it easier to remove.
Step 2: Add oils.
When the soap is completely melted and has stopped steaming, add the lavender essential oil and almond oil.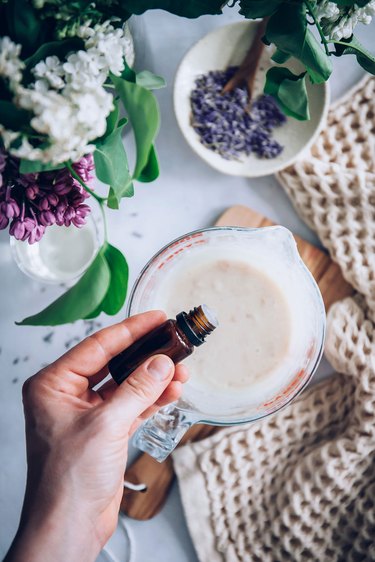 Lavender's scent is soothing and the essential oil works to calm skin inflammation. Vitamin E-rich almond oil is gentle all-purpose oil that works well for dry or sensitive skin. If you have nut allergies, you can substitute another light oil, like grapeseed. Use a spoon to stir everything together thoroughly.
Step 3: Pour into mold.
Pour the soap into your desired soap mold. If using a square mold, you'll get four to six bars depending on how thick you pour your soaps.
Reheat the soap if it starts to set up too much and gets difficult to pour. Heating the dish also makes it easy to remove any remaining soap residue when cleaning.
Step 4: Add lavender buds.
Sprinkle a teaspoon of dried lavender on top of each bar. Use a toothpick to swirl them into the soap. To avoid getting tiny soap bubbles on the surface of the soap, spritz the top with 99 percent isopropyl alcohol.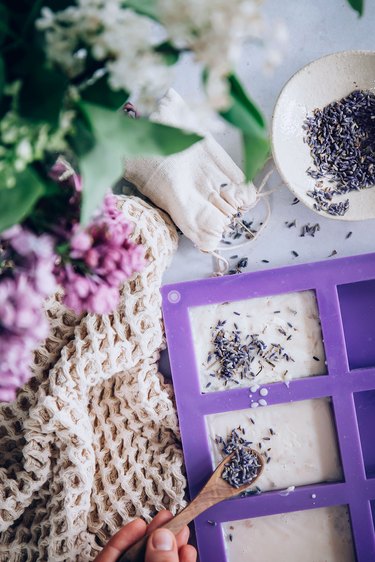 Step 5: Remove soap from molds.
Allow the soap to fully cool and harden at least four hours or up to overnight. Then remove the soap from the mold.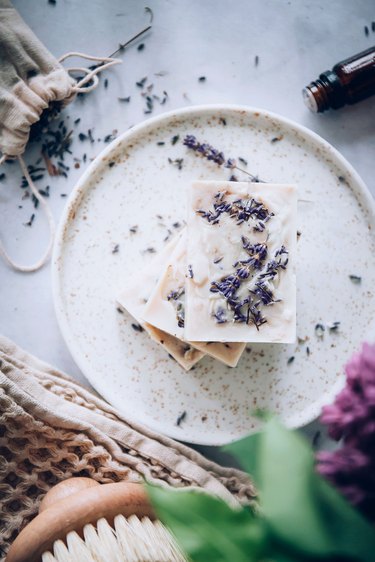 Cut the soap into your desired thickness (if needed) and cover in plastic wrap to help preserve and protect it.