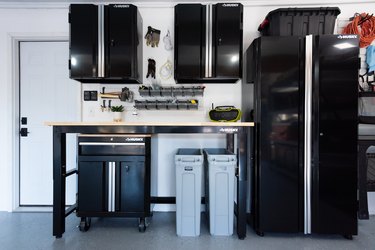 What do a workshop, a storage facility, and a snack zone all have in common? They're all synonyms for your garage—or, rather, they're what your garage could be if you showed it some love. As (previously!) one of the most overlooked spaces in your home, now's the time to put your DIY pants on and get to work.
And we've made it approximately 100 times easier for you to tackle, because we've rounded up what you need to clean, organize, and transform your garage into your home command center. The easy part? You can get it all from The Home Depot. We've already added these 10 functional game-changers to our cart, so you might as well follow suit.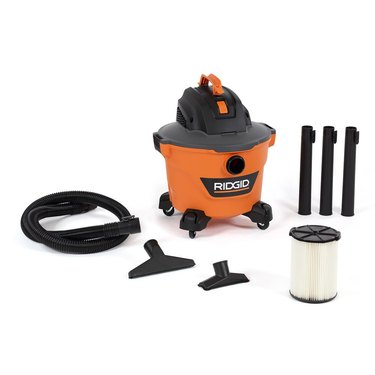 After years of storing random who-knows-whats, you have some heavy duty cleaning to do. But with a wet-dry vac? Bring it on. The serious motor power is equipped for every kind of mess, from spilled paint to the packing peanuts that exploded from your last delivery. As for leaves (despite how often you sweep, they always find their way back), there's a blowing port, too. And if you really want to go ham on your cleaning collection, you can collect all six models from this lineup, which was recently upgraded to feature more power, sleeker design, and easier storage. Messes ain't got nothin' on you.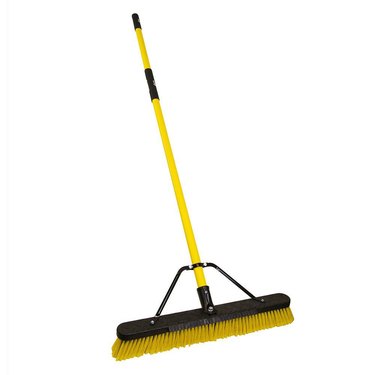 Speaking of messes, tackle them on all surfaces with this weather-resistant push broom. With soft bristles on the outside and stiff ones on the inside, it can easily sweep away everything from everyday dirt and grime to tougher debris mulch, grass clippings, and sand (how does it always follow you home from the beach?).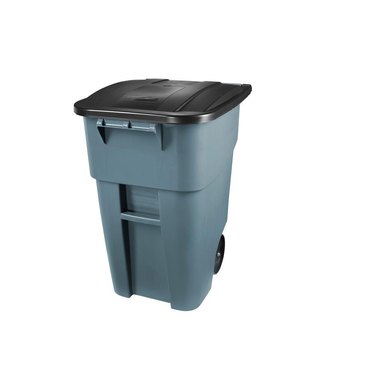 Once everything is spotless, it's time to accessorize—and we mean that in the most practical way possible. This fits-everything trashcan can be wheeled to where you need it, based on the mess (or number of pizza boxes), and has a double-ribbed base to prevent tipping (to avoid spilling said pizza boxes everywhere). Plus, it holds so. much. trash.
And then, you're ready to go bigger. That's where this cabinet storage system comes in. With adjustable shelves and leveler legs for uneven floors, you can totally customize your system to fit your space, while keeping larger equipment and supplies hidden away. Three cheers for getting (and staying) organized!
You know what fuels your organization skills? Snacks, it's a fact. This mini fridge is Energy Star qualified, which means it saves on energy costs while you reap all the delicious benefits. Plus, it has extra door shelves (for said yummy snacks), a full-width freezer, sleek exterior, and will fit perfectly under your Gladiator workbench. Did you just move into your garage?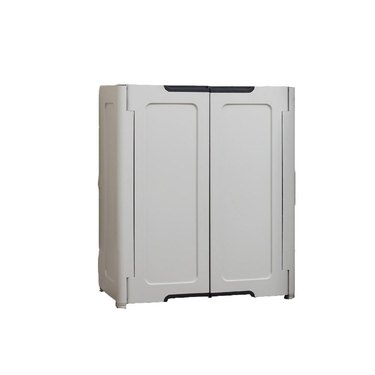 What requires zero tools, has tons of storage space, and looks sleek in your garage-turned-chill zone? Ding ding, it's this freestanding cabinet. Oh, and it's stackable, so when you're putting together your space, you can add as you go.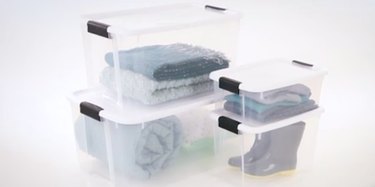 You know the stuff you want safely put away, but also have readily available? These latching boxes are their home. They come with easy-to-pop-off lids, so you can grab that specific tool, book, or whatever it is you're searching for. And with sizes that range from six to 116 quarts, you can build an entire organization empire in your garage.
This bad boy can hold 45 gallons worth of the clutter you don't want in plain sight within your temple of a garage (and it also comes in 15-, 25-, and 35-gallon sizes for smaller storage needs). Feel free to throw in valuables too, because this latch and stack tote has integrated slots that lock—and the wheels mean you can easily cart your soccer ball collection outside, or roll your DIY haul into the house for your next project.
Once you've got a fresh slate, then it's time to give your garage a shiny new look—starting with the floor. Opt for this heavy-duty refinisher to give your garage floor a glossy sheen that will last (it's waterproof so it will hold up to messes and hot tires).
We all have those slip-ups when we're halfway to work and realize the garage door is wide open (cue montage of the worst possible situations). With this WiFi gem, you can open and close your door from your phone, no matter where you are. Serenity now.