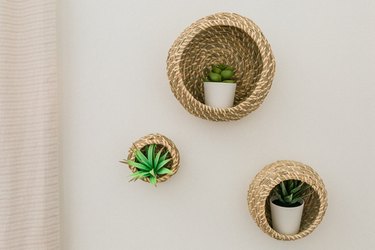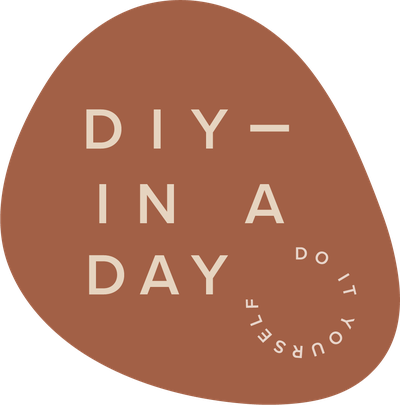 DIY in a Day brings you step-by-step instructions for easy projects that will spruce up your space — within 24 hours (or less!).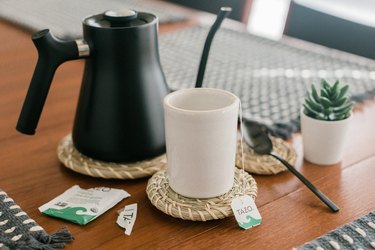 Have you ever wandered the aisles of IKEA looking for multipurpose uses for their bestselling items? No?! Well, don't you worry because we have, and today we're showing you not one, but two clever ways to hack IKEA's Fryken baskets. Scroll on to see how we reimagined these cute boho baskets as wall and tabletop decor for your home.
Things You'll Need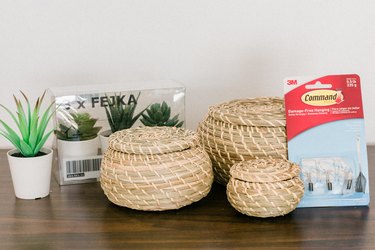 Step 1
Remove the tops from the baskets and set those aside. Don't discard the tops because we'll show you an alternate use for them later on in this article. Take out three of the wire hooks from their packaging. Turn the baskets over, and push the hooks through the small holes in the center of each basket.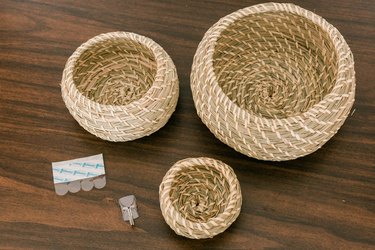 Step 2
Apply the tape that came with the hooks to the backs of the hooks as directed by the packaging instructions.
Step 3
Use the packaging instructions again to properly stick the hooks and their respective baskets to the wall. We grouped our baskets into a loose asymmetrical arrangement, but you could put them all in a row from biggest to smallest, or put the largest one in the middle. So many options!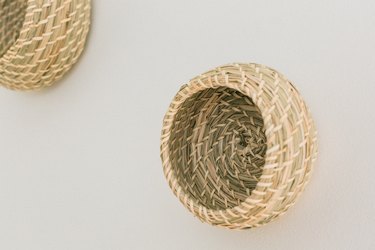 Step 4
Cut off the leafy part of the single Fejka artificial potted plant to separate it from the pot. Remove the artificial three-pack potted plants from the packaging.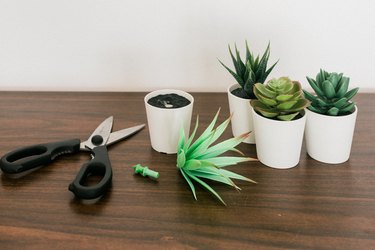 Step 5
Arrange the plants within the baskets. Check out these images for inspo.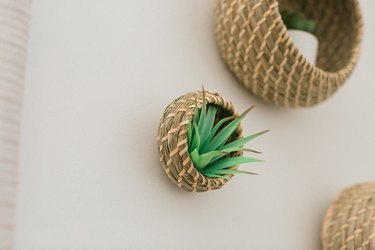 As for those tops you took off and set aside in Step 1? Use them as heat-resistant trivet trays in your dining room or on your coffee table to protect wood surfaces from hot food or drink items!